Mesa Burger Opens on Coast Village Road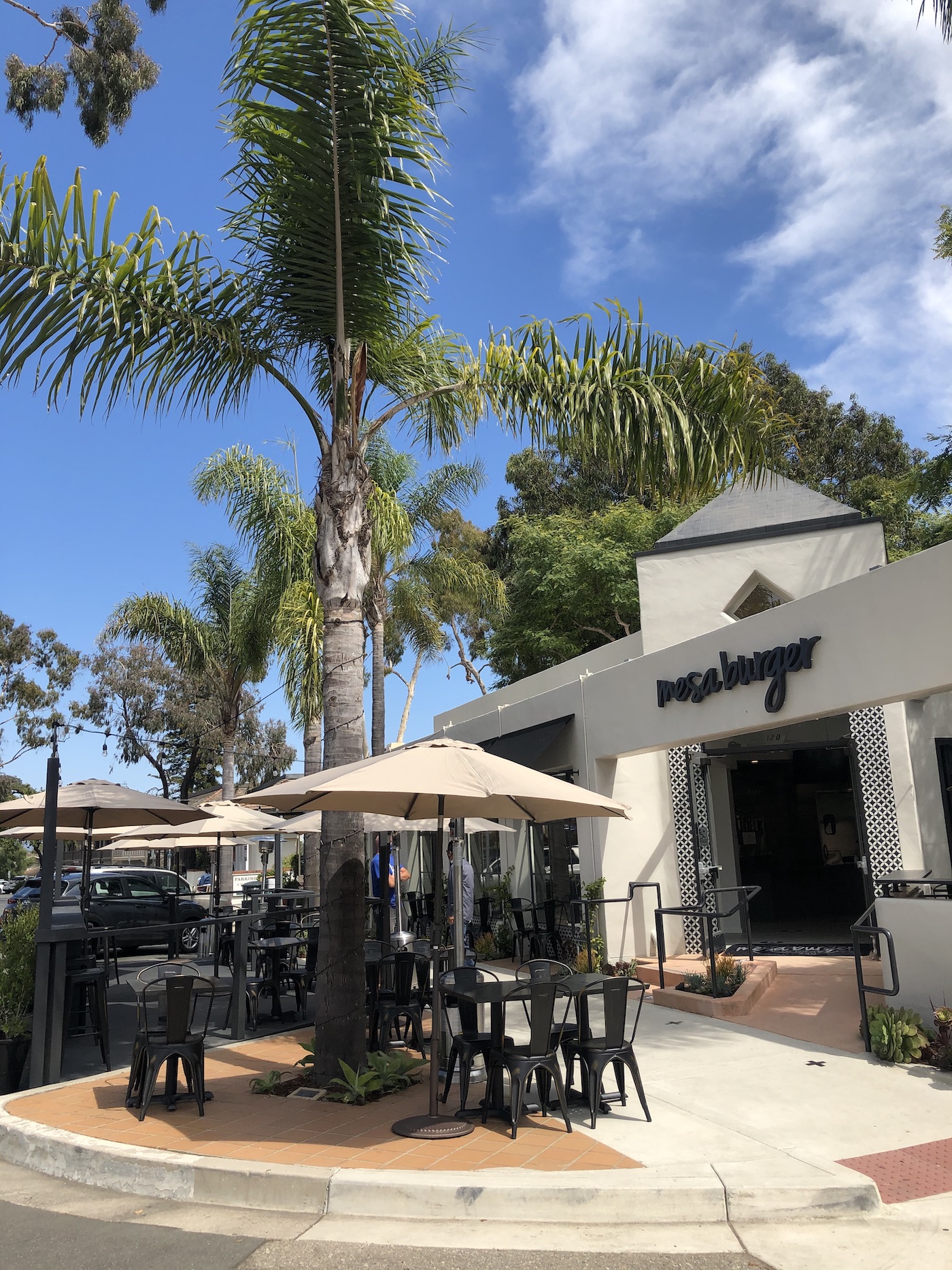 Popular Santa Barbara eatery Mesa Burger has made its long-awaited debut on Coast Village Road, officially opening for business on Tuesday, July 21. "It's been a long time coming," said owner Chris Chiarappa when we stopped by the restaurant a few weeks before the opening, as Chiarappa was busy building a parklet to accommodate social distancing measures. The business, which has outposts on the Mesa across from Lazy Acres and in Goleta in Camino Real Marketplace, has been in the works in Montecito for over a year, taking over the space formerly occupied by Coffee Bean & Tea Leaf.
The original Mesa Burger, located on Meigs Road on the Mesa, was opened in 2016 by Chiarappa and celebrity chef Cat Cora, who was the driving culinary force behind the quick casual-yet-gourmet menu. The menu includes an array of gourmet burgers served on locally-made brioche buns, finished with scratch-made sauces and all the accoutrements. There is also a robust menu of salads and sides, as well as a kid's menu, and Chiarappa says the price point in Montecito will be affordable. "It will be the perfect place to grab a burger and fries for lunch, or bring the kids for dinner," he said.
Opening in the midst of a pandemic has been far from easy, with recent restrictions calling for the closure of all interior dining. For now, Chiarappa and his team will make do with tables on the patio, sidewalk, and in the parklet, which features a bar-style seating arrangement. We'll have more about the opening, as well as the Cora's culinary contributions, in next week's edition.
Mesa Burger, 1209 Coast Village Road, is open Sunday through Thursday from 11 am to 8:30 pm, and Friday and Saturday from 11 am to 9 pm. Visit www.mesaburger.com for more information.
You might also be interested in...