Live Oak Music Festival Gets Radio-active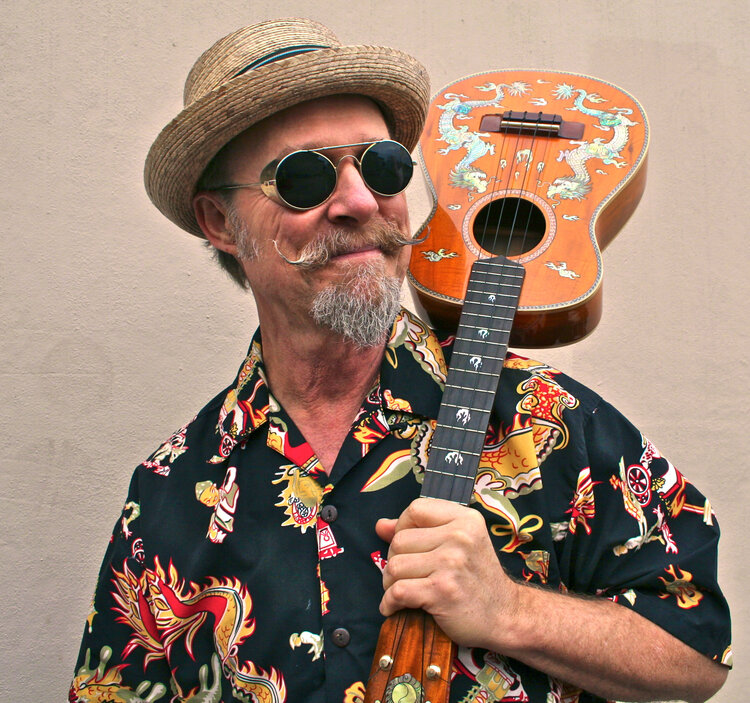 After spending more than a quarter century happily ensconced at the campground halfway up the San Marcos Pass that gave the festival its name, the Live Oak Music Festival that takes place over Father's Day weekend every year packed up to return to its roots in San Luis Obispo two summers ago. Now, in the face of restrictions imposed by the state during the coronavirus pandemic, the fest is migrating, temporarily, once again, this time to the public radio station which produces the event and serves as its impetus and beneficiary.
KCBX, which airs over 89.6 FM in Santa Barbara, is planning a reminiscence-filled romp through the Live Oak archives, featuring songs from the huge swath of artists that have appeared over the years – including such big names as guitar wizard David Lindley, country music chart-topper Wynonna Judd, dobro master Jerry Douglas, soul legend Mavis Staples, and jazz bassist Stanley Jordan – covering a wide array of genres from funk and soul to bluegrass, folk, reggae, and more. The broadcast, slated for June 19-21, will also feature current releases from artists who have performed previously at Live Oak and those who the fest hopes to have as part of its 2021 festival.
Like the Toyota Prius, however, the festival is actually a hybrid. Live Oak also plans to feature live performances from a few favorite local artists, most of whom have performed at the festival in the past. Big Big SLO, which has been streaming shows from BGA Studios as well as the so-called Shelter Stage at the Pozo Saloon, is producing a series of performance at the BGA stage that will air as live audio-video streams mixed in throughout the weekend. Among the artists are Bear Market Riot, Moonshiner Collective, reggae master Resination, and the ever-popular gypsy jazz band Café Musique.
What's more, Joe Craven, the NorCal-based mandolinist and all-around entertainer who has served as Live Oak's Main Stage Master of Ceremonies for more than 15 years, will again host the festivities all weekend long, and while we may still see him dressing in drag and other outlandish costumes, it's doubtful, due to internet lag, that he'll be able to sit in and jam, one of the Live Oak highlights back when we all met in person.
Still, the fest is aiming to create its community albeit remotely by encouraging listeners to set up camp in your home or backyard, fire up the BBQ and turn up the radio to enjoy Live Oak at home. Add to the fun by using the hashtag #liveoakontheradio on Twitter, Facebook, and Instagram to share festival memories and/or videos and photos of your activities all weekend, showing camping setups, family jam sessions or whatever other celebration seems to capture the Live Oak motto of "Peace. Love. Dirt." Visit www.liveoakfest.org.
You might also be interested in...