CADA Cares Concert Combats COVID-19 Fundraising Shortfall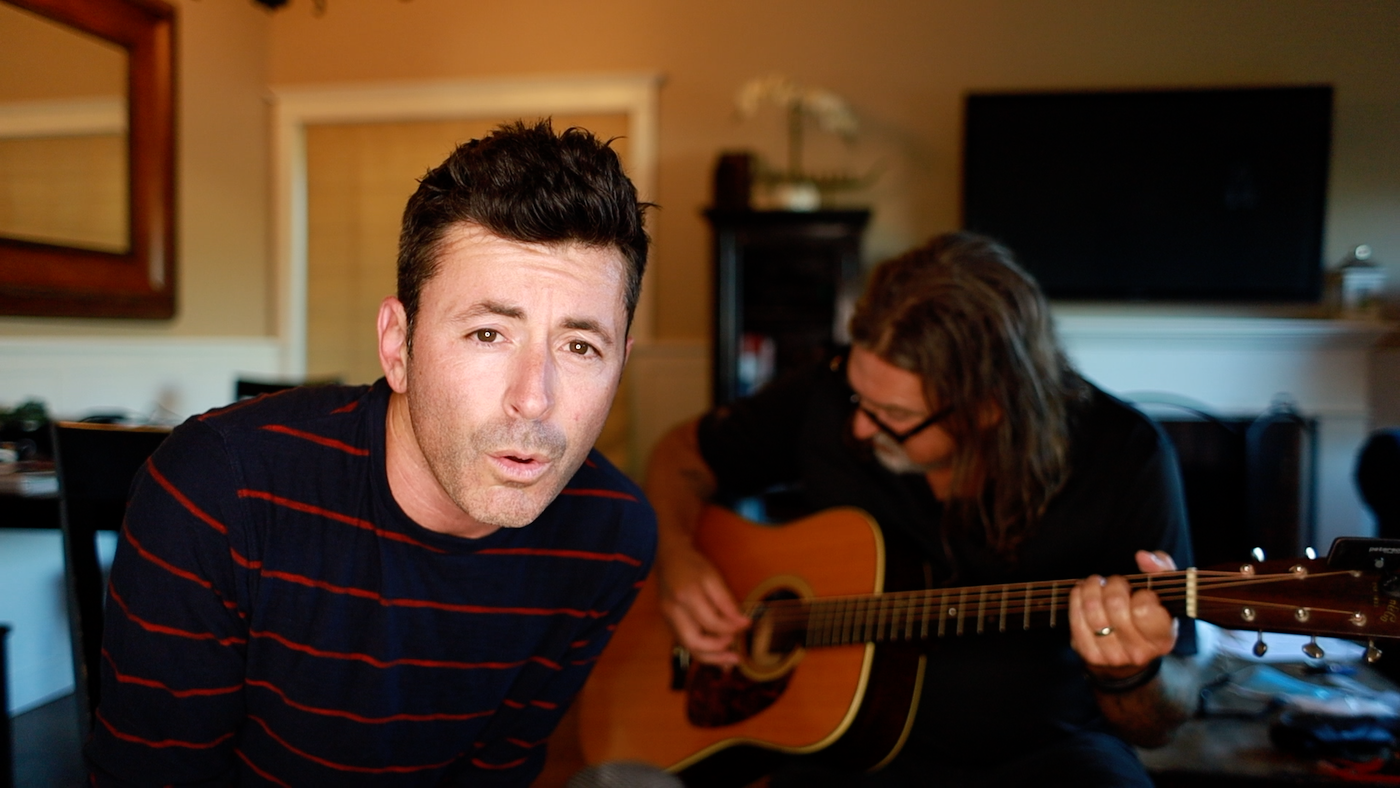 The unprecedented stay-at-home orders because of the pandemic have been a double whammy for service nonprofits such as the Council on Alcoholism and Drug Abuse, whose mission is to provide services for preventing and treating alcoholism and drug abuse to youth, adults, and families throughout Santa Barbara County. Not only has 70-year-old CADA had to close its offices and pivot to helping an increasing number of clients, their families and the community via providing a full spectrum of daily services through telephone and Telehealth visits, but it also had to postpone its 34th annual Amethyst Ball, its major fundraiser of the year, which was dubbed "Motown at the Miramar" and has been tentatively rescheduled for October 16 at the recently reopened resort.
But next Thursday night is about rockin' it out Santa Barbara-style, as a number of well-known musicians with local ties have come forward to support CADA's work as the COVID-19 crisis continues. CADA Cares: An Evening of Music at Home, which takes place on Thursday, June 25, is planned as an online interactive evening featuring performances by Michael McDonald, Alan Parsons, Peter and Natalie Noone, Dishwalla's Justin Fox, David Pack from Ambrosia, and other special guests. The intimate performances are coming straight from the artist's homes while the event venue will allow viewers to interact with favorite musicians, share comments about the performances, and provide support for CADA's life-saving services by making donations before or during the concert.
We caught up with Fox, who spent a decade in Montecito where he rented a house with his former UCSB alum bandmates in Tripdavon before relocating to Carpinteria and replacing original lead singer J. R. Richards in Dishwalla, which scored a huge hit in the 1990s with "Counting Blue Cars."
Q. What prompted you getting involved in the CADA Cares concert?
A. It's a really important cause and they need to raise both funds and awareness for those issues. When they couldn't do the Amethyst Ball, they were looking for a virtual alternative to keep the torch burning. Alcoholism and drug addiction is a mental health disease that needs to be treated that way, not as a crime. It's about giving people the tools to heal and change their lives without slapping on the handcuffs and hauling them to jail. So I'm happy to help.
Have you done many of these virtual shows?
(Dishwalla band members) Rodney (Browning), George (Pendergast), and I played the Together Apart Musical Festival that Todd Capps put together at the beginning of April. That was my first foray into doing something on Facebook Live. We had a bunch of technical difficulties, but we've figured it all out as the quarantine went on and we all got hip to it. Now I have a bunch more quality gear, good microphones and cameras, which is a lot better than propping your iPhone on a table.
What can we expect from your part?
David Pack and I are working on a song together, and that's been really fun. He's so talented. Rodney rode his bike over from his house in Carp with his guitar and we did a couple of acoustic guitar songs together. I also went over to Peter and Natalie (Noone's) house to record some of their vocals for the event. It's really a nice group of locals who are always up for supporting such great causes. I've done stuff for CADA for years. But really, how hard is it to put on some clothes, turn on the camera and live stream from your own home? It's a much easier gig than normal.
How has sheltering in place been going for you?
It's not all that bad. All of my musician friends live in a vacuum anyway. With no gigs, we're mostly just waiting for something to happen. The guys in the band (Dishwalla) we're more of a low key, local vibe, so we've been kicking back for a while, which seems to be the status of the industry. But we are starting to get calls for virtual shows, which looks like how it's going to be for the foreseeable future. I was on the phone today with our agent today to talk about some virtual music festivals. There will be a lot of really high-end productions coming this summer.
Hopefully, as restrictions lift and with safety precautions in place, the band will ultimately be able to get together to play, but nothing like those 10,000 people together in the audience at the festival. So there will be lots of things – some solo shows, maybe me and Rodney, and then start planning for the whole band.
(CADA Cares streams at 7 pm on Thursday, June 25.Visit https://cadacares.cadasb.org.)
You might also be interested in...