Gerri French: Clinical Registered Dietitian and Nutrition Educator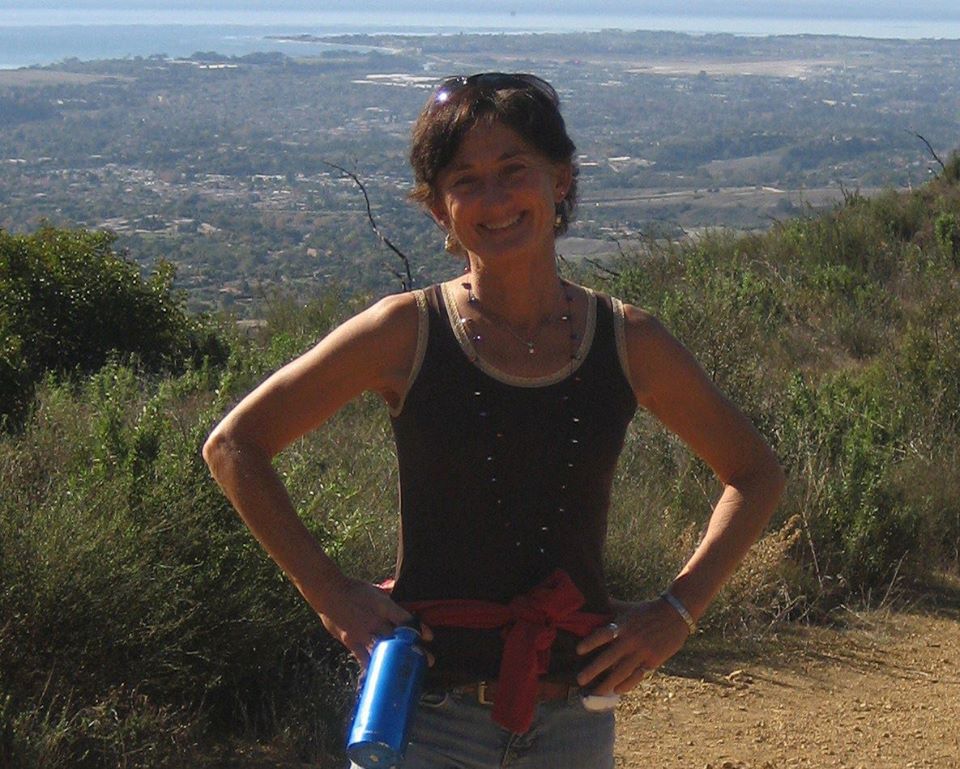 Q. What special memories do you have of Summerland?
My fondest memories of the Summerland community come from when I first became a mother. Summerland is a wonderful family town and Summerland Elementary was (and still is) a wonderful school. Families would get together at The Nugget and at the beach. Cafe Luna was a hub, but unfortunately it closed. As a single, active woman, I adore the Summerland scenery – the beach, homes, and surrounding nature trails and vistas. And without the traffic, there's one less complaint in our lives! Without the draw to Santa Barbara, many of us are much more content.
How is the coronavirus impacting your life?
The global pandemic is producing horrible effects with loss of lives, healthcare workers and farmers overworking, food waste, the prison and nursing home situations and economic disasters beyond imagination.
April 29 was day 29 of my furlough from work from Sansum Clinic. For most of my life, I have been an individual who tended to completely fill my life with work and pre/post-raising family I was engaged in many social events, especially planning my Meetup group: Santa Barbara Food and Farm Adventures. I also attended lectures, films, music events.
With all of these events gone, I am surprised how content I am. I am enjoying being more mindful, patient, and spontaneous. Time is a luxury. I am appreciating the various acts of kindness I see in our world and my own ability to take time for others – sewing masks, cooking and sharing food (thank you farmers and people working in our food stores), exchanging jigsaw puzzles, social distance coffee dates and walks with friends. I am meditating, hiking, biking, doing yoga, and swimming in the ocean. I am also reading more than I ever have since my college years – all sorts of books I have collected. And watching a variety of films – I love many of the films Roger Durling has been recommending.
I will look forward to eating out with friends, going to thrift stores, and hugging people.
You might also be interested in...