Music as Medicine in Troubling Times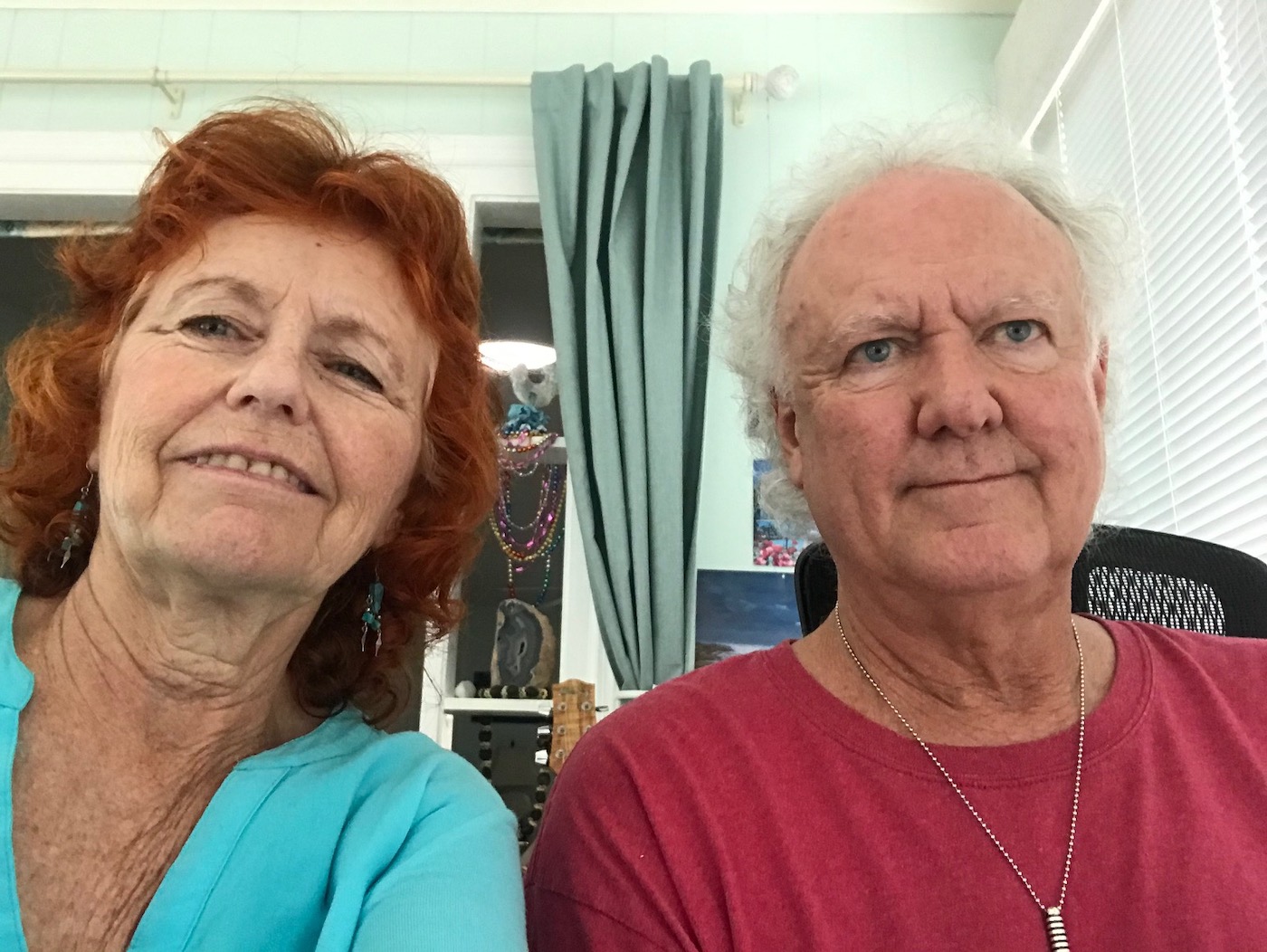 If the coronavirus hadn't turned so quickly into a pandemic, Mick and Tess Pulver would likely have been back in Santa Barbara earlier this month to conduct a "Song of the Soul" workshop, a two-day exploration to find "the song inside you that's just waiting to break out." The weekend event is a truncated version of the Pulver's signature offering known as Breakthrough, an eight-week journey aimed at using the voice to open up unexpected pathways to the deepest resources of the soul as a transformational doorway, accessing the authentic singing voice as "tools for transformation" that can create shifts on a cellular level. The couple conducted the two-month sojourn several times back when they lived in town in the 2010s, always closing out the journey of self-discovery through song with a Breakthrough Concert, where each participant appeared on stage at SOhO to perform with a live professional band.
Instead, as it is, the Pulvers barely made it back to their current home in Florida before the nation shut down, and have been sheltering in place ever since. But the song in their hearts – namely to use music and song to help heal others – hasn't been silenced by the virus. Indeed, the couple, who have a quarter-century of experience using music and songs as transformational medicine and vibrational healing, felt called to offer even shorter sessions over Zoom to combat potential coronavirus pandemic anxiety, using music as medicine.
After originally asking for $50 per event, the Pulvers are now offering the sessions on a donation basis, wanting to support those in need with "nothing in the way."
The 60- to 90-minute sessions feature a deep check-in to unveil the source and nature of seemingly all-encompassing fear before the couple employs empowering coaching and voice-body-sound healing exercises to release it. The Pulvers then prescribe a personal empowering song for participants to embody, express, feel and sing, continuing the journey on their own.
"We've found that when people connect deeply on an emotional level with a song or lyric it becomes very real, like a lived experience, that can make real changes," Mick said over Zoom earlier this week. "It can be about calmly coming into power – when you feel it deeply you can open up the energy of dropping deeper into your own power. What bubbles up are the things that are in the way – shame, trauma, etc. – and we then give them voice – literally, a line or just a sound – and find ways to release the energies. That's where the healing comes in. The voice is one of the simplest and most profound ways to release the unwanted energies, fears, and old belief systems in our body."
The work is particularly valuable in this era of self-isolation and elevated anxiety, he said.
"The anxiety is energy trapped in our body that's been ignited because of the current situation. It usually represents held energies that haven't been expressed. So we see if we can get them to bring up that feeling and give it a voice. Then we turn it into a song or a chant, and leave you with an existing song to practice on your own. You both learn it, and also be with it, experience it, feel it, embody it."
But how do the Pulvers determine an individual's needs and tailor the program over only the Internet from 3,000 miles away?
"Doing it virtually is a new ballgame from being in the same space, when we can energetically connect," Mick admitted. "But we can feel the energy. Both Tess and I are intuitive and also skilled from our experience and we can usually start to get down to the core issue."
Tess, sitting next to her husband in the couple's Florida home, added her perspective.
"We craft it for each person, picking up a lot when they share and then tailor the tools. The idea is to get to something to help move through whatever you are facing. It's kinetic emotional body-oriented, all revolved around music and song."
The Pulvers had already conducted three such sessions for clients by the time we talked over Zoom, with the last one walking away owning the Pat Benatar self-proclaiming song "All Fired Up" to embody power over fear.
I was a bit of a tougher sell in the brief session that followed our talk, with Mick and Tess working through my issues of resistance that create a complicated context for penetrating the fear itself – although in my case it's more general than specific to the pandemic. After some back-and-forth, we ended up with Mick shaping my own words into a song-chant, strumming the guitar along to the lyric "I am with my fear… thank you. I release my fear… thank you" as all three of us sang together. What seemed silly at first eventually entered my system and I could feel something shifting, if only slightly.
"The louder you get, the more embodied, the more you are able to connect with the energy where the charge lives," Mick explained. "And the singing can really move it through," Tess added.
Then they offered a pop song to sing along to on my own: "Have a Little Faith in Me," the John Hiatt classic that has been a moving reminder at other points in life, particularly when the veteran singer-songwriter sang it for Sings Like Hell at the Lobero years ago.
"I wanted to find a song that had a lot of feeling," Mick explained. "There's a vulnerability in asking yourself to have a little faith. But there's also a lot of power, as well as a timely message."
"Just use it as a little bit of healing energy," Tess said.
Done.
(To set up a Zoom song-healing session by donation, or to find out when the Pulvers are returning to town post-pandemic, call (805) 450-1736, email info@bigembrace.com, or visit www.bigembrace.com.)
You might also be interested in...