Camerata Pacifica Curates Concerts for Pandemic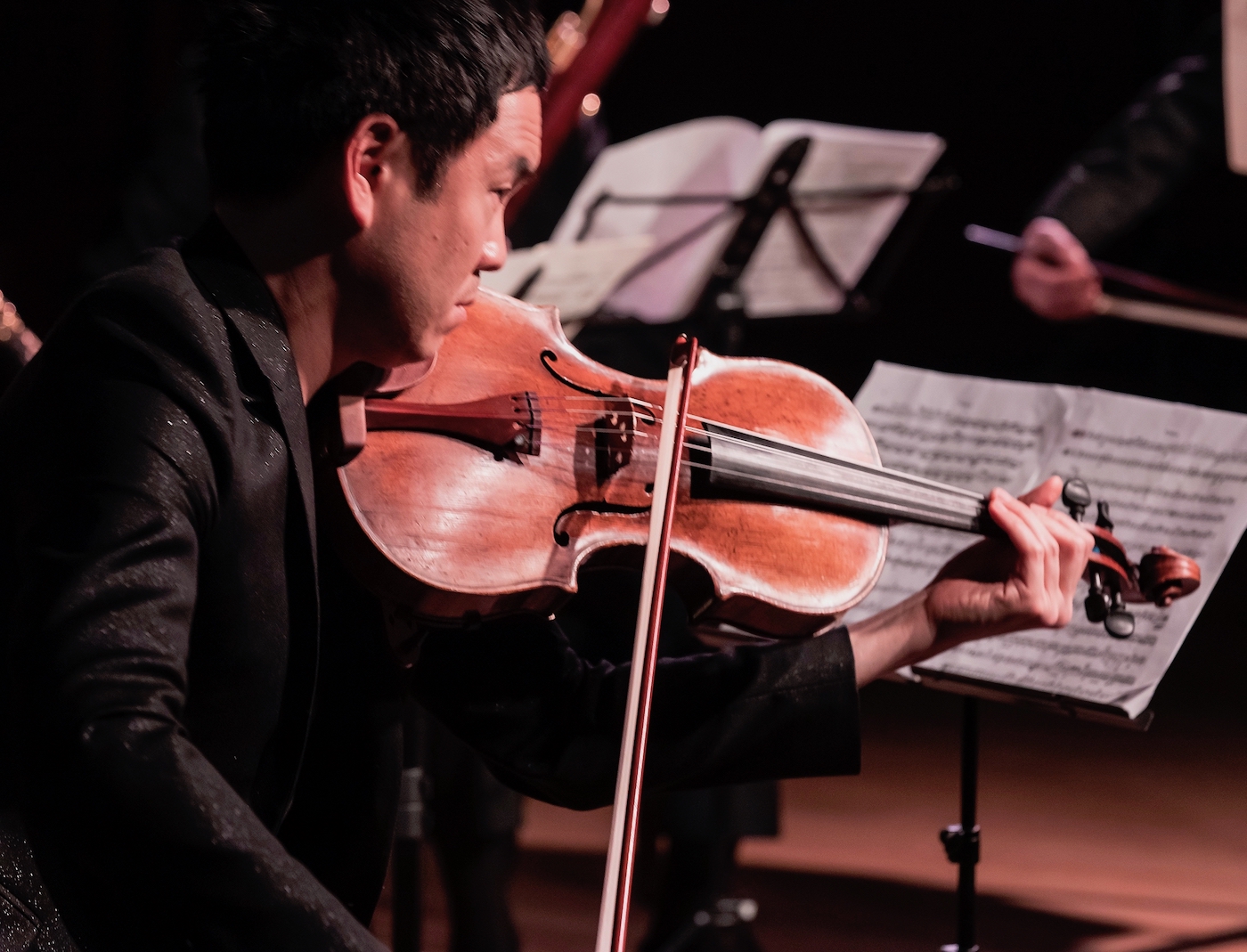 Camerata Pacifica was ready when the coronavirus pandemic became a crisis forcing cancellations and resulting in sheltering-in-place orders. The chamber music ensemble had already been compiling videos of its performance for more than a decade.
"We definitely had a head start," said Adrian Spence, the organization's founding executive and artistic director. "When I see others scrambling to get stuff online, I realize we're fortunate to have all that content, almost all of it highly produced."
As soon as the shutdown was announced in mid-March, Camerata sent a message to its vast email list of subscribers and others highlighting hotlinks to all of its concert videos that people could click on, several dozen in total covering a wide array of composers, repertoire and personnel. The response was overwhelming, Spence said.
"People weren't aware of the scope of the library. So we got a lot of attention right away, which was great."
But simply supplying a static stable of shows was something less than satisfying for both Camerata Pacifica and its fans, he said. "We wanted to have a live stream where people could be in the same place at same time, even if we're actually in our own home."
So Spence has been curating "Concerts At Home," Camerata's weekly live streaming events that are slated to continue as long as people are confined to their homes for the coronavirus crisis. He's not only culling from the catalogue to create new shows, but also providing a (as of now) newly-recorded Zoom interview with one of the principals who performed at the original concert. The events stream live three times across the two platforms every Sunday.
"I think arts organizations have a leadership obligation during times like these," he explained. "We're doing this every week. We're going to be there. You can count on us the way we've counted on you for thirty years. You know where you can find us every week. That constancy is important, it's a reassurance and a connection that really matters now, providing the comfort of friendship that we'll be there every Sunday for you."
The programming idea behind creating the new virtual shows is the same as Camerata Pacifica's ongoing intent, he said.
"The concerts are not confined to a style or a period but are reflective of our approach as a whole. We're still fulfilling our mission, doing the same things with the videos that we want to do with our live concerts, namely affecting how people experience classical music. Except now I can program both a string quartet and a massive wind ensemble for the same show because I'm not limited by the number of musicians I can afford to engage for one concert."
The bonus is that those watching on the organization's YouTube channel and Facebook page can actually connect with each other in real time.
"They have chat functions and people are just loving talking with each other," Spence said. "The musicians are there, too, and it's really nice. You can't do that in a concert hall!"
The "Concerts At Home" series has drawn between 60-180 viewers – or, rather, distinct devices, likely representing far more people – over the first three weeks of the programs, and thousands more for the archived videos.
"It's been fantastic to stay in touch with the Camerata constituency and hear how they appreciate it, both in chats and emails," Spence said. "But we're also reaching lots of new people from both Santa Barbara and around the world – last Sunday we had people from Poland, Austria, Turkey, and Russia – who didn't know about us before. Who knew the key to success was not presenting concerts?!"
He was kidding, of course. Even through the extra layer of connection and conversation through chat that continues all through the streaming concerts, nothing comes close to the live experience, he said.
"But we can learn from this and life can be better on the other side. That's what I will be choosing – more friendship, interaction, and expression. Those moments that we share will be so much more appreciated 8-12-15 months from now."
Creating and figuring out how to stream the curated concerts has already brought his already sheltering-in-place family closer together. Spence's 19-year-old son Keirnan has become the streaming tech for CamPac because he knows a lot more about the technology than his dad. "He built his own gaming computer. The whole thing streams from his bedroom."
As for whether Camerata – which plays its Santa Barbara concerts at Hahn Hall on the campus of Music Academy of the West in Montecito – plans to eventually curate concerts that speak to the crisis by drawing from existing music, or perhaps commissioning something new that addresses what's happening, Spence demurred.
"Artists are often too quick to pull the trigger and try to memorialize or document while something is still happening. Things are changing so fast. So it seems way too soon to even consider this. We need distance and time to not only recover but also digest. When you're still hurting, it might not be the right time to be responding. If a piece of music is going to speak to more than its time you need time for recovery and reflection."
You might also be interested in...