Opera Santa Barbara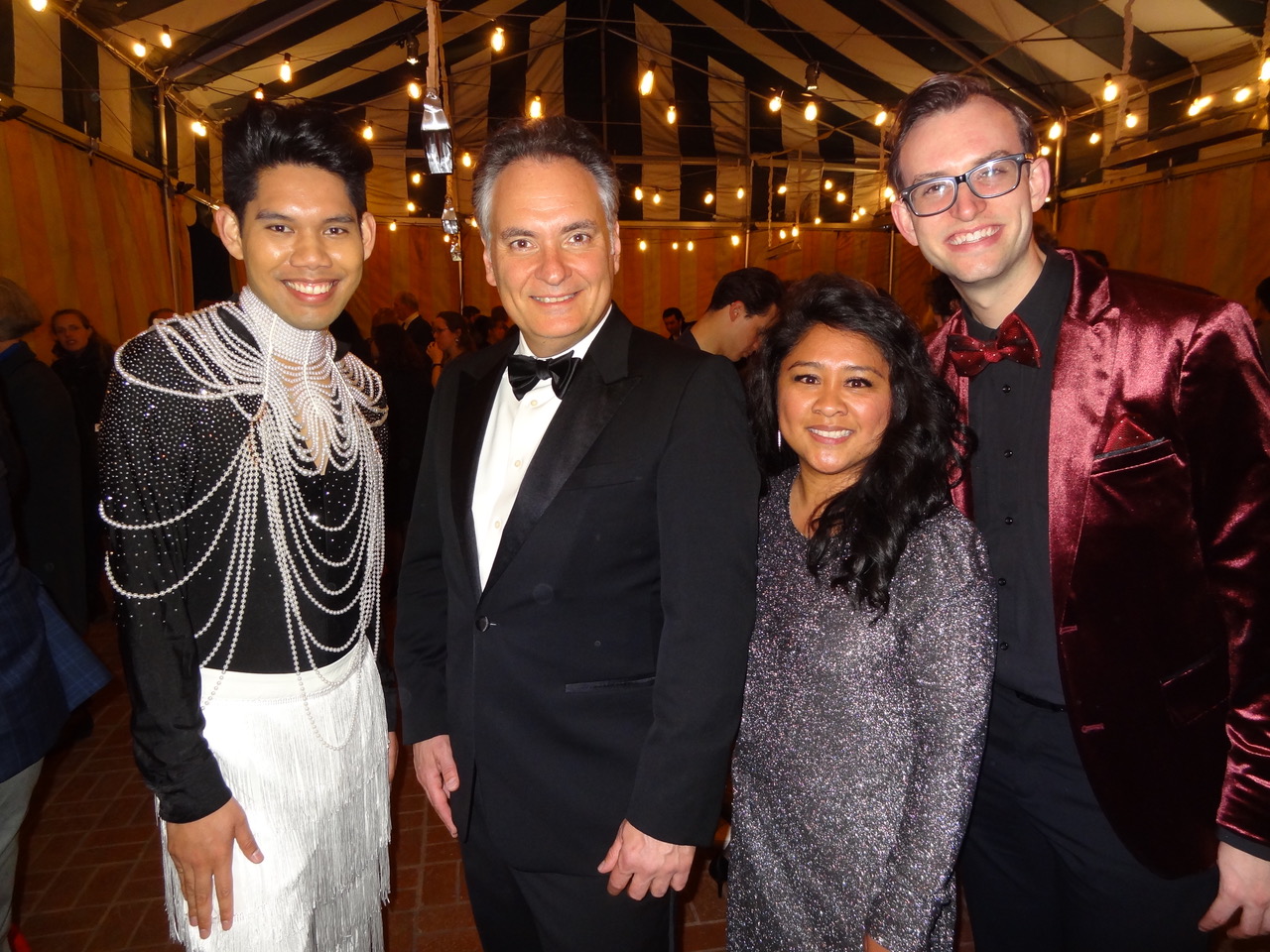 "Welcome to our first ever production of an opera in Spanish," said Opera Santa Barbara's (OSB) artistic and general director Kostis Protopapas and board chair Joan Rutkowski. There was a sold-out audience at the Lobero to see Il Postino (The Postman). Some of you may remember the 1994 Oscar winning film which transferred the action to Italy before becoming Daniel Catan's opera. The opera retained the Italian title and locale but repatriates its language to Spanish.
Catan is one of the most important composers of the turn of the 21st Century. The opera places a historical figure – Pablo Neruda (one of the most important poets of Latin America) in the midst of imaginary characters and events. Neruda is a poet fixated on romantic love and the ocean. He was also an activist. It's an opera with much humor as Neruda teaches his postman friend about metaphors so that he too can be a poet. And of course there is the romance between the postman and Beatrice.
According to Kostis and Joan, "Neruda's life brings to mind something JFK said in his tribute to another great poet, Robert Frost: 'The artist however faithful to his personal vision of reality, becomes the last champion of the individual mind and sensibility against an intrusive society and an officious state.'"
The stage director Crystal Manich tells us Il Postino is based on the novel by Antonio Skármeta. The action of the opera is moved from the novel's Chilean setting to the fictitious Italian island of Cala di Sotto during Neruda's political exile from Chile in 1950.
Kostis was named general director of OSB in 2017 and has grown the company's staff from three to seven. "They are an enthusiastic group of overachievers sharing an appetite for innovation and the desire to strengthen the company's bond with the community." Under his leadership OSB has seen the creation of Youth Opera, a program providing educational and performance opportunities for school age children, the expansion of the Chrisman Studio program and an impressive growth in the company's community engagement (the audiences are getting younger) and educational activities throughout the Central Coast. There is also a runaway success of Operacurious, a new program that brings Young Professionals in Santa Barbara in contact with opera and its artists.
Following the performance was a patron's reception which had transformed the tent into a little bit of Italy by Patricia Dixon and her helpers. Platters of heavy hors d'oeuvres and goblets of wine were showcased among photos of Italy. I always have a special place in my heart for the country where my son was born.
Come see OSB's last production of the season, Romeo and Juliet, May 1 and May 3, 2020 at the Lobero Theatre. The 20-21 season will be La Traviata, Little Women, and Daughter of the Regiment.
You might also be interested in...