Film Festival Fever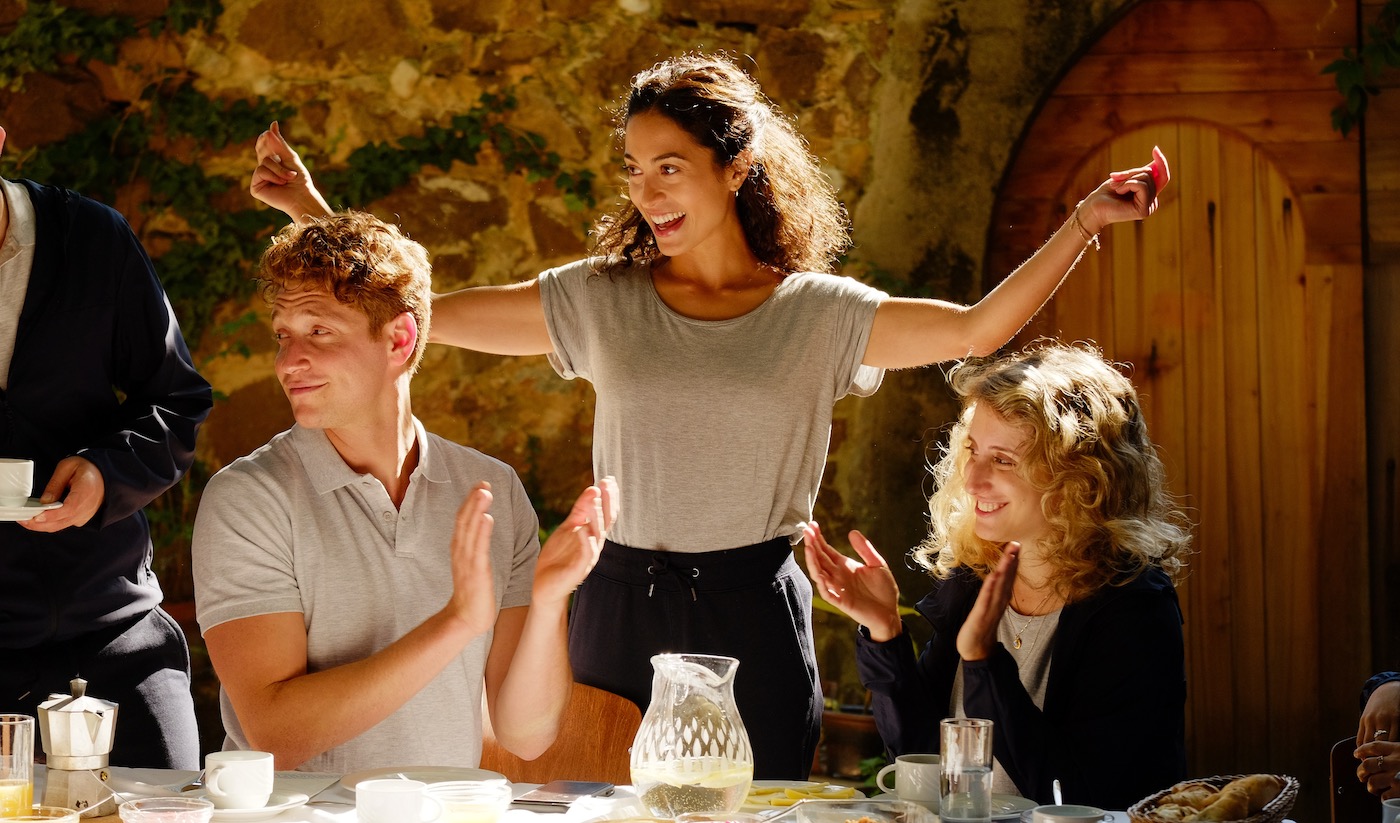 With SBIFF barely six weeks gone, the time seems ripe for more film fests to find local favor, as three different offerings arrive in town this week. The fifth annual Santa Barbara Jewish Film Festival since the event was resurrected by the Jewish Federation of Greater Santa Barbara takes place March 11-15 at the New Vic Theatre downtown and features 13 programs with feature films, documentaries, and shorts from seven countries over its five-day span. Jewish or not, the fest is geared to appeal to everyone, said co-chair Dr. Mashey Bernstein, who co-created the festival.
"It's a chance to see a variety of different aspects of Jewish life," he said. "It's not just Israel, or the Holocaust, or even political. There's also lighthearted comedies and a film based on a young adult novel – a wide range of experiences so you can enjoy while you learn."
Bernstein, who also programs the Kolnoa section of SBIFF each winter, explained that because SBJFF isn't restricted to premiering exclusively Israeli films, there's a larger palate to draw from, while some of the screenings even have special guests to talk about the work.
The festival opens March 11 with the West Coast premiere of When Hitler Stole Pink Rabbit, Oscar winner Caroline Link's adaptation of Judith Kerr's semi-autobiographical bestseller of the same title, a story about parting, family cohesion and optimism. "She won her Oscar for Nowhere in Africa and it's a great story about how the girl handles adversity, and is very strong and feisty." The indomitable power of women is also delineated in An Irrepressible Woman, which was inspired by Janot Reichenbach's (played by the acclaimed French actress, Elsa Zylberstein) love for French socialist politician and three-time Prime Minister Léon Blum (Hippolyte Girardot) who was imprisoned by the Nazis. "She goes to the concentration camp, where she wants to marry him. It's quite a story," Bernstein said. Similarly, Those Who Remained, which Hungary submitted for the Oscars last year, is the lyrical story of the healing process of Holocaust survivors through the eyes of a young girl in post-World War II Hungary.
Among several comedies is Tel Aviv on Fire, which pairs an Israeli border guard with a yearn for Hummus with an inept Palestinian screenwriter. "It's a Palestinian soap opera that serves as a funny poke at Israeli-Palestinian relations," said Bernstein, who also recommended The Rabbi from Hezbolah, about a farmer from Lebanon who ends up helping the Israeli army in a biography with more twists and turns than a Matthew Bourne mystery. "It's a fascinating story about a spy who becomes a Hassidic rabbi," he said. "If it was fiction you wouldn't believe it."
Also on this year's slate is Forgiveness, Israel's most popular movie in 2019, which finds two hapless criminals trying to go straight during the holy days between Rosh Hashanah and Yom Kippur but they keep stumbling into one crisis after another. It features the actors from the hit comedy Maktubb, which played at SBJFF 2018.
At the opposite end of the seriousness spectrum is Incitement, acclaimed writer-director Yaron Zilberman chronicling of the disturbing descent of promising law student Yigal Amir who was influenced by a particular interpretation of Rabbinic teaching, political points of view and maternal love, resulting in him becoming the intransigent ultranationalist who assassinated Israeli Prime Minister Yitzhak Rabin. The film took home nine Ophir awards – Israel's Oscars – including Best Picture. "It's a very controversial movie about a subject that shows that it's not just Muslims or white supremacists who can get radicalized," Bernstein noted. "It happens among jews, too. Everyone is vulnerable to that mindset."
SBJFF 2020's free community program on Sunday, March 15, features two entertaining comics exploring the food delights of Montreal in Chewdaism, which Bernstein called "a funny memory piece that's a feast for the eyes."
For details, tickets, festival passes and more, visit www.sbjewishfilmfestival.org.
You might also be interested in...