The Quest for a Moral Life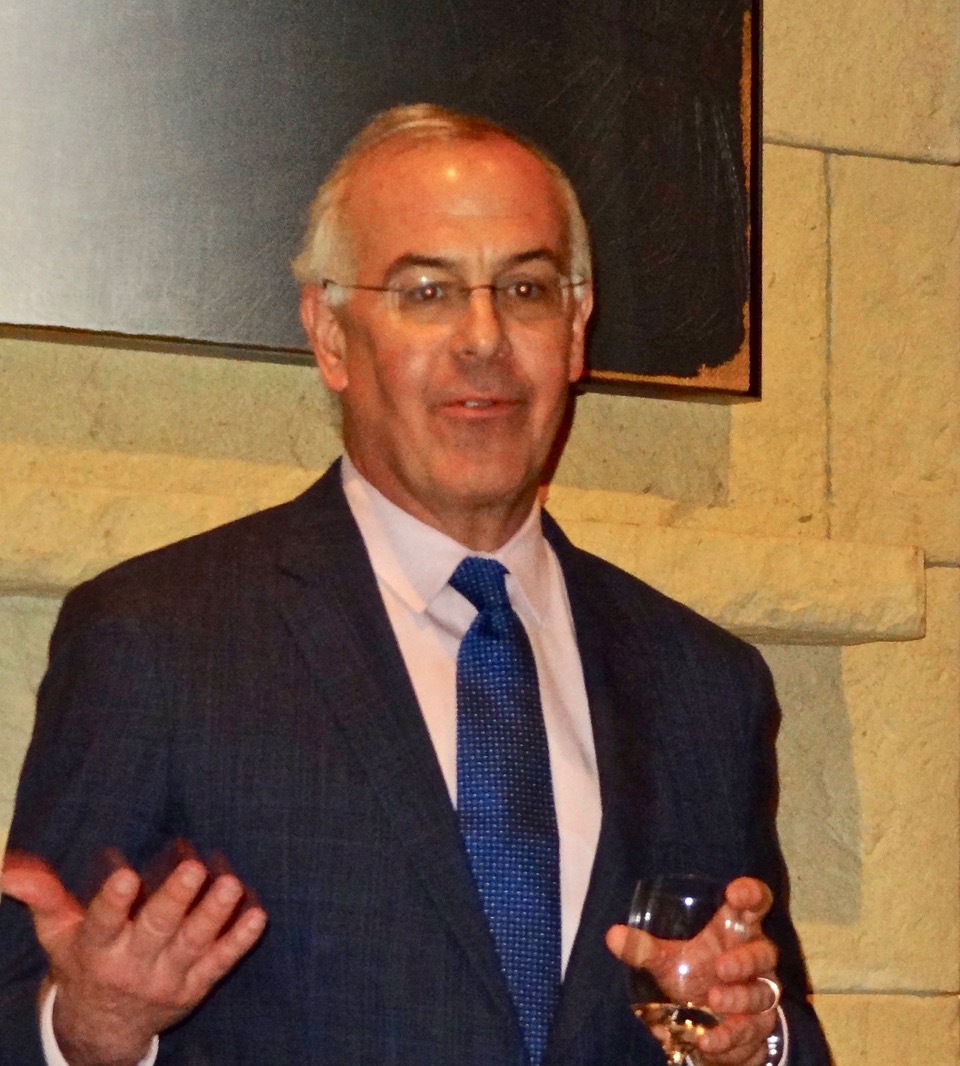 UCSB Arts & Lectures (A&L) keeps filling up theatres. The latest was a sold-out Granada to listen to columnist David Brooks. As he said, "I can jabber about anything," and indeed he can. William F. Buckley Jr. heard him speak years ago and offered him a job. How good is that?
But before the lecture some A&L supporters and guests went to the stunning home of Jillian and Pete Mueller in Montecito who were sponsoring David. After enjoying wine and bites we sat in the living room for an informal Q & A.
Brooks is a prominent New York Times op-ed columnist and regular guest on PBS NewsHour and NPR's All Things Considered. He admitted he had always wanted to write since hearing the stories of Paddington Bear when he was a kid. Growing up he said, "I was somewhat of a hippie, majoring in history and celibacy."
In his most recent book, The Second Mountain: The Quest for a Moral Life he explores the four commitments that define a life of meaning and purpose: to a spouse and family, to a vocation, to a philosophy or faith, and to a community.
His New York Times best seller, The Road to Character, "explains why selflessness leads to greater success." He tells of ten great lives and how they achieved rich inner lives.
In The Social Animal: A Story of How Success Happens he uses a fictional couple that explains how neuroscience and sociology play into America's politics, culture and future. Brooks is witty, entertaining, and informative. He says, "There are two mountains to climb: people tackling personal goals and second to learn to focus on service to others." He sheds light on how our culture shapes us to be individualistic but it's the community approach to life where joy is found.
David is currently teaching a course at Yale University. He holds many honorary degrees and is a member of the American Academy of Arts and Sciences.
You might also be interested in...