SBCC Takes on 'Curious Incident'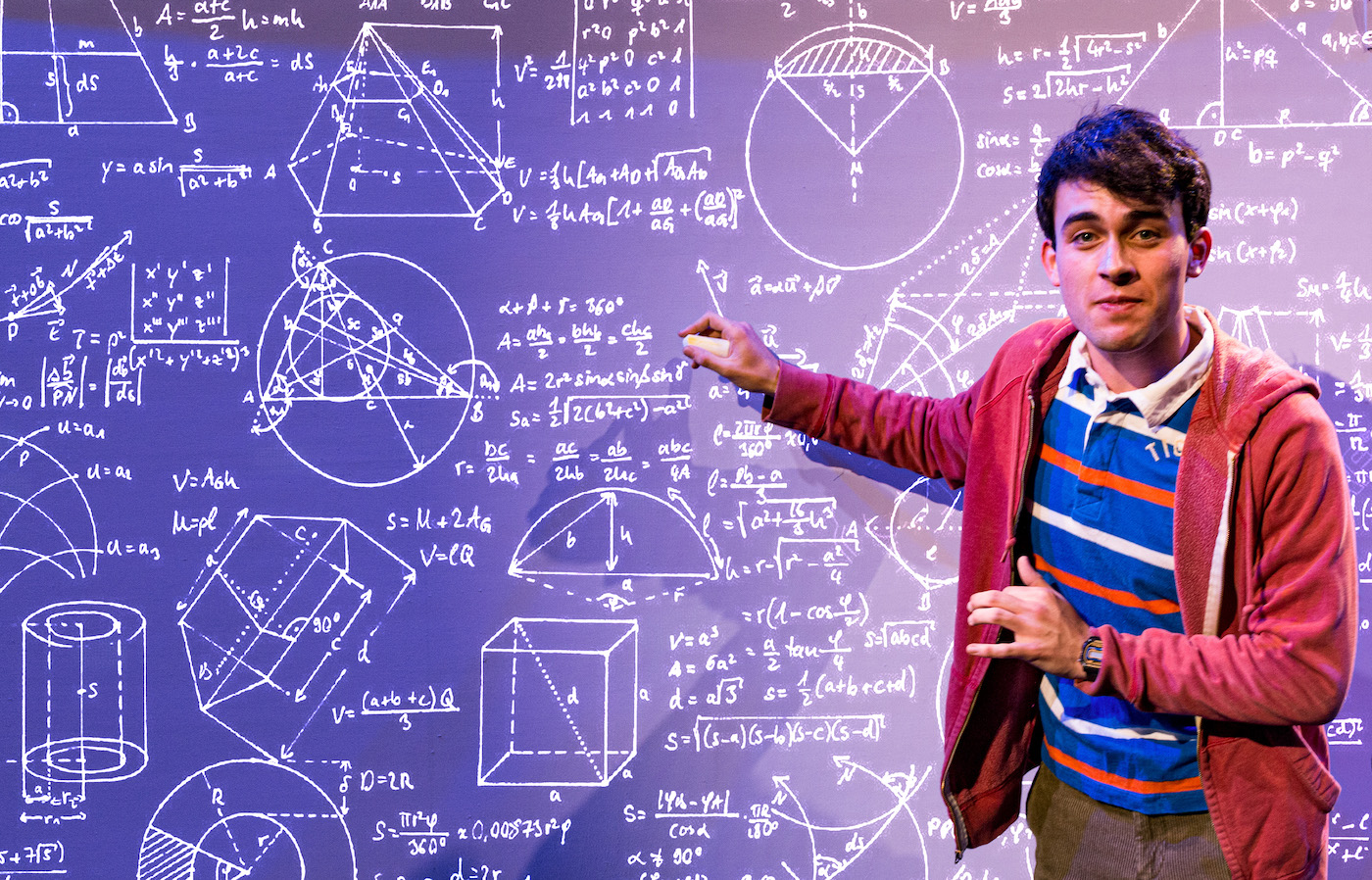 Katie Laris wasn't moved much when she took in The Curious Incident of the Dog in the Night-Time on Broadway back in 2014. Despite having enjoyed the original 2003 novel by Mark Haddon that is narrated in the first-person perspective by Christopher, a 15-year-old boy afflicted by unnamed Asperger syndrome, the veteran SBCC Theater professor and director was left a little dry by the Tony Award-winning theatrical version.
But Laris felt a ton of emotions when she read the script itself.
"Weirdly I wasn't much of a fan when I saw it in New York," she said. "The technical effects employed were amazing, but I was actually more impressed by the technology than moved by the story. But when I read it, I had a very different response. I was so emotionally affected… The play is more personal and human-sized than it seemed on Broadway, much more intimate. It's such a beautiful story about parents and a brilliant but challenged child and the constellation of people around him. It was that core story that I wanted to tell."
Laris gets that opportunity when SBCC Theater Group presents the area debut of The Curious Incident of the Dog in the Night-Time – which was adapted for the stage by Simon Stephens and originally produced by the National Theatre in 2012 – on February 26-March 14 in the Garvin Theatre, with a full cast of mostly SBCC veterans and other professional actors along with 16-year-old Daniel Sabraw, a junior at Santa Barbara High School who has appeared in two previous SBCC shows, portraying Christopher. It's a tough role because the character barely leaves the stage at all, and, as Laris said, the responsibility for the show working rests on his shoulders because he has to be easy to empathize with despite having trouble with human interaction.
Sabraw is proving up to the task, she said.
"Daniel is very smart and energetic, but also has a way of reaching the audience, projecting his heart and mind right out into the theater. It's incredible to watch him work. We have a cast of incredible actors with vast experience and Daniel is absolutely able to hold it together with the best of them."
The staging and production also matter, of course, with SBCC enjoying a much more limited budget than available on Broadway, as well as Laris' desire to tell a more intimate story.
"It's very different from the plays we usually do in the Garvin, which have realistic, detailed period-appropriate sets that look so much like rooms in houses that people often tell me that they want to live in our set," Laris said. "This is a very simple set but technically much more elaborate, with projections, sound, music, lighting that are all very complex and complicated to take the audience through many locations."
More importantly, the actors are asked to physically create environments, too, to invite the audience into Christopher's imagination, which takes up a good part of the second act as his therapist asks him to turn diary-like story into a play. That's a lot to cover, Laris said.
"You get into the lives and the hearts of the parents, and his teacher and other people around him. It's also very intimate, covering the day to day life of him and family, but also has the aspect of the epic scope of where he is fascinated by the idea of space travel. There's both micro and macro perspectives and we have to show all of that theatrically."
If it sounds like Christopher's world is so foreign that audiences can't relate, Laris was quick to explain that's what makes the play so compelling.
"It's about being different, what is it like to go through the world that way, lonely and alienating and very hard. But in some ways he never lets that deter him from his goal, the pursuit of information, achievement, and his own sense of where he's going. That's something we can all understand."
You might also be interested in...