Santa Barbara's Inaugural Culinary Experience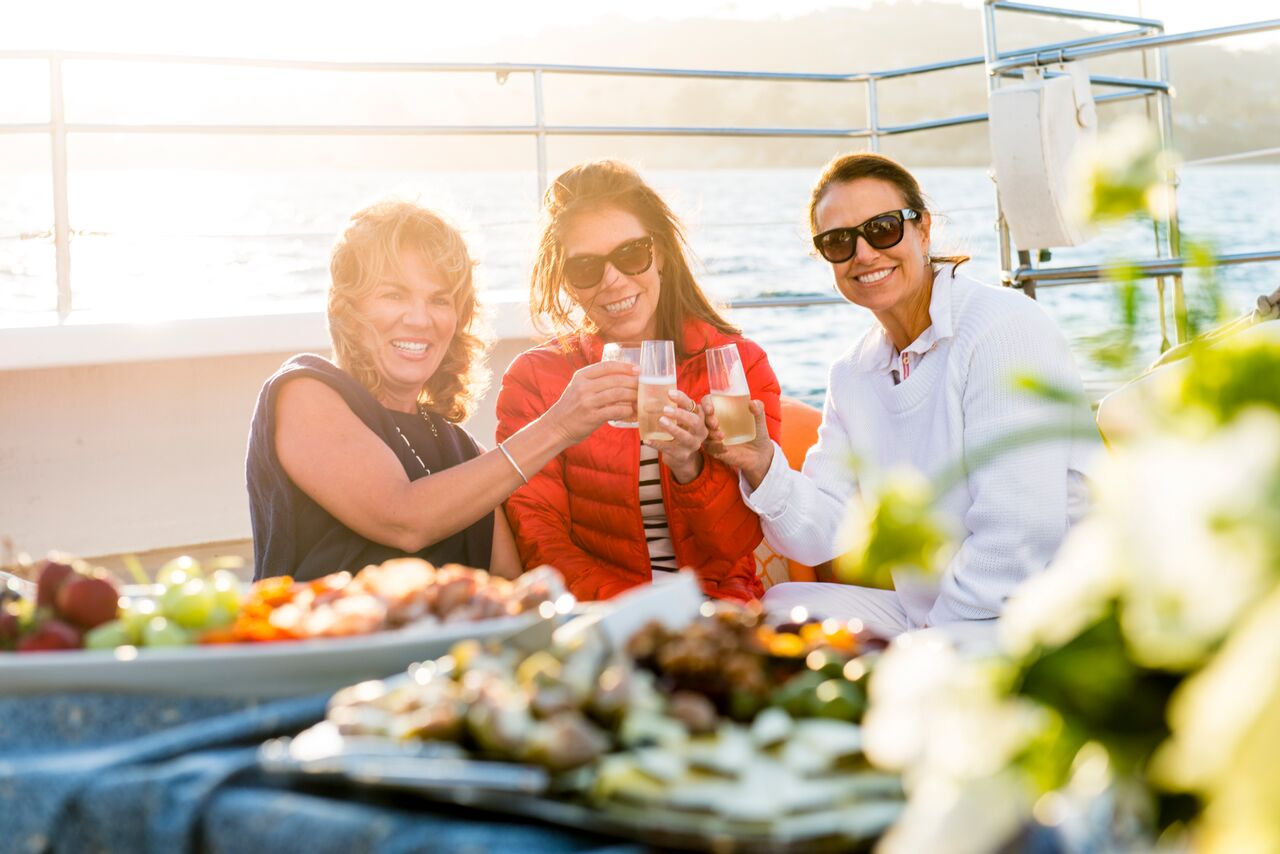 Though we are all captivated by Santa Barbara's stunning scenery, historic charm, and laid-back vibe, there's no denying that Santa Barbara County has become a destination in its own right for food and wine. What we lack in Michelin stars and grandiose dining experiences we make up for in talented winemakers, skilled chefs, dedicated farmers, passionate mixologists, restaurants that are committed to sourcing regional ingredients, and a growing population of oenophiles and foodies that live by the "eat local, drink local" mentality.
Indeed, Santa Barbara's burgeoning food and wine scene is pretty special. It's no wonder the legendary cookbook author and TV personality Julia Child chose to spend her last few years here, where she regularly visited the farmers' market, dined at area restaurants, and mingled with chefs and winemakers. In fact, it was Julia's love of food, wine, and Santa Barbara that has inspired the upcoming Santa Barbara Culinary Experience, a unique culinary-focused event that celebrates the bounty of our region.
Held in partnership with The Julia Child Foundation for Gastronomy and the Culinary Arts, the Santa Barbara Culinary Experience is set to take place March 13 – 15, 2020 at various locations throughout Santa Barbara and Montecito. This one-of-a-kind event features a curated collection of cooking classes, wine seminars, exclusive dinners, and other special events that are thoughtfully designed to enrich, educate, and entertain, providing participants with the opportunity to become fully immersed in Santa Barbara's culinary, artisan, and wine communities.
Highlights of the daytime events include a soufflé and salad cooking class with food writer and cookbook author Pascale Beale; a tour of one of Santa Barbara's rare macadamia nut groves; a donut-making workshop with pastry chef Christina Olufson; a cheese board and cocktail workshop with Slate Catering and Glass House Cocktails; a farmers' market tour and Julia Child-inspired cooking experience for young chefs-in-the-making; an interactive wine and chocolate pairing experience with chocolatier Jessica Foster and winemakers Chad Melville and Andrew Murray; and a wine blending seminar with Doug Margerum of Margerum Wine Company – to name a few.
Evening events involve such experiences as a San Ysidro Ranch wine cellar tour and four-course dinner inspired by Julia Child's favorite dishes; a sunset sail and wine tasting aboard the Double Dolphin; a family-style Indian feast at Bibi Ji with unique wine pairings selected by owners Rajat Parr and Alejandro Medina; a five-course collaboration dinner at Bettina featuring guest chef Chris Bianco of the acclaimed Pizzeria Bianco; and a Winemaker Dinner with Matt Dees of Jonata and The Hilt, showcasing the labels' wines paired with food from The Lark's Executive Chef Jason Paluska.
Even more, The Alisal Guest Ranch & Resort in Solvang will play host to the official Santa Barbara Culinary Experience After Party, with special events taking place Sunday, March 15 and Monday, March 16. Though the resort is offering a 3-day, 2-night package for the ultimate experience, tickets to each event are also available a la carte without an overnight stay required.
The After Party at The Alisal will feature a spice-blending workshop with Solvang Spice Merchant; a Chardonnay and Pinot Noir wine panel and cooking demonstration; and a Sunday evening potluck featuring the food of some of the Santa Ynez Valley's most dynamic chefs. To close out multiple days of hedonistic fun, The Alisal will welcome James Beard Award finalist Chef Ludo Lefebvre on Monday evening for a rare dining experience under the stars. After a cooking demo and hayride, this extraordinary dinner will take place in the rustic setting of the ranch's historic Old Adobe, where Chef Ludo and The Alisal's Executive Chef Anthony Endy will create a French-inspired feast highlighting local, seasonal ingredients. Further paying tribute to Julia Child, Valerie Gordon of Valerie Confections will prepare one of Julia's classic desserts. It all promises to be a spectacular finish to what can only be described as one delicious celebration of Santa Barbara.
You might also be interested in...