Musicology Benefit Concert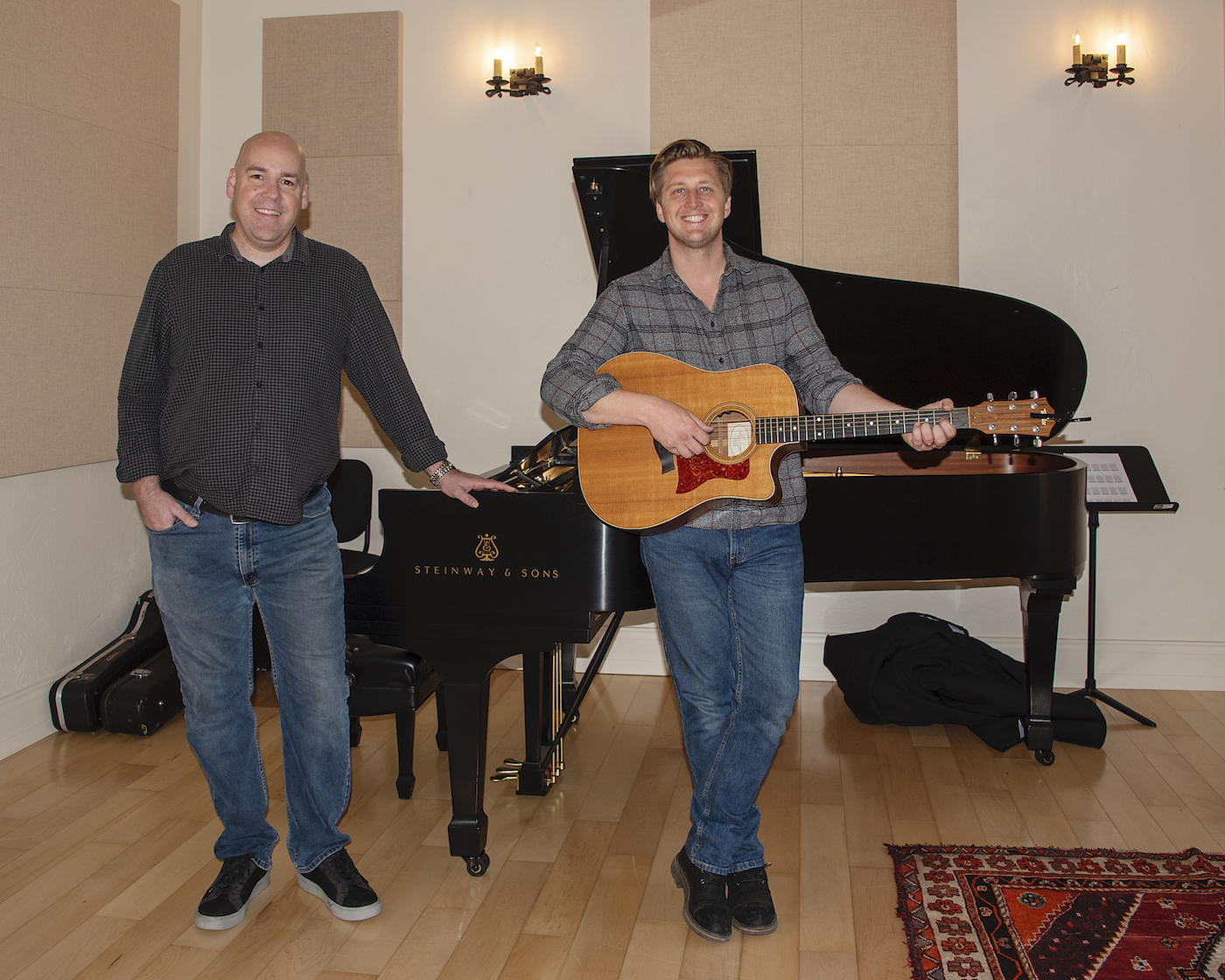 Montecito's Erland Wanberg, Director of Musicology SB located at the Music Academy of the West (MAW), and John Lucchetti, CEO of Green Room Strategy, are producing a benefit concert with 100% of the proceeds going toward the Musicology's free one-on-one music lessons to low income youth at the Santa Barbara Police Activities League teen center. The concert is March 6 at MAW, with Andrew Firestone as MC, musicians Andrew McMahon (In The Wilderness/Something Corporate), Mendeleyev Allan-Blitz of Montecito (The Voice), Haddon Cord (T Bone Burnett), Sofia Schuster (2019 SB Teen Star Winner & Musicology student), Erland, and our town's Randy Tico, Bear Erickson,and Khasy Modisette.
My interview with Erland:
Q. A bit on your music, and you.
A. I was born in San Francisco, but spent my elementary years in Portland, Oregon. At fifteen, I moved to Dana Point, California where I picked up the guitar and began writing songs immediately. After high school, I moved to Santa Barbara where I started a band. In 2015, my first album gained traction, and I was signed to Songs Publishing, which prompted a move to Nashville. After a few years of what I like to call 'Songwriting College' in the music city, I returned to Santa Barbara.
Your role models in the industry?
I love Bon Iver's music production, lush soundscapes around beautifully stacked harmonies, and his arrangements are unexpected but not too avant garde to lose me. Jason Isbell is a true storyteller. I'm a lyrics-first guy and his songs inspire me to be completely honest in my own songwriting. Jack Johnson has used his success with music to create positive change in the world. Rick Hall (Mussel Shoals Studio) had an extraordinary ear for talent and the ability to consistently create timeless records. He was a visionary, and initially achieved the famous 'Muscle Shoals Sound' using local singers in his small town, thousands of miles away from any music industry hub. He taught me that with vision and determination, you can create your own music hub, and eventually bring the music industry to you. That's what I aspire to do in Santa Barbara.
Who founded Musicology and why?
I founded Musicology SB as a multi-faceted music school and artist development program. Musicology's mission is to develop musicians, singer/songwriters and bands that will continue to inspire others in the SB community and beyond. I really wanted to give back to our community from day one. The Musicology Foundation was formed as a 501c3 to provide the same quality of professional one-on-one music lessons to low-income youth that our other students receive. It would be significantly cheaper to provide group scholarship music lessons, but as a long-time music educator, I know how effective the one-on-one lessons are for rapid improvement on a student's instrument of choice, as well as building self-confidence and customizing goals to their dreams and aspirations. After seeing how these lessons have improved my own students' lives in a meaningful way over the years, I knew that was the way to go for our scholarship program. To further Musicology's focus on artist development, we recently partnered with John Lucchetti to help provide brand development and music marketing guidance to select students on how to independently get in front of the right target audience. Digital and social media has dramatically changed how the music industry operates so we take a data driven approach to find fans who are most likely going to engage with their music regardless of genre. We are joining forces on a new for-profit concert and event promotion entity called Surf The Sound to help us bring top-notch talent to SB while providing additional performance opportunities for local musicians. Surf The Sound is producing this March 6 benefit concert.
Where does this new foundation work fit into your music career?
For me, it's all about the music. Teaching, performing, writing, producing, promoting concerts, and Musicology foundation are all interconnected. I get to provide music opportunities for students who couldn't otherwise afford it, and to mentor up and coming talent in a city that I love, and I get to provide employment opportunities for local musicians who are pursuing their own careers in music. I'm interested in helping to create a thriving music eco-system in Santa Barbara, and as I learned from Rick Hall, we might just end up with a legendary music city of our own.
How are the low-income students selected for the music lessons?
The Santa Barbara Police Activities League came through an introduction and they have become a model partner for the Musicology Foundation. They provide mentorship and a safe and supportive environment, and help bridge the gap between police and at-risk teens. SBPAL is a second home for these kids in a lot of ways, so it made sense for us to send our instructors to the SBPAL teen center. Research shows that students who study music do better academically, know how to listen and collaborate in teams, have better self-confidence, and build skills that serve them for the rest of their life. By offering music as an additional program available at SBPAL we create a positive feedback loop that will help the teens individually and serve our community for generations to come.
Number of students, the program, instruments, and success rate?
Currently we have 35 students with weekly one-on-one 30-minute lessons Monday through Friday, 3 pm to 6 pm at the SBPAL teen center on the corner of Chapala and Victoria Street. The kids can choose guitar, bass, piano, drums, or voice. For more advanced students we facilitate the SBPAL Band Program, and every Friday afternoon there is an open band rehearsal. Band members get opportunities to perform at local community events like the Avocado Fest and Fiesta. Musicology provides access to all instruments at the SBPAL Teen Center. The SB Bowl Foundation is very supportive in supplying and repairing instruments and funding performance opportunities. Students who commit to their lessons and attend weekly have a very high success rate developing to an intermediate skill level with their instrument. We have a strict attendance policy implemented to ensure lesson time is not wasted. There is a waiting list of students who want to join this program, so students are expected to show up to their lessons consistently or risk losing their spot.
Funding target?
A $60k per year is the target goal. The more funds we have, the more kids we can serve. We pay our instructors a market rate because we feel it is important to support active working musicians who contribute so much to the local arts and culture in our community and we want to set a precedent for our students that they need to be compensated for their music if they want to make a living at it. As of now, all donations are directed to our annual budget to continue lessons at SBPAL year-round. The Musicology/SBPAL scholarship music program would not exist without the generous support of our donors. On March 6, we are inviting the community to join us of this amazing evening of music.
411: Erland Wanberg at info@musicologysb.com
Tickets: https://www.musicologysb.com/concert
You might also be interested in...