The NAMM Show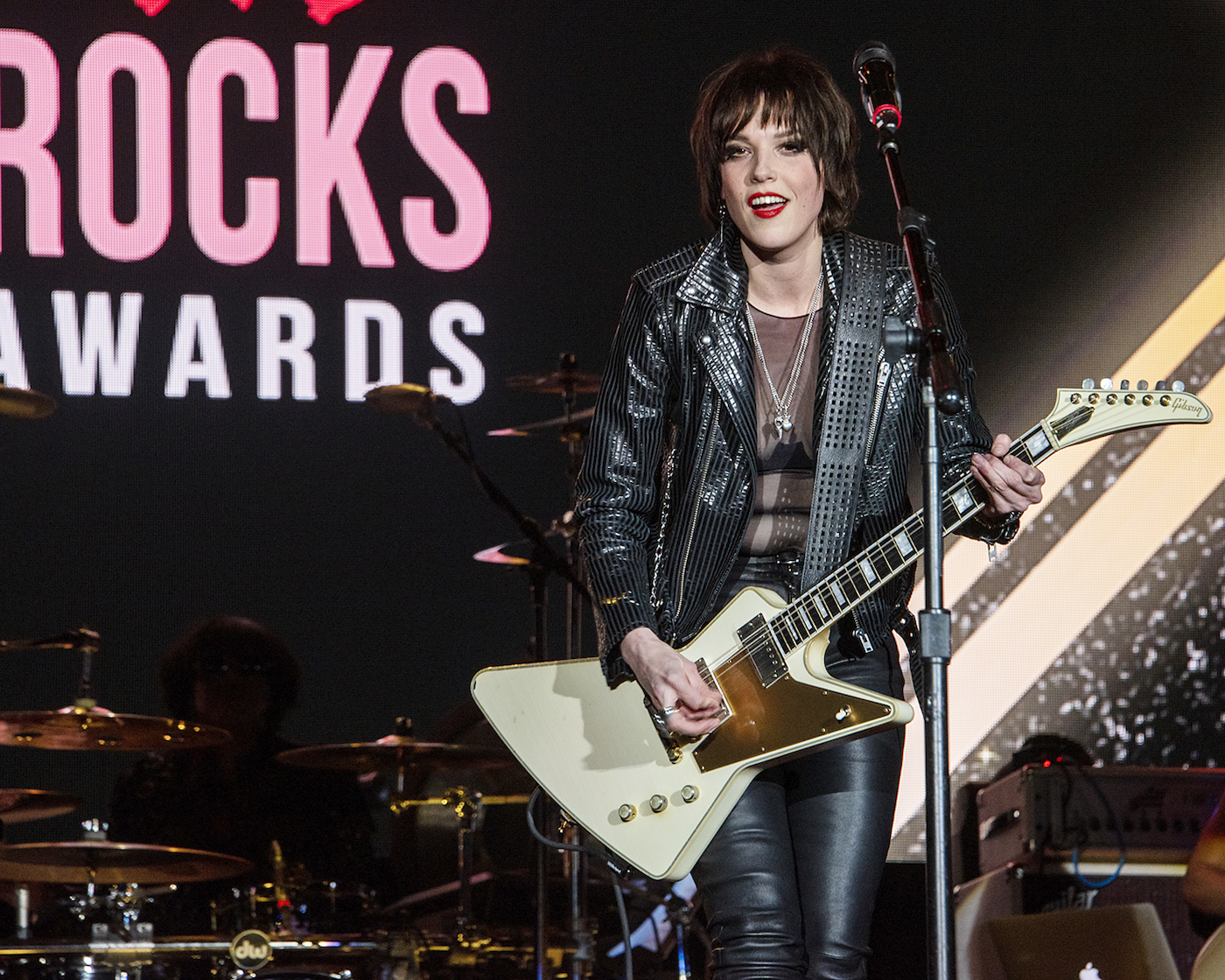 The 2020 NAMM, National Association of Music Merchants, show at the Anaheim Convention Center January 16-19 welcomed over 2,000 exhibiting member companies, 7,000 brands, and 115,888 attendees internationally to exhibits, demos, and over 350 classes for kids through professional.
Notable locals at NAMM 2020: In his large booth filled with celebrity users of his gear for over 20 years was Seymour Duncan and his crew. Local musicians supporting Seymour included award-winning blues guitarist Alastair Greene. Making new business connections were sound system engineer-musician Chris Pelonis who is working on a new project with Jeff Bridges and Michael McDonald, and son Christian who is touring with Shaun Cassidy; SB Rockshop Academy drummer George Pendergast;Carp songwriter Jamey Cecille with mom Connie Brocato-Geston; respected metal guitarist Greg Marra; rocker Steve Postell with his band; James Garza of SYV is the US Sales Manager for Orange Amps; John Mooy,our town's amazing luthier; and Alan Parsons at the Parnelli Awards.
Key Highlightswere at Cordial Cableswith a presentation by Grammy award-winning American record producer and engineer, mixer and author Sylvia Lenore Massy (Tool, Johnny Cash, Red Hot Chili Peppers) on sound and cables. Using inventions to record with, from light bulbs, to buzz saws and other materials cabled from guitars to solid-state amps, she said, "you can create new music every day." Her pro tip to record acoustic guitar: use a Mid/Side (M/S) recording technique, an AKG414 or Shure SM57 like she did with Prince. Gibson's new booth layout rivaled the rest, with long tables and stools, all gear plugged into an amp and headset for endless testing. The stage featured all their top musicians, and a SRO talk by renowned recording engineer Eddie Kramer (Hendrix, Beatles, Rolling Stones, Led Zeppelin) on recording Led Zeppelinwith Brain Hardgroove. Eddie worked on Led Zeppelin II, Led Zeppelin lll, Houses of the Holy, Physical Graffiti, The Song Remains the Same and Coda. Hardgroove, a seven-year TEC Track presenter, is a record producer, bassist and member of the legendary hip-hop group Public Enemy. Brian said, "A significant takeaway about both Eddie and Zeppelin is that the music and the recording process was important to them." Kramer talked mic placement and anecdotes about the band dancing to their music. Recording was done in two or three takes. Attendees included Janie Hendrix who reminded Kramer what Jimmy Page said to him when they first met, "Get it right Kramer!"
Gear of note: The D'Angelico GuitarsNYC announcement to build custom solid-bodies and semi-hollows to spec by renowned luthier and longtime D'Angelico collaborator Gene Baker at their California shop starting February 2020. Booth performance artist Jeff "Skunk" Baxter (Steely Dan-The Doobie Brothers-consultant on missile defense), gave a demo talk on the classic New Yorker Guitar. SLO, California's king of the guitar string, Ernie Ball announced the 2020 line of Steve Lukather signature model guitars, and the expansion of their Slinky string line and guitar straps. Of note is the new combo string sets of six or seven called the Skinny Top Beefy Bottom Slinkys (10, 13, 17, 32, 44, 54) for you bendy shreddy note pickin' rhythm players. For acoustic guitar amps, Blackstar'snewSonnet line are light, compact and powerful, and co-designed with acoustic guitar virtuoso Jon Gomm. Each model has two independent channels for the mic and instrument, with their own EQ and reverb level settings, XLR and USB outputs and Bluetooth audio playback. Electric guitar amps got a new mini from Orange Ampswiththe Orange Terror StAmp, a compact hybrid amp that fits on a pedalboard. The space-saving design is the 12AX7/ECC83-based tube preamp that's married to a 20W Class AB solid-state power amp.
Tech-weenies thronged to Universal Audio (UA), in Scotts Valley, California, for their beta intro of the LUNA Recording System, a full-featured music creation, recording and analog-style production system on your computer. It consists of a UA Thunderbolt-equipped audio interface, the LUNA Application, LUNA Extensions and LUNA Instruments. I had a hands-on demo with the software team expert, and it was easy to navigate and yet endless in what it can do, with a feedback button to UA for users, with quick routing and recording audio through DSP-powered UAD plug-ins and Neve Summing, and an Integrated Multitrack Tape emulation. LUNA is available as a free download for Apollo and Arrow Thunderbolt audio interface owners (Mac only) Spring 2020.
I was invited to attend the 8th annual She Rocks Awardsat the House of Blueshonoring women in the music industry, founded by Laura B. Whitmore (Korg USA) of The Women's International Music Network (the WiMN). Co-hosts were Mindi Abair and Lyndsey Parker, opening act was D_Drive Band. The program was an evening of inspiring speeches and performances by the winners. All the women honored are experts at their profession and pay it forward. Winners were Legend Award: Gloria Gaynor; Icon Award: Suzi Quatro; Powerhouse Award: Linda Perry; Inspire Award: Lzzy Hale; Vision Award: Tal Wilkenfeld;Innovator Award: Beatie Wolfe; Champion Award: Suzanne D'Addario Brouder;Dreaming Out Loud Award: Tara Low;Trail Blazer Award: Myrna Sislen;Excellence Award: Judy Schaefer;and Mad Skills Award: Ebonie Smith.
NAMM's Music for Life Awardto Jason Mraz, NAMM Believe in Music Awardto Dave Lopez from Odyssey Innovative Designs, The 35th Annual NAMM Tec Awards for Outstanding Technical Achievement: Genelec Aural ID and S360 A SAM products, Universal Audio Apollo x16 and Capital Chambers PlugIn, and API 2448 Console and the 550A 50th Anniversary Edition 3 band EQ product. Tech Achievement: Shure Wireless Technology, Townsend Labs Microphones-Recording and KORG DJ Production.Film Sound Production: Bohemian Rhapsody; Interactive Entertainment Sound Production: Marvel's Spider-Man; Record Production/Album: A Star is Born (Soundtrack), Lady Gaga & Bradley Cooper; Record Production/Single or Track: "Bad Guy," Billie Eilish; Remote Production/Recording or Broadcasting: 61stAnnual Grammy Awards (CBS); Studio Design Project: Old Mill Road Recording; TV Sound Production: Game of Thrones and Tour Event Sound Production: Freshen Up, Paul McCartney.The Les Paul Innovation Awardto Joni Mitchell presented by Herbie Hancock.The 2020 TEC Hall of Fame Award to recording engineer Dave Pensado and record industry veteran Herb Trawick.Parnelli Audio Innovator Award to Karrie Keyes; Parnelli Lifetime Achievement Honor to Mark "Springo" Spring and Garth Brooks presented Michael Strickland (Bandit Lites) the Visionary Award.
You might also be interested in...