No Fuss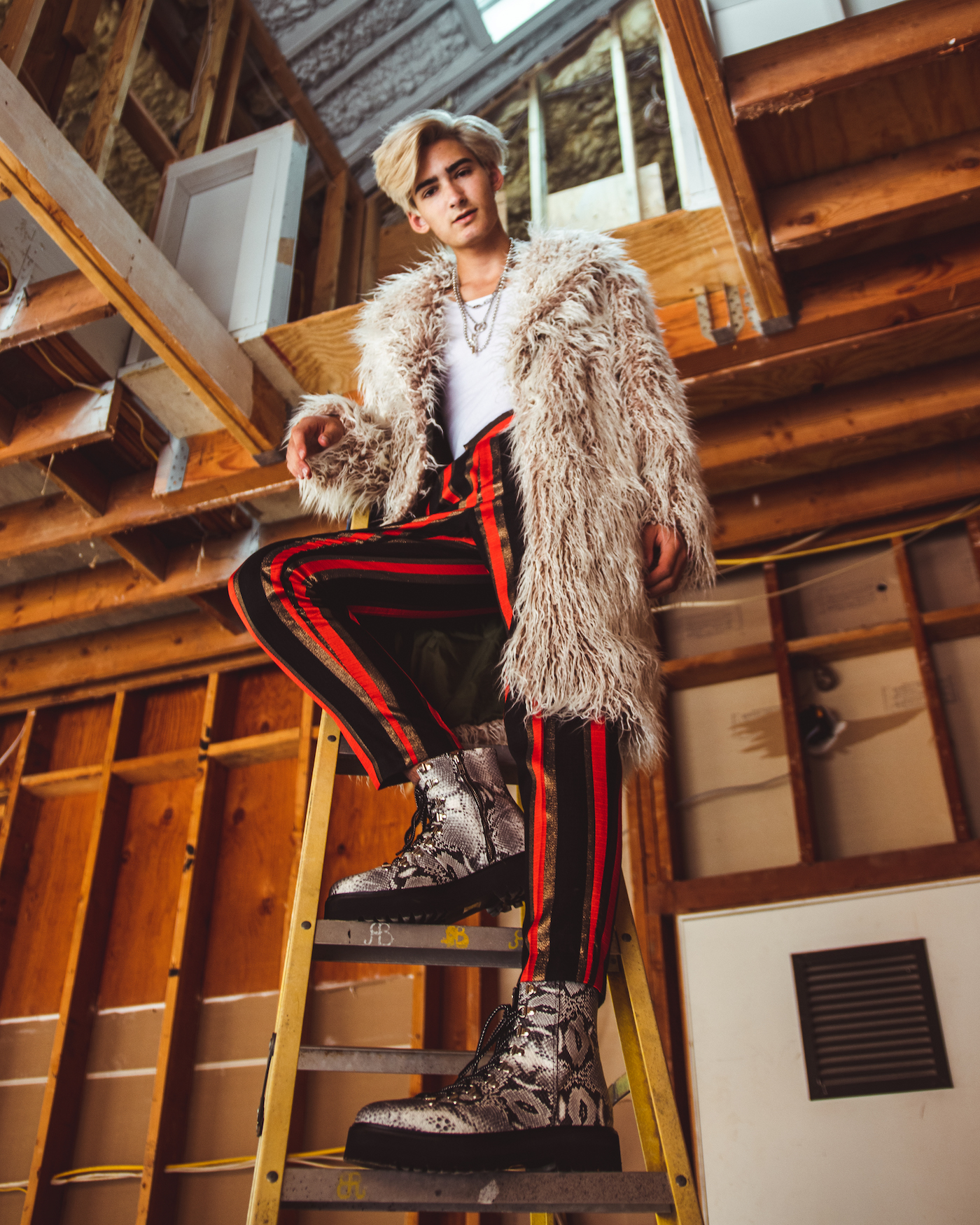 Montecito's Dawson Fuss, who too made it to the final round of four at Teen Star 2019, is also returning for another try at the crown this Saturday. The 10th-grader at Carpinteria's Cate School has his own reasons for competing at the Arlington again.
"It's the biggest platform for young artists and singers in town, and I also like that they support what I love to do in town," said Fuss, who has been working in local theater since his parents put him in acting classes at age five because "I was always a crazy energetic kid… It's such an amazing experience to perform at the Arlington, and working with [Teen Star mentors] Alan Parsons and Tariqh Akoni was awesome."
Like Cantin, Fuss said he's learned a lot in the 12 months since he last appeared at the Arlington, including studying both with Carubia and a vocal teacher in Los Angeles, and working in both theater and with musical groups at school, including an a cappella outfit. "I get to sing a lot every day," he said, adding that he's coming to realize that competition is "about doing my best to utilize my instrument."
But it's also about song choice, he said, noting that he wasn't all that pleased with his second offering in the 2019 finals. "I think that's where I went wrong."
No such issues this time around, as Fuss will be singing "Take Me to the Pilot," an early hit for veteran pop star Elton John.

"I had the biggest smile on my face the first time I listened to it, and I was just jammin' out," he said. "Every time I sing it, I have so much fun."
If he makes it to the Final Four again, Fuss imagines he'll have even more fun belting out a new song he wrote himself, called "Real Boys Don't Cry," which addresses an issue that couldn't be more topical.
"I got really inspired about the idea of toxic masculinity, how prevalent it is nowadays with people in my school," he explained. "[We've been told] that real men don't show their emotions, and it's so hurtful to people and the growth of today's youth because they're being raised with the idea that they can't express their emotions."
And if the judges and audience members are moved enough to vote him in as Teen Star 2020?
"Oh my God! That's crazy!" he exclaimed. "I think that would be not necessarily a validation but a reassurance that I'm doing the right thing for myself and what I want to be doing with my life. It would be so cool for me to see that what I've been working on all these years is paying off and that people I don't even know are voting for me.
"All the opportunities that come out of it after the performance are really cool, too, like performing at Fiesta, and singing the national anthem. It's a great way to be seen by those in the community."
But no matter Saturday's results, Fuss is planning on still focusing on music, perhaps as a career if it should work out.
"Everybody listens to music. Singing is always what I do in the car or in bed or in the shower – always. It's so much of who I am. I think it's really a part of everybody. Everyone has their inner soundtrack of their life that makes them who they are."
You might also be interested in...