Music, Theater Double Our Opera Pleasure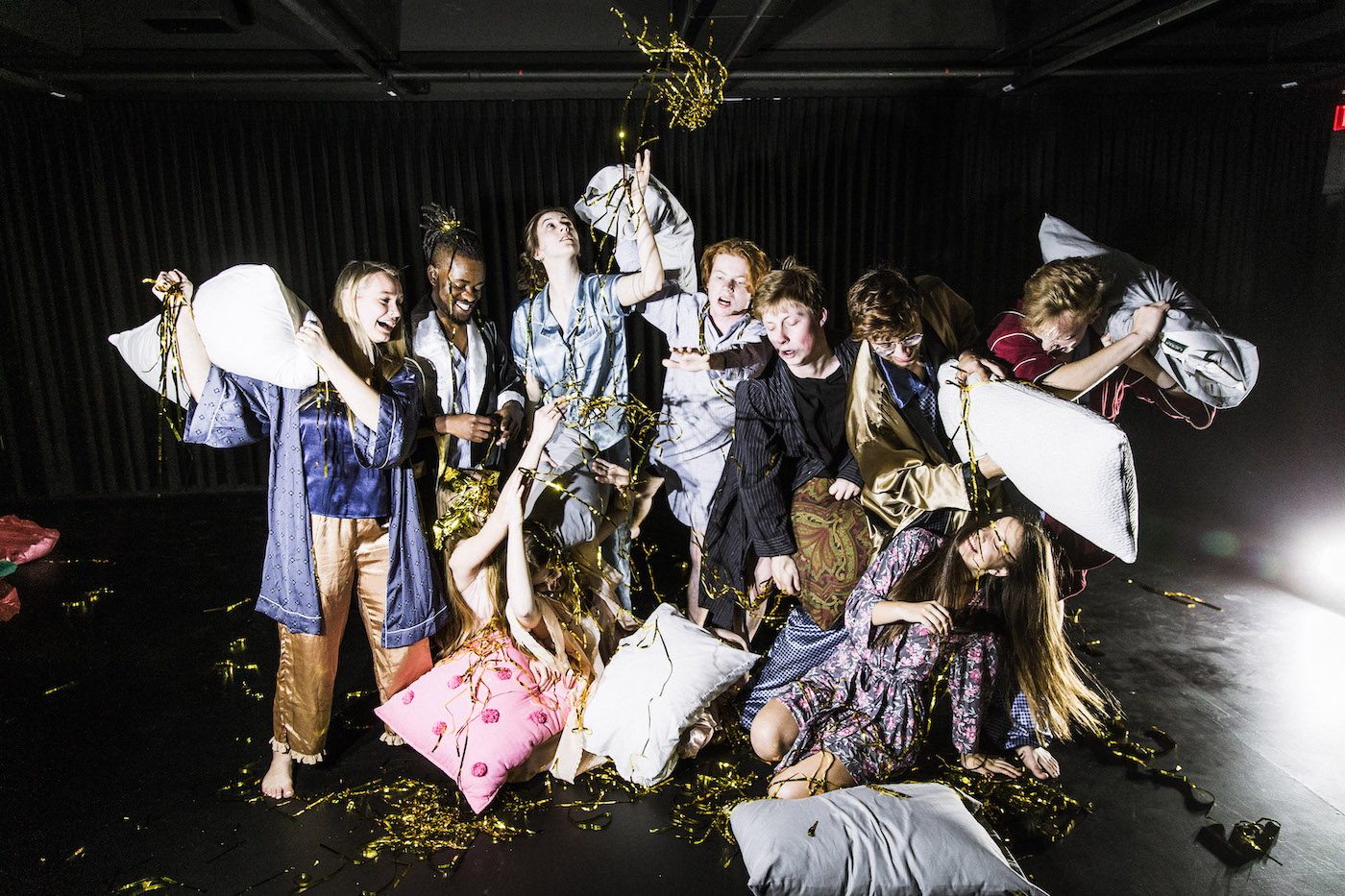 Westmont's music and theater arts departments present two, one-act Italian operas offering performers and audience members a chance to enjoy two different stories with varying musical styles. Gioachino Rossini's The Marriage Contract and Giacomo Puccini's Gianni Schicchi will be performed together February 28, March 1 and 3 at 7 pm at the New Vic Theater in Downtown Santa Barbara. Tickets, which cost $20 for general admission/$15 for students and seniors, may be purchased at newvictheater.com.
John Blondell, professor of theater arts and stage director, and Michael Shasberger, Adams professor of music and worship who directs the play's music, are building off recent successes of The Pirates of Penzance, Dido and Aeneas, Die Fledermaus, and The Magic Flute.
"I am immensely looking forward to the development of these pieces," Blondell says. "I love working with these young performers, and the pieces are starting to cohere in marvelous and unexpected ways."
The two operas are incredibly different musically, though they are often paired as a double bill. "Gianni Schicchi was written as part of a trilogy of stories by Puccini, who paired it with a tragedy and a drama," Shasberger says. "Our pairing puts two of the most engaging comic, one-act operas together from two of the greatest operatic composers of all time, Rossini and Puccini. It's fascinating how both composers deal with the challenges of true love and the tension between avarice and virtue. They are comedies, so of course virtue wins."
The Marriage Contract, which was Rossini's first opera written when he was 18, features a new, original libretto, which Shasberger translated.
"The operas are about one hundred years apart in musical style, so it is exciting to hear the singers working in the very different styles of storytelling," Shasberger says. "It's been exciting to craft a brand new singing translation for the Rossini opera, as none has been published before to make it available for performance in English. The story really comes alive, the jokes are funny and the characters have a great immediacy in this new setting."
Blondell is also looking forward to returning to the New Vic. "It's an intimate, beautiful, warm environment, and our students love to play there," he says. "I think it's great for our students, and also great for local audiences. Our students get to play in a downtown theater, and our audiences get to interact with our students in a beautiful downtown location and setting."
You might also be interested in...