Making it on her Own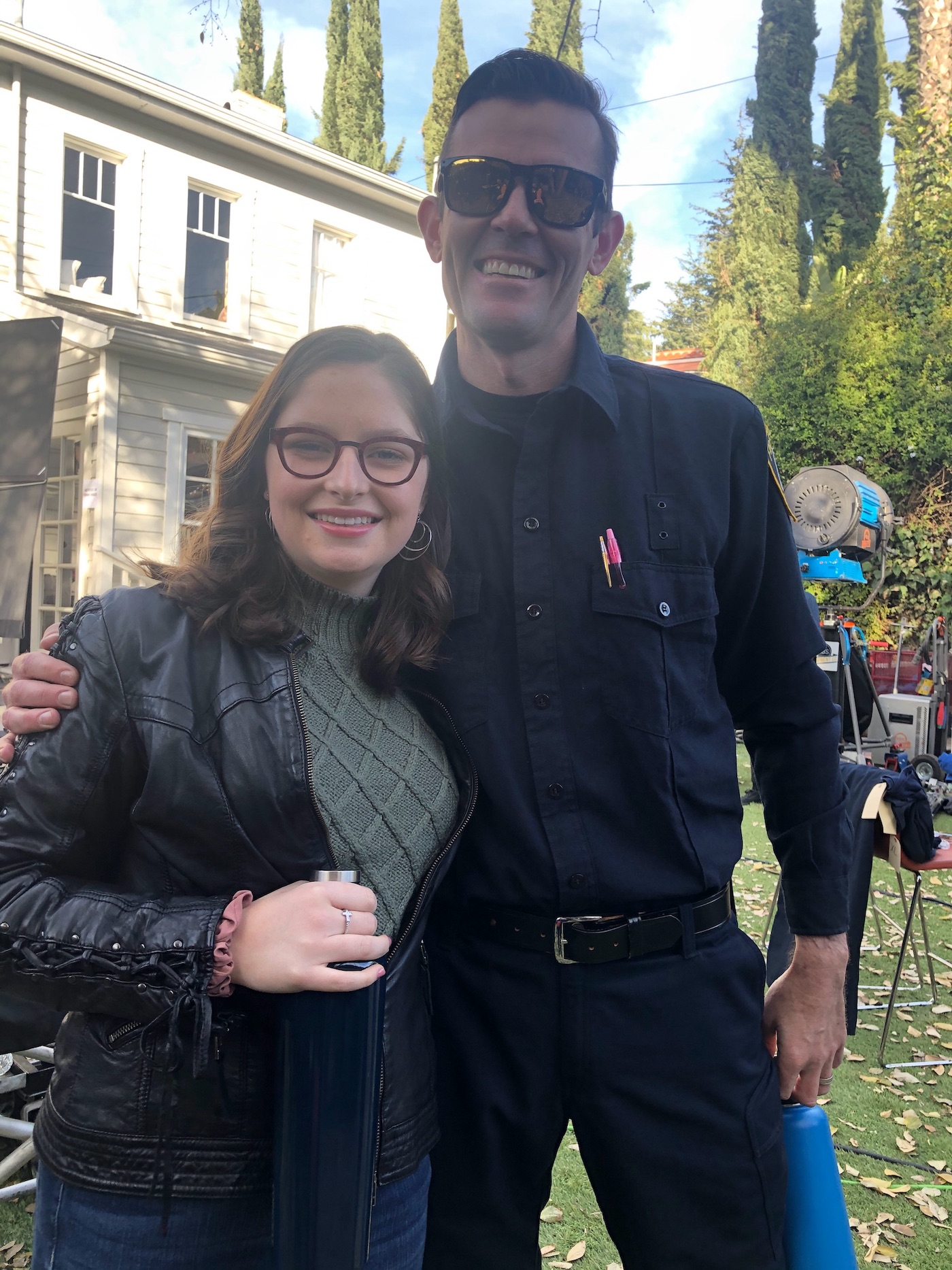 Lauren Cantin, the Montecito-raised teenager who was famously pulled from underneath a four-foot pile of mud and debris after being buried alive for six hours in the early morning hours of January 9, 2018, has appeared on all sorts of big stages in the two years since her rescue. That includes performing a duet with Katy Perry at the Kick Ash Bash that spring, appearing on The Ellen DeGeneres Show, and singing the National Anthem at Dodger Stadium last summer, to name just a few.
And indeed it was the power of her voice calling out for help that led rescuers to her location on that fateful day, when the debris flows claimed the life of her father, Dave, and brother, Jack, along with 21 other Montecito residents.
But Cantin is more excited about this weekend's 11th annual Teen Star Santa Barbara event, the local American Idol-like competition where the Santa Barbara High School junior will join nine other finalists in singing in front of 2,000 people at the Arlington Theatre. That's because she'll be among her peers, and judged only on her talent, not her unintended notoriety.
"Those experiences were amazing, but I have to question whether it was because of other reasons [that they had me sing]," Cantin, now 16 and a junior at Santa Barbara High School, said earlier this week. "With Teen Star, I auditioned and got in based on my voice, not my story. This is just a vocal competition, and it's not just me on the stage."
Cantin has been there at the Arlington before, competing in Teen Star for its 10th anniversary last winter, when she made it to the Final Four. But a self-confessed bout of nervousness prevented her from performing her best, she said, a situation she hopes to remedy this Saturday.
"Last year on stage my nerves were just shot, but I had a lot of fun, so I wanted to do it again. So this year I'm going to try to ground myself more. And I also learned that it's not all about the competition aspect. It's about doing your best."
After singing "Shallow," from the soundtrack of A Star Is Born, and Mariah Carey's "Hero" at last year's Teen Sings, Cantin is reaching back to an even earlier era for her, hopefully, two selections for this year's competition: Carole King and Linda Ronstadt, noting she was inspired both by their music and their stories.
"I looked at the women over the past decades who were really prominent," she explained. "But really it was when I first heard the songs I knew I would choose them. It's always within the first few seconds that I feel the vibe and I know that I want to sing it."
Cantin, who now lives with her mom, Kim, in an ocean-facing home in Santa Barbara, has also recently finished writing her first song, an effort to express her emotions and experiences in the aftermath of the debris flows two years ago. But the number – which she said she composed following one of her ongoing Grief Therapy sessions after realizing she doesn't have to put all of her feelings into a single song – isn't quite ready for public performance on a massive stage.
"I still have so much to learn," she said.
Asked what it will take to prevail and emerge as Santa Barbara's next Teen Star – which includes multiple performance opportunities and a scholarship award – Cantin said that she'll need to do more than just sing well. "I have to be myself, and be a good performer, and just sing from my soul."
But, she noted, everyone on the stage is "really talented and we all have a good shot."
Still, Cantin wants to win, of course, for multiple reasons, including one that it would be hard to imagine anyone else can fully comprehend.
"It would prove to me that I'm more than just what happened to me," she said. "That it's not the only reason people ask me to sing."
Being named the next Teen Star would also be "a good stepping stone to continue a career in music," she said, acknowledging that she's headed in that direction no matter the outcome Saturday night, as evidenced by her years of vocal study, including most recently with Agatha Carubia, the Montecito legend who also taught Perry back in the pop star's local school days.
"It's part of my plan," said Cantin, who has also appeared in musicals in town pre-mudslide via The Adderley School and Santa Barbara Youth Ensemble Theatre, as well as last year's Lights Up! inaugural production of Big Fish. "But I still have a lot to learn – techniques, different styles of music, stage presence. But no one knows what's going to happen."
You might also be interested in...