Black History Month Gets Busy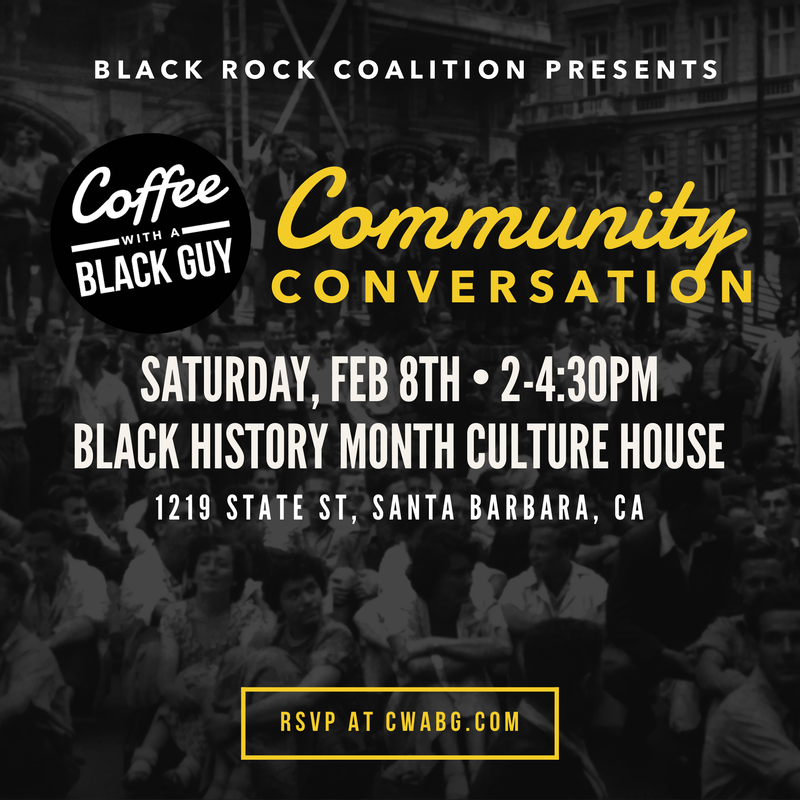 Several local organizations are collaborating to celebrate Black History Month all throughout February. Santa Barbara Young Black Professionals, Coffee with a Black Guy, Black Rock Coalition (NYC), El Centro, Endowment for Youth Committee, African American Women in Santa Barbara County, Martin Luther King, Jr Committee of Santa Barbara, Black Lives Matter Santa Barbara, Juneteenth Santa Barbara, and the Santa Barbara Public Library are providing and supporting a series of culturally enriching programs, including a newly launched BHM Culture House at 1219 State Street as a central location, to celebrate and display black culture. Happenings this week include a screening of The Last Black Man in San Francisco at the library at 2 pm on February 7, another installment of Coffee with a Black Guy featuring music by Comfort Food at the Culture House 2-4:30 pm February 8, a performance by singer-songwriter-composer Maritri at the Culture House from 1-2:30 pm on February 9, and a meeting of the Fiction Book Club discussing Washington Black by Esi Edugyan at the library at 5:30 pm on February 11.
You might also be interested in...