Changing Sprockets: 3 Qs with Glen Phillips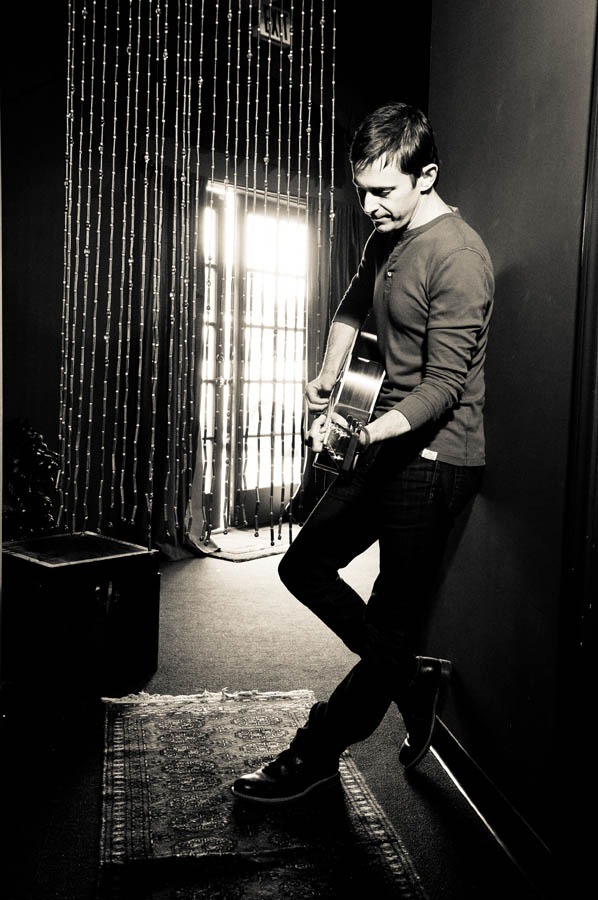 We caught up with Glen Phillips, the lead singer-songwriter of Toad the Wet Sprocket, coincidentally just a few days after the death of Terry Jones, one of the stars of the seminal comedy group Monty Python. The Santa Barbara-born alternative rock band took its name from one of the troupe's skits back when Phillips was just 15; Eric Idle had created the phrase as an absurd title for a rock band in a skit where a journalist delivers a nonsensical music news report. The moniker might be one of the biggest regrets of Phillips and band mates guitarist Todd Nichols, bassist Dean Dinning, and drummer Randy Guss, but Idle – who reportedly learned about the band when he heard a Los Angeles DJ identify a song on the radio as being by Toad the Wet Sprocket – took it in stride. "He jokingly said he'd never sue us if we gave him a gold record if we ever earned one," Phillips recalled. "So, we sent him one when we did."
That would have been after Toad, which formed in 1986, found chart success in the 1990s with a succession of such singles as "Walk on the Ocean," "All I Want," "Something's Always Wrong," "Fall Down," and "Good Intentions" before disbanding for almost a decade in 1998, during which Phillips launched his artistically lauded solo career that still has him making new albums and performing all around the country, including gigs at SOhO several times a year. Over the ensuing dozen years, Toad reunited and began a run of nearly annual targeted summer tours while pursuing other interests during the off-season, which for Phillips includes leading weekly community singing sessions at a private Montecito home.
"It just feels so elemental," he explained. "Before people began singing at each other in concerts, we sang with each other. It's something we evolutionarily expect."
This weekend, Toad will perform as a band in town for the first time in several years, with two shows at the Lobero on January 30-31. Phillips filled us in on the details.
Q. It's been a while since Toad has played in town. Why now for these two shows at the Lobero?
A. Because we realized, hey, it's been too long. We were overdue, and the gap was getting ridiculous. My mom, my brother, all of our families, they haven't heard us play in years. For all of us to have the whole families there is a big deal. More than anything these shows are for our parents…
But playing in town is always a bit strange. There's a part that's really warm and has that hometown feel. But we're also nervous because all of a sudden we have a huge block of friends and family. There are stresses we don't have other places. Just making out the guest list alone is ridiculous. There's a whole lot of people we love here! But it's still a lot of fun to look out and see all those familiar faces. Of course we don't want to mess up. So it's kind of like Thanksgiving stress. Mostly it's wonderful.
Speaking of familial situations, Toad has famously had some internal strife over the years. How are things now?
We're working on new material, and we're always better when we're active. A couple of seasons without new music can make things stale and that's where trouble can start because you need changes and newness and frontiers. If we're in the mode of exciting each other in that way, it goes better. Everything feeds each other.
How about the old songs? Some of your most popular ones you wrote as a teenager or in your early 20s. Do you still enjoy singing them?
It's all ever-changing, and it's night-to-night. Some songs you sing because people want to hear them and some you still just like a lot. For the most part, I'm grateful that these songs still resonate in some way. The good things about asking the big questions – about life, like why are we here, what are we doing, how do we find happiness, what does it mean to be moral – you can keep asking those forever. The answers change more than the questions. So if the songs are asking them (which ours do), they don't age badly… Having practiced regret, it's hard for me not to think of what I might have done differently, but I'm proud of our material in Toad.
You might also be interested in...