Rusack's Chardonnay Program Delivers Three Unique Wines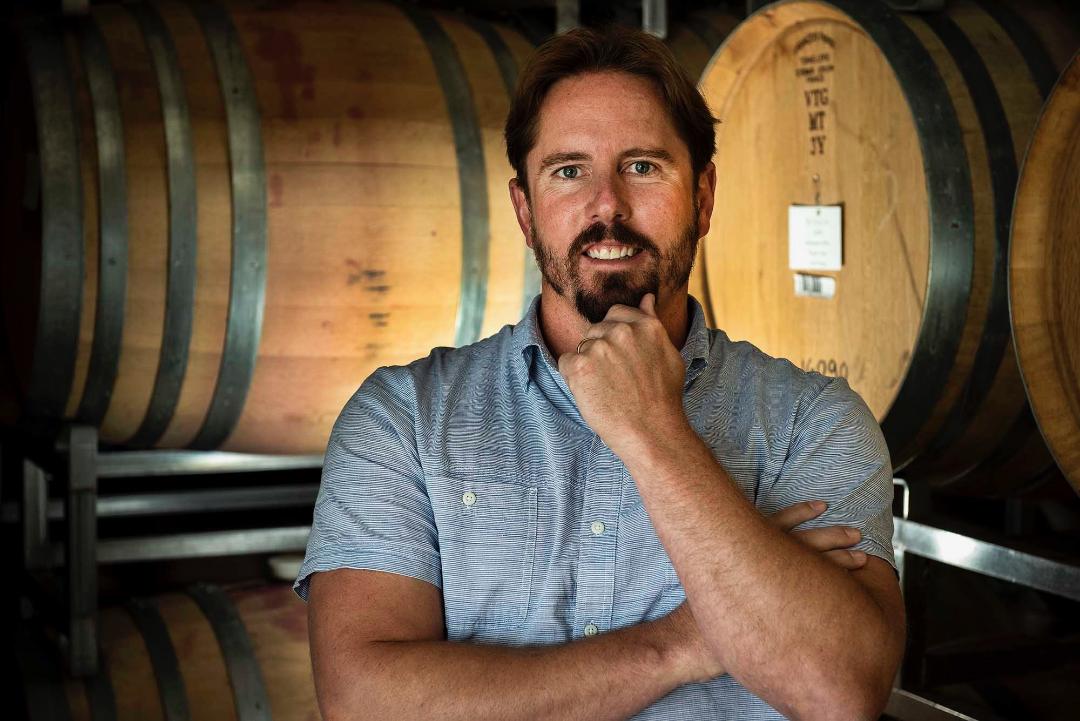 You could call chardonnay Santa Barbara County's darling grape. There's more of it growing here than any other wine grape, blanketing more than 7500 acres. Much of it is gobbled up by wine producers in Northern California – the chard here is simply better – while Santa Barbara winemakers aim each year to make Burgundy's most famous white grape shine.
Chardonnay is the star of a unique program at Rusack Vineyards, a pet project by Hope Ranch residents Geoff and Alison Rusack that began in the mid-1990s. A consistent standout among California labels ever since, the quality and focus of the wines ramped up when Steve Gerbac joined the production team in 2003 and, especially, when he was promoted to head winemaker 10 years later.
"That's the art of it," he told me during a conversation just before the turn of the new year, referencing a relatively new vineyard-driven program that has him producing three unique chardonnays each vintage. Same grape, and wine made the same way by the same guy – yet three totally unique bottlings that are defined by the specific place where the grapes grow.
"It's all about showcasing what embodies each vineyard," says Gerbac, 39, "and what makes each vineyard distinct."
For wine aficionados, the three yearly releases offer a way to better appreciate the range of flavors and styles that chardonnay can deliver; even novice sippers, though, stand to learn about America's most popular white wine simply by tasting through Gerbac's annual three-way release.
Rusack's 2017 Santa Barbara County Chardonnay ($30) "shows off what the county has to offer: lots of acid and bright minerality," says the winemaker. "It's a wine that embodies our cool climate, and it's what people expect from Santa Barbara County." Melon, tangerine, and pear flavors feature prominently in this wine, and a lovely bracing quality makes it the perfect thirst quencher.
The Rusack 2017 Bien Nacido Vineyard Chardonnay ($40) taps one of the state's most stories vineyards, a stalwart source for wine grapes that dates back to the early 1970s and that, through innate qualities of soil and climate as well as deliberate farming practices, delivers some of the most sought-after chardonnay in the state. Gerbac gets dibs on 25 rows of chardonnay each year, and he harvests the fruit during six picks over several weeks throughout the autumn harvest season; the progression generates fruit with varying levels of flavor and acid maturity, eventually leading to a vintage-specific snapshot of Bien Nacido chardonnay. "This wine is aged in more new oak than the Santa Barbara County [chardonnay]," says Gerbac, "to balance off the bright acid with the richness that is characteristic of this vineyard." The 2017 is the inaugural year for this Rusack chard, with the 2018 and 2019 vintages already aging, awaiting their eventual public release.
Rusak's 2017 Mt. Carmel Vineyard Chardonnay ($55) hails from Sta. Rita Hills, that celebrated region between Buellton and Lompoc that's well-known for its world-class pinot noir and chardonnay. Diatomaceous soils and a steady influence from ocean breezes play a critical role in the caliber of the fruit here, and so does the age on many of the area's vineyards. "I've been making wines with Sta. Rita Hills fruit for eighteen years now," says Gerbac, who wasn't a big fan of the region's wines early on. "Time, tough, has allowed vines here to better sustain themselves and to become more resilient," and today's resulting wines are easy to love because of it. "This wine is acid-driven but less aromatic, less fruity, and instead – more mineral," he continues. Elegant, supple and bright at once, this is my favorite in Gerbac's chardonnay threesome.
Gerbac produces a fourth chardonnay from the Rusacks' exclusive vineyard project on Santa Catalina Island (most of which is owned and managed by Mrs. Rusack's family, the Wrigleys); this chard is totally different in its own way, and a deeper story into Rusack's island wines is coming soon. The Rusack portfolio also includes pinot noir and syrah programs that are similar to their chardonnay trifecta. Buy wines online at www.rusack.com or at the 48-acre estate in Ballard Canyon.
Cheers!
You might also be interested in...