Lost and Found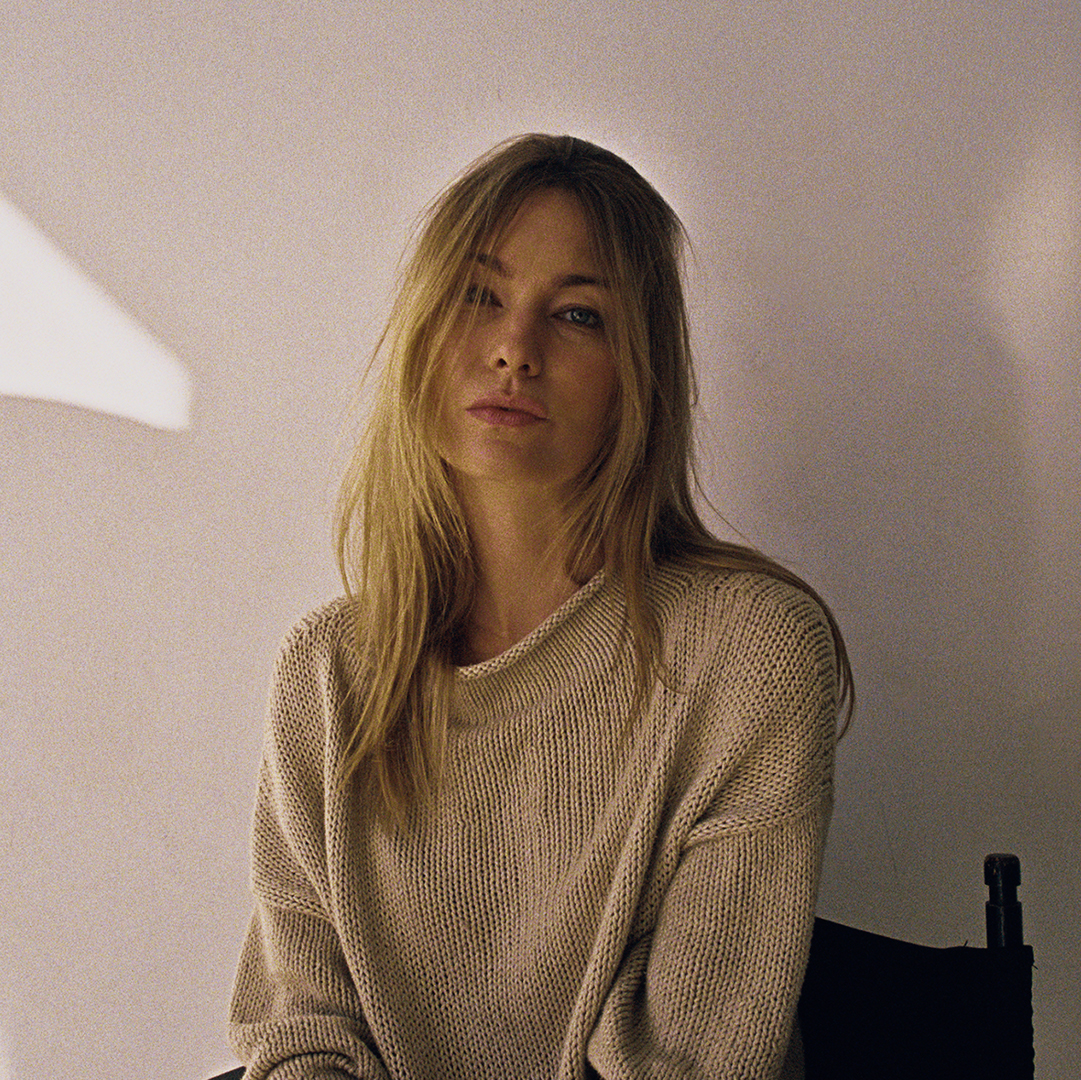 It's easy to see why Katharine O'Brien calls her Montecito upbringing "a Cinderella Story." The future filmmaker was just nine years old when her mother, Carla, a Santa Barbara native who had moved back home after years on the East Coast following a divorce from Katharine's father, met Stephen Hahn, the distinguished billionaire art dealer and philanthropist who passed away in 2011.
"She was a single working mom when she met him and he very generously took us all in," recalled O'Brien, who attended Mt. Carmel and Marymount schools before graduating high school from Midlands in Santa Ynez. The family lived in the estate known as Palmeira, just up the street from Lotusland, the lush gardens havens, and O'Brien spent a lot of time in nature.
"Montecito is in my bones," O'Brien said simply. "It's just magical."
It was also her stepdad Hahn, a remarkably generous patron of the arts in Santa Barbara – he donated the bulk of the funds for the intimate concert hall at the Music Academy of the West that bears his name – who first exposed O'Brien to the wider world of art and music.
"As a nine-year-old you're not aware of this stuff, but he was quite a collector of post-impressionist and modern painters," she recalled. "We grew up with works by some of the most amazing twentieth century masters hanging on walls. That influenced me hugely."
Hahn also gave O'Brien her first taste of how moving a work of art could be, she said, recalling how sometimes after attending a classical concert with the family, he'd listen to the music on the radio on the drive home.
"He would stay sitting in the car, just listening to the radio with tears streaming down his face. We'd all go into the house and he'd stay out there, listening to music for another hour."
The famous art dealer would sometimes seek out Katharine's opinion about a piece of art he was considering acquiring, she recalled.
"He would ask me what I thought about it and I'd tell him I didn't really know how to critique or judge a painting. But he would say, 'How does it make you feel?'… That was just a very simple but memorable lesson about trusting our gut and realizing that all we really have to go by is letting our own feelings be a guide."
That ethos continued as O'Brien studied English at Wellesley and then film in graduate school at Columbia before moving to Los Angeles where she worked on a series of short films and wrote the script for Justin Lerner's The Automatic Hate, which premiered at SXSW Film Festival in 2015.
And she surely stayed true to her gut in making Lost Transmissions, her feature film debut as a writer-director, which premiered at the Tribeca Film Festival last spring and has three screenings at SBIFF during its opening weekend.
The story, however, comes from O'Brien's more recent adult life, as Lost Transmissions follows Hannah, a shy songwriter who discovers that her exciting new friend who took a liking to her, a respected record producer named Theo, has lapsed on taking his medication for schizophrenia, leading to several harrowing episodes. Hannah rallies his friends to try to get Theo committed to a psychiatric facility, literally chasing him through Los Angeles poolside mansions and gritty streets as his delusions take over.
"It's based loosely on something I went through with a group of friends there," she explained. "One of our friends went off his medications and it fell to us to try to help him. We had to go through that process of learning how hard it is to get someone help even when you're trying as hard as you can."
That experience came into sharper relief as O'Brien saw the worsening homeless crisis in L.A. "I started to realize that the majority of those people were mentally ill and in need of help and not getting it. It was one of those moments where I was having a very personal experience that seemed to line up with something very universal."
While the character of Theo is drawn directly from O'Brien's producer friend – who not only gave permission for the film to be made but also acted as story consultant in the production – Hannah is an augmented composite of the group who tried to help him.
"I didn't want it to become a psychological horror film," O'Brien explained. "It was more important to reveal what it was like dealing with someone's mental illness. So she's representative of how it affected all of us."
The film succeeds in large part due to the clear chemistry between Simon Pegg – known for the Shaun of the Dead trilogy, Hot Fuzz, and The World's End, as well as the recent Star Trek franchise as Montgomery "Scotty" Scott and Mission: Impossible – and actress Juno Temple.
"Simon signed on very early," O'Brien recalled. "The person it's based on is very funny and self-aware, and makes jokes about his condition when he's on his meds. So even in the scariest moments there's something that's humorous. Simon has both dramatic and comedic chips and knows how to walk between them. And Juno was just full of that caring and heart which made her perfect for Hannah."
When Los Angeles got to be too much for O'Brien while she was writing the film, she often found herself back home in Montecito.
"I'd come home to get away to write and spend time with my family. For me being able to escape the quagmire of L.A. and get back to nature was essential for my existence, like my meditation or going to church. When you spend a couple of days in the rare beauty of Montecito, your senses start to open up, you see colors more vibrantly, and notice more smells. For me, the closest thing to the divine is coming up and spending days on end in the Montecito foothills."
Her earlier time in nature has informed the film, too, O'Brien said.
"The physical space from early on does form your psyche. In my films, I love big spaces, people moving through landscapes. Scenes about that natural world are underneath the surface of what I like to write about. It shows up even in the types of shots I choose, and the framing."
O'Brien is thrilled to be bringing the film – which she hopes will help to further destigmatize mental illness and reduce the fear people face when dealing with a schizophrenic – back to her hometown film festival, which screened her first show many years ago and where she's led workshops and other programs. The SBIFF screenings come just a couple of months before Lost Transmissions arrives in commercial theaters.
"It's very exciting to have a lot of my family and old friends coming out to the screening. It will be great to reconnect with familiar faces."
(Lost Transmissions screens at 9 pm Thursday, January 16, 6 pm Saturday, January 18, and 2:20 pm Sunday, January 19, all at the Metro 4.)
You might also be interested in...