Coming Home to Pacifica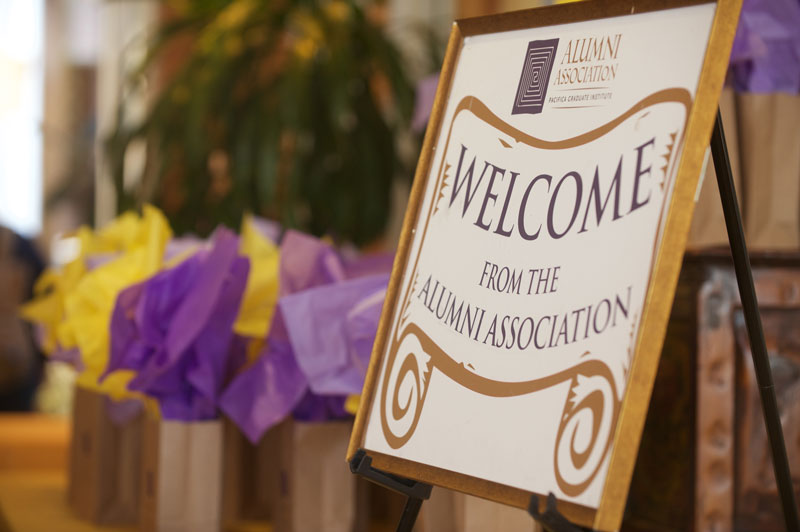 Pacifica Graduate Institute Alumni Association (PGIAA) annual Alumni Weekend, which takes place January 17-19, has a theme that resonates deeply with its teachings. "The Stories We Tell" welcomes participants, alumni, current students and visitors alike, to share in the magic of personal, cultural and mythic storytelling. Stories not only provide access to healing, teaching and communicating, but also celebrates diversity, lifts up humanity and promotes intercultural respect. Among the seminars are an interactive story-creation session with Marvel's John Bucher, a panel discussion led by writer-producer Alexandre O. Phillippe including a screening of his film, Memory: The Origin of Alien, and a breakout session with Kelly Carlin-McCall, daughter of famed late comedian George Carlin, titled "How to Build a Highly Profitable Business, While Building a Better World."
The Coming Home to Pacifica weekend also features a gala awards banquet on the Ladera Lane campus, a special sneak peek of the upcoming 2020 Film Conference, the annual alumni Authors Spotlight, the launching of PGIAA's brand new Community Network, and a moment to honor the story of Martin Luther King, Jr. during our "Remembering the Past, Celebrating the Future" legacy presentation.
Call (805) 879-7303 or visit www.cominghometopacifica.com.
You might also be interested in...