New Book by Jennifer Freed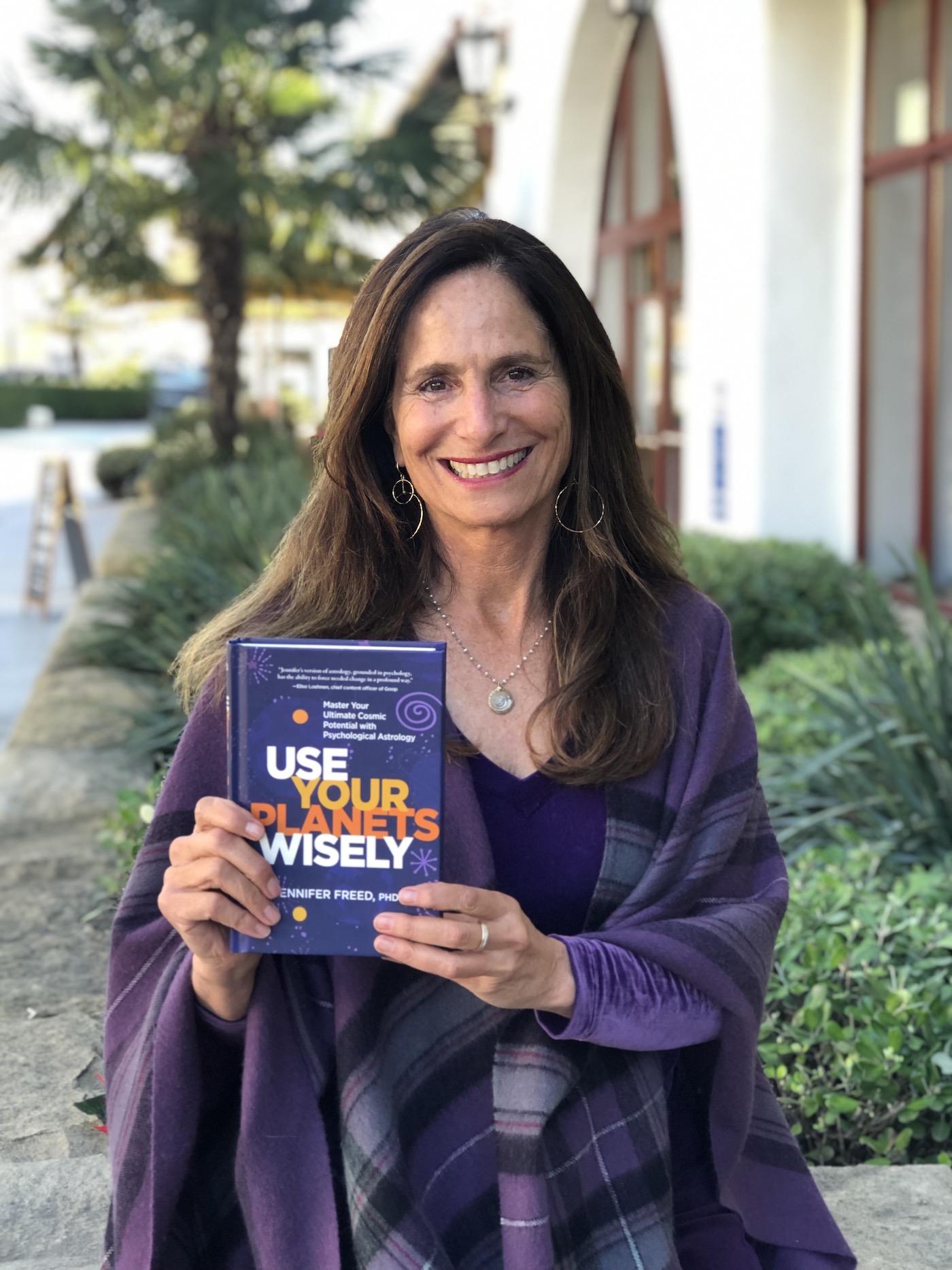 Montecito resident Dr. Jennifer Freed has released her 9th book, titled Use Your Planets Wisely: Master Your Ultimate Cosmic Potential with Psychological Astrology. The book, which is available locally and online, is the culmination of over 30 years of Dr. Freed's work, in which she teaches how a person's astrology can set the tone for how they function in relationships and within their community.
"This book and method turns astrology into a way to understand yourself in a greater capacity, and understand what gifts you have to share with your community," Dr. Freed said during a recent interview, adding that the idea for the book came from a student and colleague who asked Freed to publish her teachings in order to benefit more people. "This book will never be outdated, and it takes you step-by-step through the process of up-scaling your life," she said.
In Use Your Planets Wisely, Dr. Freed introduces readers to psychological astrology as a way to dive deep into understanding oneself and others in a profound and life-changing way. The book gives instructions on how readers can obtain their birth chart, determining all of their planetary placements and rising signs. The book is then organized by planet, and describes the three stages of psychological and cosmic development: primitive, adaptive, and evolving. There are also exercises on how to reach one's highest potential. By using this information, according to Freed, readers can expand their self-knowledge significantly. "The knowledge in this book will give you a far more complete picture of your psychological and emotional blueprint," she said.
In addition to her work locally as the co-founder and director of AHA!, Dr. Freed is a nationally recognized expert, author, speaker, and consultant on a variety of subjects including parenting, bullying, and parent/child relationships, and more. She is also an internationally certified Psychological Astrologer and has consulted thousands of clients in Montecito, Santa Barbara, and across the world. She is a regular contributor to lifestyle brand Goop and the go-to astrologer for goop's health summits; later this week she is featured on the goop podcast discussing her new book.
Dr. Freed will sign her new book at The Shopkeepers in the Funk Zone on Sunday, January 12, at 5 pm. Freed will also begin writing a column in Montecito Journal beginning in March. The column, called Astrology Grounded in Psychology, will touch on many of the topics from her book. For more information, visit www.jenniferfreed.com.
You might also be interested in...