First Thursday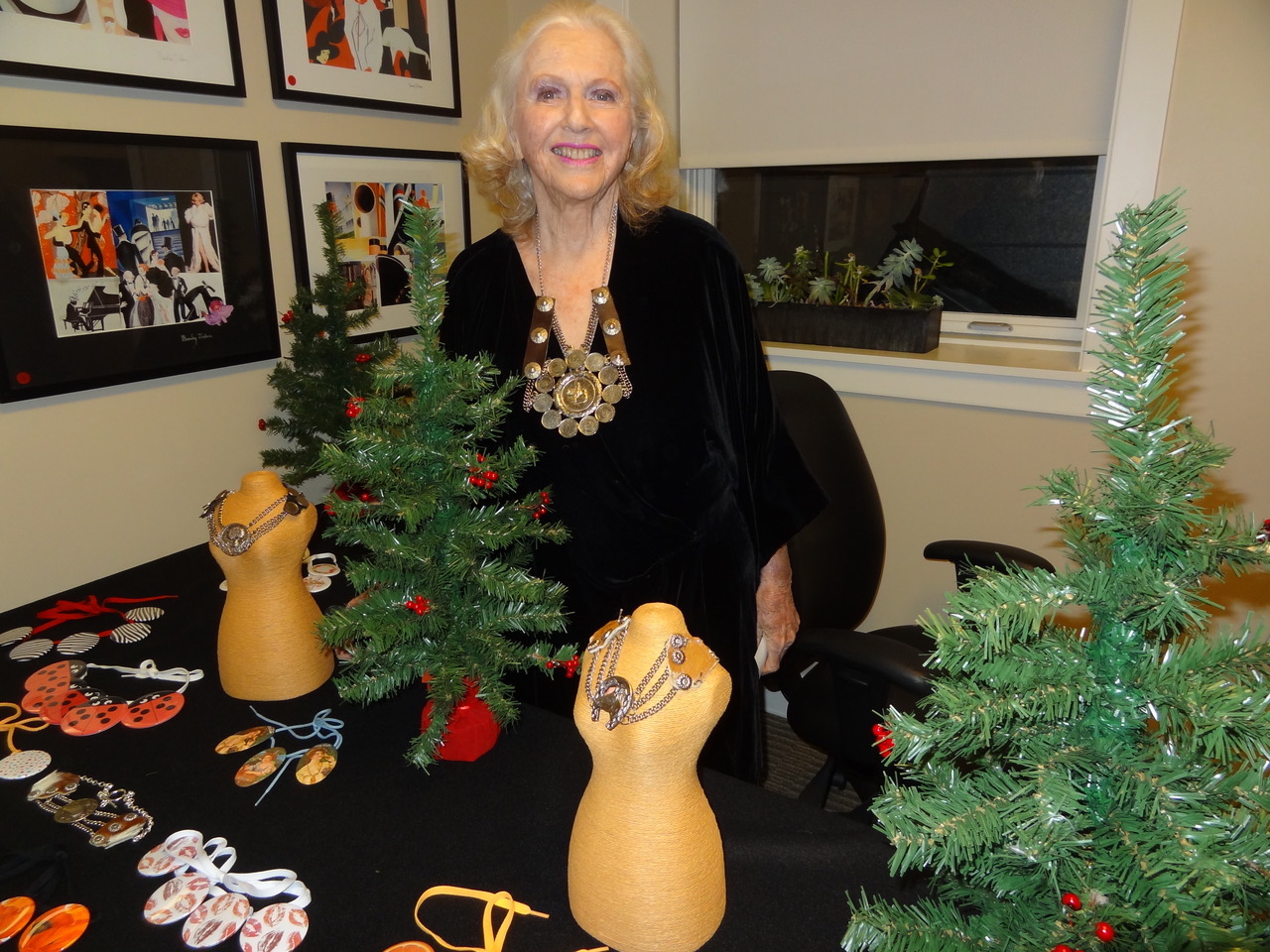 It was First Thursday and Christmas month. No wonder there were so many people strolling State Street. I began at the big G, the Granada Theatre, with an unusual art exhibit on the fifth floor hosted by Raymond James Associates Management Company. Their invitation touted beautiful views, art, food, and people. The elevator coming up and going down was filled to the brim with art fans as were the offices. The five featured artists were Rosemarie Gebhart, Beverley Jackson, Kara Crisp, Susan Tibbles,and Tony Askew. To add to the joy of the season, guests brought a toy for the Toys for Tots Box.
After a brief chat with Beverley I headed across the street to 1129 State Street. Lotusland had taken over the courtyard for a unique exhibition and sale from artist Colette Cosentino, work that she did for Lotusland. It was a mural that surrounded the Japanese Garden during its renovation. The Garden is now finished and the panels are available for purchase. They average about $3,000 a piece. According to PR guy Bob Craig after this event any remaining art may be viewed and purchased at Lotusland.org/murals. All sales benefit Lotusland.
Special thanks go to Armada Wine & Beer Merchant and Draughtsmen Aleworks and to Buena Onda for their delicious empanadas.
You might also be interested in...