Amazing Gracie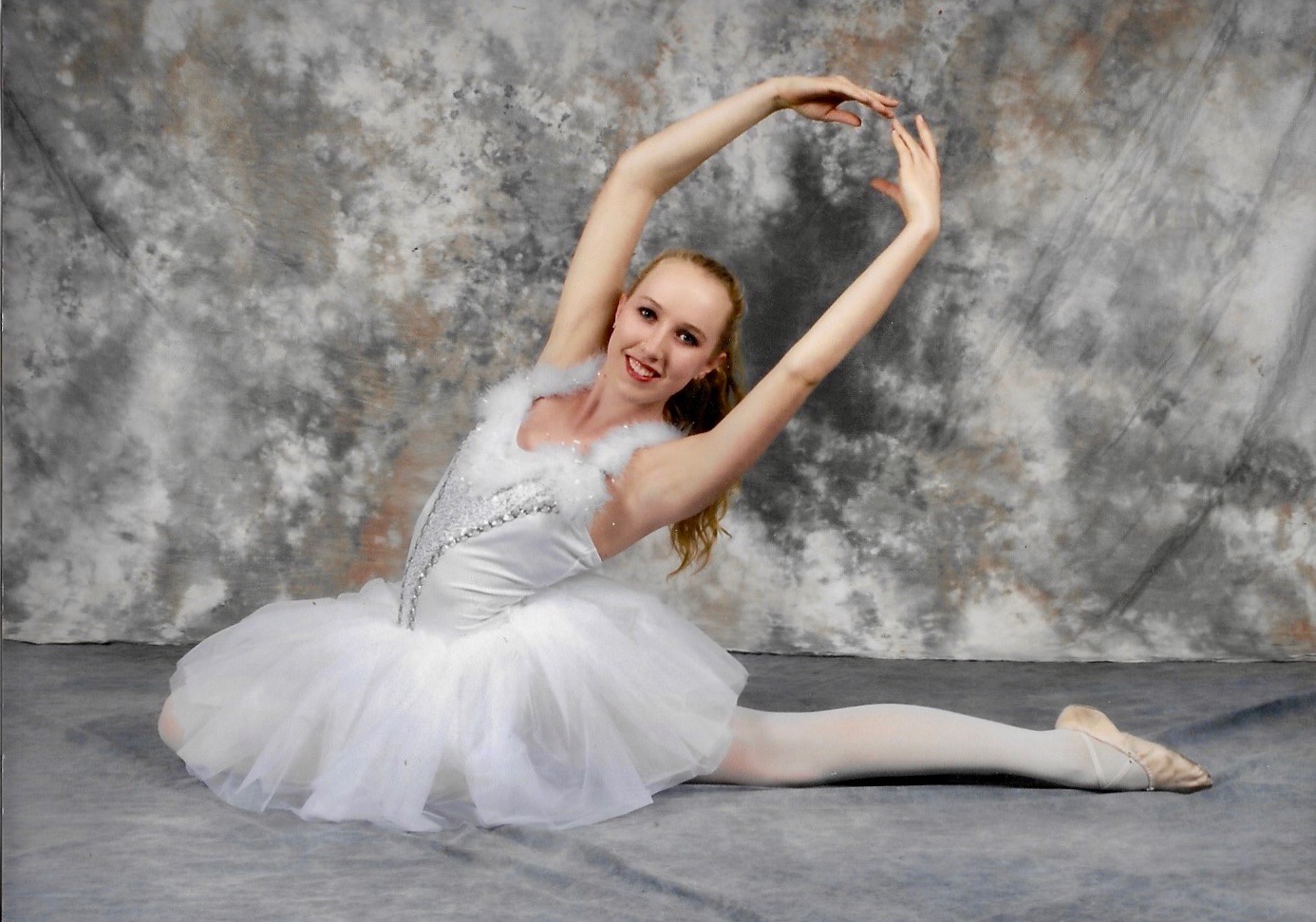 Just over five years ago, Grace Fisher was a normal, healthy, happy, and extremely active high school teenager who was proficient at three musical instruments and eagerly anticipating attending the prestigious Berklee School of Music in Boston the following fall. Then, out of nowhere, tragedy struck at her 17th birthday party when she suddenly developed a severe pain in her spine. By the time she got to the hospital a few minutes later, she couldn't walk and, later, she was diagnosed with Acute Flaccid Myelitis (AFM), an extremely rare – Fisher was just the 101st case – polio-like disease that appears without apparent cause and has no cure.
Suddenly, the peppy young adult who had played Martha Cratchit in a production of A Christmas Carol at the Granada on her 11th birthday, danced as a pixie for the Historical Museum Christmas Party at 14, and was singing and playing guitar for the firefighters Christmas party the night before she got sick, was confined to immobility in a hospital bed. The once fiercely independent teenager who was, in her own words from a blog post, "becoming the captain of my own ship," was unable to move any part of her body below her neck.
Over time, Fisher has been able to leave the hospital and now spends her waking hours in a wheelchair, and is able to speak and eat solid food. But it's only through the use of a mouth stick that she's able to navigate.
But the Grace Fisher story isn't a tragedy. Instead, the now 22-year-old Gracie – which is what everybody calls her – has not only accepted her circumstances but adapted her aptitude to the circumstance of her continued paralysis. She uses the mouth stick to not only turn her wheelchair, but also compose music on a keyboard with special software programs, and also create artwork. The 22-year-old is now a junior at UCSB, majoring in Music Composition, and has composed significant pieces of orchestral music that have been performed at her alma mater of Santa Barbara High School in benefits for her Grace Fisher Foundation, which supports others who have been stricken by AFM.
Grief has transformed into gratitude and tragedy turned into opportunity simply through the power of her determination and upbeat personality – with significant assistance from family, of course. It's the kind of tale that can bring a jaded journalist to tears – especially being in her presence, which can only be described as, yes, graceful.
"I've always been inherently happy," Gracie explained when we talked at her family home last weekend. "I can't be mad – no one caused this. It was just this unexplainable thing that happened… I used my body in so many ways and was so physically active (before). Now the biggest thing that's been enhanced is the ability to sit still and work on art or music. My ability to use time in a different manner."
Fisher's transformational story comes to the big screen next week, as the one-hour documentary Amazing Grace, directed by Emmy Award-winner Lynn Montgomery in her first theatrical film, has its world premiere during the 35th annual Santa Barbara International Film Festival.
Montgomery is an old family friend – her daughter Hannah is a close friend who was actually at Grace's party when she got sick – and her relationship with the Fishers makes Amazing Grace a wonderful balance of inspiring documentary and family film, the latter largely because of access.
"Making the movie was very organic. They are an open book, very transparent," said Montgomery, who shot some scenes in the Fisher home with her iPhone. "They wanted the whole story to be told in all its different layers. There was never any time they said, I don't want you to film this."
Still, the film doesn't focus on the tragic circumstances, save for a few moments of watching Grace's trach tube get changed, instead focusing on Fisher's accomplishments, including a visit from the Montecito-raised, Oscar-winning film composer Justin Hurwitz, who marveled at Grace's compositional skill, and a climaxing performance of Fisher's "Waltz of the Waves" at SBHS in December 2018.
"We wanted it to celebrate Gracie's journey, serve as a story of triumph, and offer hope and encouragement," Montgomery explained. "We want people to ask themselves, 'What do I want to have a better attitude about?' 'Who do I want to bring joy to today?' Gracie's current journey is what's inspirational."
As for Fisher herself, who starred in innumerable home movies – scenes of her playing her guitar, dancing and larking about with her family and friends are shown in the film – as well as on local stages, making the documentary was an exciting adventure.
"I always loved theater and being on stage and performing," she said. "You never want something bad to happen to you and have to showcase your life out of a place of loss, but it came at a time when I already accepted everything and felt I was in a good place. And I wanted to prove to myself that I could do it."
Then, Fisher came out with one more line that left a lump in the throat.
"I wish I had more negative things to say because it might make for a better story. But this is just how it is."
(Amazing Grace has its world premiere at 7 pm on Thursday, January 16, at the Lobero Theatre, and a second screening at 1:20 pm on Friday, January 17, at the Fiesta Five theater. Grace and her family along with Montgomery and other filmmakers will be on hand for a Q&A following the screenings.)
You might also be interested in...