Tuning In on Tunstall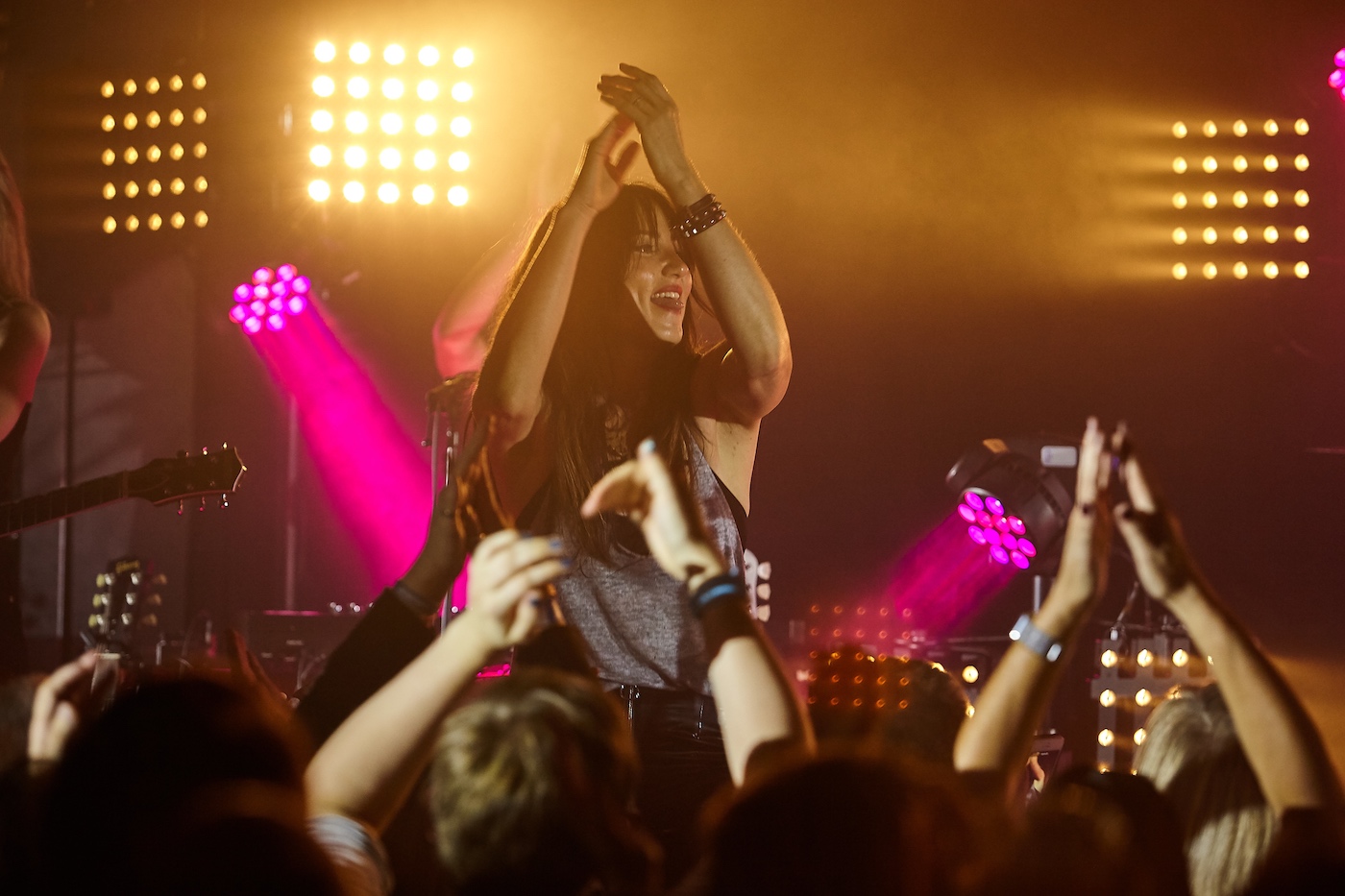 Scottish singer-songwriter KT Tunstall scored with her first album back in 2004, which earned her a Grammy nomination for Best Female Pop Vocal Performance and spawned a worldwide hit with "Suddenly I See." But the last half decade has seen a sea change for the already critically acclaimed artist who relocated in 2014 to Venice Beach and followed a period of soul-searching with the first two entries in a trilogy of themed albums. Tunstall, who makes her Santa Barbara debut at the Lobero on January 8 (with special guest Charlie Mars opening), talked about the records and more via email earlier this week.
Q. Can we start by going back to your first album, Eye to the Telescope? Does that music, which has been a big seller over the years, recently registering five million in sales, still resonate with you today?
A. Once an album is finished, I tend to really start focusing on the next set of songs that I'm going to write and record, and I have to say I don't think about the material that much after it's recorded. I definitely find that sometimes when I'm playing those older songs, I realize that their themes and content sometimes relate to my life now in totally different ways, which is interesting. The resonation they have with audiences is still enormously enjoyable.
What was the inspiration behind "Suddenly I See,", and did you ever imagine that it would become such a hit for you, including being featured in the opening scene of Devil Wears Prada, and having Hillary Clinton use it in her 2008 campaign?
The song is entirely about the photograph of Patti Smith on the cover of her album Horses, which was taken by her very good friend and brilliant photographer Robert Mapplethorpe. I'd seen the album cover many times before, but that one time I was looking at it, at about 2 am in my basement flat in London, trying to make it (in music), I was so taken by her gaze. She wasn't trying, she was just being. There's almost a challenge in how self-assured she seems. I really aspired to that state of "being" rather than "trying."
I think the first record I made in California, KIN in 2016, definitely embodies that West Coast feel-good rock 'n' roll vibe.
After you moved to L.A., you began work on a trilogy of albums around the themes of soul, body, and mind. What was the impetus for the project, especially in these days when people rarely buy albums, let alone three themed ones? I'm also curious about the order, starting with soul and ending with mind.
I think it partly is a middle finger to the idea that people don't want to buy and experience albums anymore. I certainly don't feel that way, I don't know anyone who feels that way, and my fans don't seem to feel that way. I also wanted to challenge myself creatively to create something bigger than one album. It can get repetitive going through this cycle of album, promotion, tour, repeat. So it's great to make something with a longer arc. My album KIN was all about the spirit overcoming existential obstacles, and I knew that next I wanted to make a more old school rock 'n' roll record about physicality. I thought that was a really interesting juxtaposition against the previous more soul-based themes on KIN, and the natural conclusion to those two ideas would be to also make a record about the mind, to complete the trinity of human existence! They are all endlessly fascinating subjects. The order was just dictated by what I was wanting to write about at the time.
I've read where you've endeavored to have not only the lyrics but the music itself stick to the parameters of the theme. Seems like a challenge. How do you accomplish that?
It's more about creating a "landscape" for the emotion of the song before the lyrics begin. The idea of music presenting the themes of the album will be most present on the next one, the "mind" album.
What can we expect from that album?
I'm really interested in mirroring the way the brain learns with the music. Patterns, repetition, slow and sometimes nearly imperceptible changes over time that lead to your thinking ending up somewhere new.
I have most of the material written for it already, and I'm really excited to get my teeth into recording it. I'd like to get more experimental with rhythm on this album.
Why did you tour last year with an all-female band? I'm also curious because I read where you played the HearHer Festival back in October, to combat that women are still underrepresented at fests. I remember going to all three Lilith Fair fests back in the 1990s. I guess things haven't changed.
I hadn't toured with an all-female band before and it seemed like high time to do so. I want to see more female musicians on stage as it's definitely not an equal gender split right now, so as an employer I want to be part of the solution to that. The gender bias is still very unhealthy with only 20% of artists in the UK festival circuit being female… so it's going to take putting on pressure to see any real change.
This time you'll be playing solo, which is something you do frequently. How does that compare to having a band?
It's definitely different, I end up talking to the crowd more than I would with a band which can be really fun. I'm not able to replicate the complexity that I've crafted on my records, but people seem to really enjoy a more stripped back performance. Also, my loop pedal and gadgets create the same kind of vibe as a full band, so I can still whip up a good party vibe even when it's a solo show!
You might also be interested in...