'Witch' Way to Go?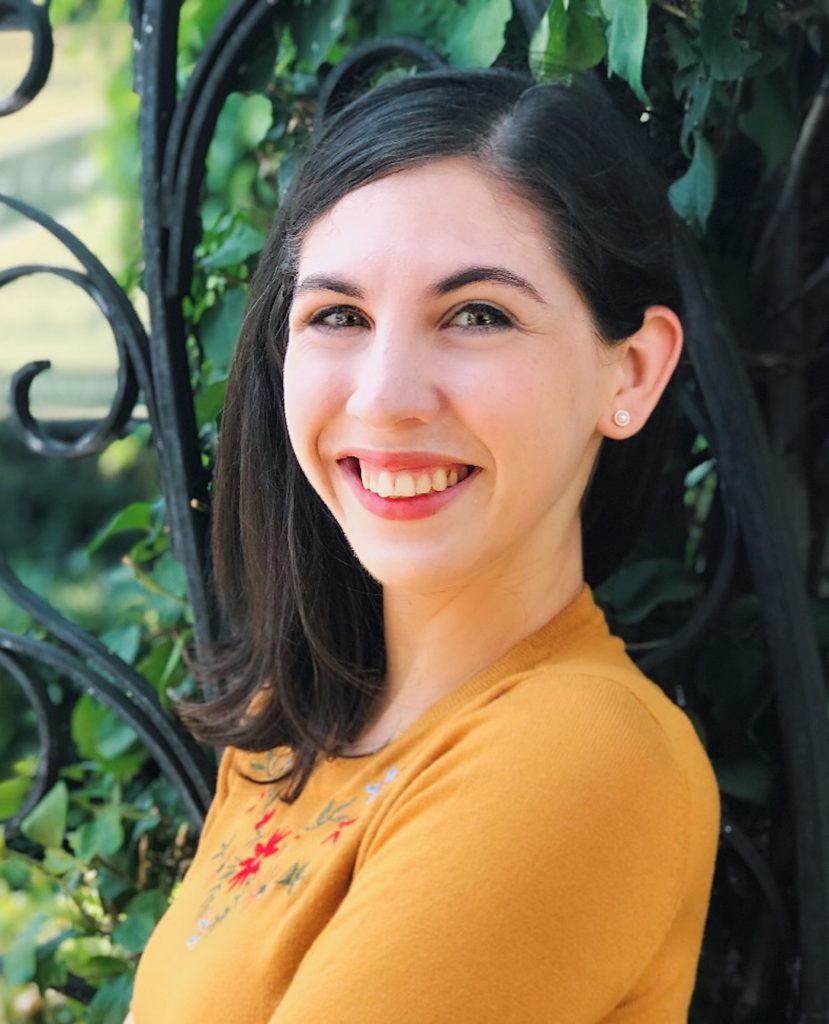 Emma Steinkellner was three years old when the first Harry Potter novel came out in America, and 13 when the original series came to a close. So maybe it's no surprise that the subject of the first graphic novel she wrote and illustrated on her own is 13-year-old Moth Hush, who has just discovered that her family is at the center of her hometown's centuries-old history of witch drama.
"I loved Harry Potter as a kid," Steinkellner recalled the other day. "I read all the books and went to all the midnight premieres of the movies. It was always around, anyway. I would have picked it up by cultural osmosis. But I was actually even more into Wicked."
Creating characters and situations is nothing new for Steinkellner, who is a member of perhaps Montecito's most thoroughly creative via words and pictures family. Her mom and dad are Cheri and Bill Steinkellner, who served as longtime award-winning writers and producers of the sitcom Cheers that remains one of the best-loved shows in TV history. The family moved to Montecito in 1997 a few years after the show wrapped, and Bill and Cheri continued to work in TV, writing for theater and more as well as teaching at local Santa Barbara colleges. Emma's older sister Kit is a playwright and screenwriter with a number of other writing credits, including the 2018 Facebook Watch series Sorry for Your Loss and the award-winning young adult-oriented comic Quince, which Emma illustrated. Brother Teddy also plies the YA field – his 2013 first novel, Trash Can Days: A Middle School Saga, takes its title from an incident from his days in junior high.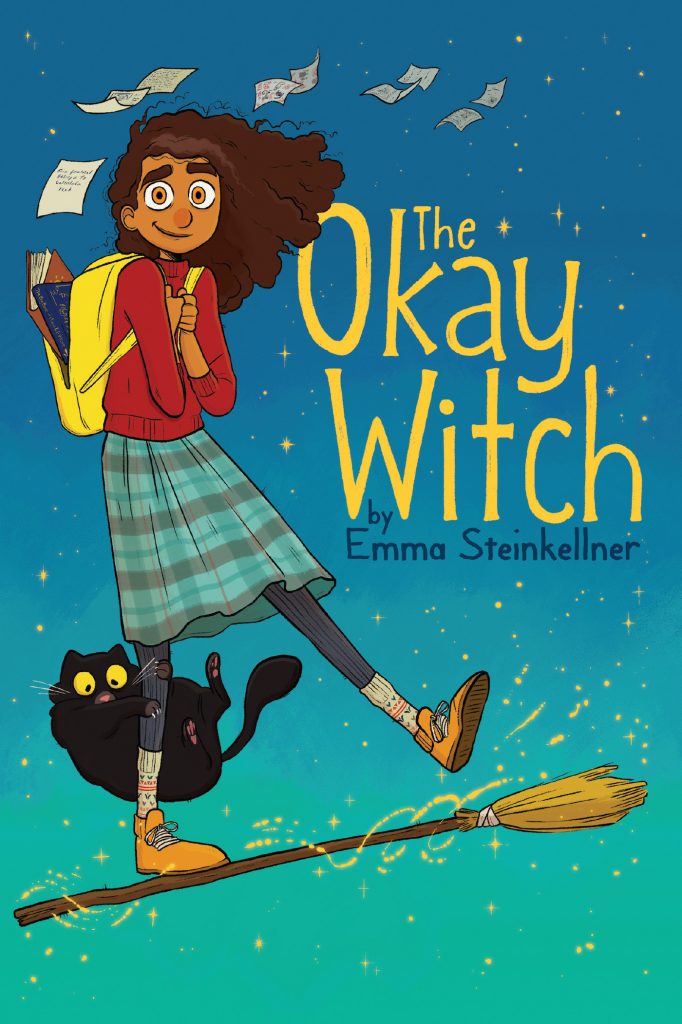 There's nothing so nakedly autobiographical in The Okay Witch, which was published by a Simon and Schuster imprint in September. But writing for youngsters is a calling for Emma, who graduated from Stanford University's department of Feminist, Gender, and Sexuality Studies where her thesis was a science fiction sex ed graphic novel for adolescent readers called "It Gets Weird" that she created, wrote and illustrated. Witches seemed an appropriate entry point.
"It's not like I think about Harry Potter all the time now," she said. "But when I was 12 or 13, I was really into witches and magic. It was a moment in my life where the idea of having magic powers seemed really cool. There are so many avenues to explore. The idea of what would you do if magic were a part of your life: What would be fulfilled? What are the dangers?"
Those are the themes that permeate The Okay Witch, as Moth has to grapple with powers that first show up when she responds to eighth-grade bullies trying to ruin her Halloween. Her adventure spans centuries, generations, and even worlds, but also probes basic family problems and issues of self-identity any young teen would face.
Critics and colleagues have posted glowing reviews for the book, with The New York Times praising Okay Witch's "delicate but bouncy visual style that is sure to delight readers who love to pore over facial expressions and body language" while Chad Sell, creator of Cardboard Kingdom, enthused about the book as "a layered exploration of family and history that springs to life in lively, expressive art."
Steinkellner, who now lives in L.A., will share and sign copies of The Okay Witch at Chaucer's Books back home in Santa Barbara on Tuesday, November 26. She talked about the tale and more over the phone.
Q. Why are you drawn to something as analog as comics and graphic novels in a digital world when everyone has an iPhone? Is it the tactile part of putting hand to paper?
A. I was always drawing and making up comics as a kid. Whenever I thought about a story, I wanted to draw the characters so I could have what they looked like in my mind. But I was also a theater kid, and making comics lets me play a lot of the roles of a theatrical crew. I'm writing of course. I'm directing by making the decisions of what will be shown in each panel and how everything is placed. I'm acting because I decide how the character expresses themselves or gesticulate. I'm set directing, costuming, so I get to have a hand in all of it. It's not on a stage in front of people and I know the audience can't hear anything, but it still ticks all of those boxes for me. I hope that doesn't sound like too much of a God complex. But it's what draws me to comics. Thinking in all those directions really gets my creative juices flowing.
The Okay Witch is about witches, of course, but it's also a coming-of-age story. How do you make that work?
Moth has never thought she was anything special but also always felt a little bit out of place in this very proud historic and traditional town in New England. She finds out through a very embarrassing magic incident that she's a witch and also comes from a grand history of magic in her family. Her mom rejected magic and witchcraft and didn't want her daughter to be any part of it. But Moth can't stay away. She wants to know everything about being a witch, the history, the conflict and everything else.
Part of what attracted me is that usually stories about witches are young teenagers. There's a contrast between being endowed with supernatural and these larger than life powers while also feeling smaller than you ever have in your life so far. Moth grapples with coming to terms with who she is and is going to be, which is a universal story.
How do you resolve the timeless question of good witch/bad witch explored throughout history since The Wizard of Oz?
It's about how you morally use your magic [in that] Moth struggles with the classic situation of trying to convince people that not all witches are evil. She has to combat the propaganda campaign the town runs. But it's also are you good at being a witch, which Moth also tangles with. The book ends with her feeling hopeful about where she can go and what she can do with her magic. But not with the idea that she's the chosen one. I felt passionate about sending that message to kids. Sometimes you're not the best. But it doesn't mean you're bad.
How does a graphic novel work at a reading?
I was struggling with how to do that with a comic in a way people could get a little visual stimulation. So I'm bringing along some puppet friends for a short reading. Then I'll answer questions if people have them, and sign the books if people want.
Family Songfest for Thanksgiving Eve
Some families are wary about Thanksgiving, dreading the traditional feast as a minefield to navigate to avoid dredging up old family fights and surrendering to squabbles.
Then there's the Hansens.
Bob and Gail Hansen are the co-owners of SOhO, the downtown restaurant and music club that has hosted live shows virtually every night of the year going on a quarter-century, ever since they bought the place when the large restaurant chain where Bob was a VP decided to relocate from Santa Barbara to Orange County. It's been a family affair ever since – with not only the parents – Bob in the business office but sometimes in the kitchen, Gail serving on and off again and chief booker – but each of their four children having worked at SOhO in one capacity or another over the years.
Eight years ago, the Hansen kids became a band to support their youngest brother Zack when he had cancer (from which he's since recovered). They played at his benefit concert at the club along with Alan Parsons, Glen Phillips, and many others. The following Thanksgiving Eve they did it again, but this time for fun.
Mostly.
"I think what happened was my mom figured out that no matter which band she booked nobody was going to show up the night before Thanksgiving," recalled Rob. "She threw up her hands and said, 'I'm just going to put my children on the stage and invite all my friends.'"
That first year was a few members of the family getting together for dinner at the club, and jamming on a few songs. But then the core group grew as the family did. Now the annual Hansen Family and Friends Songfest features all four grown children – rhythm guitarist Rob, now VP of sales for Global Power Supply; singer Michelle, a Santa Barbara naturopath physician; bassist Tyler, a local architect; and Zack, who still serves as SOhO's bar manager – along with Rob's wife Judy Jones, Michelle's husband Eric Cardenas, Tyler's girlfriend Kelly White, and drummer Marco Andrade, a mentor to Rob and Michelle since their days at Santa Barbara Middle School.
Cousin Audrey Kittock also usually lends her voice to a few songs while well-known jazz-rock guitarist Dan Zimmerman, Gail's brother-in-law, almost always sits in.
After a few solo songs to open up the dinner show, the group and guests plays lots of classic rock, a punk song here and there, maybe some hard rock like a track or two from Pink Floyd or Velvet Revolver, even alternative grunge rock and heady art rock from Radiohead.
"My dad introduces us and speaks between the sets about the historical aspects of SOhO," Rob said. "But it's the best free show you'll see at SOhO the whole year." The joke – the club almost always has some sort of cover charge for the name brand talent that passes through – also undersells the fun and feelings of connection that take place every year.
"It's turned into one of those things where my parents just invite people who have been our friends or friends of SOhO to come be part of the family for the day," Rob said. "We invite friends and guests who are talented to jump up and play."
In past years, that's included such distinguished guests as Kenny Loggins' singer-songwriter offspring and Glen Phillips, who plays solo shows at the club a couple of times a year and joined his daughter on stage for a few songs last year.
"But we have no way of knowing who's going to show up," Rob cautioned. "It's just a fun show."
Meanwhile, there's one family member we know we won't see on stage.
"Heck no! I'm not singing," said Gail, the Hansen matriarch. "I just watch my family up there."
Can't argue with that. Maybe there's something to the old saying that the family who plays together stays together.
(The Hansen Family and Friends Songfest takes place at 6 pm on Wednesday, November 27. Admission is free. Call 805-962-7776 ext. 6 for reservations.)
You might also be interested in...