Exhibition Explores 'Belly of the Whale'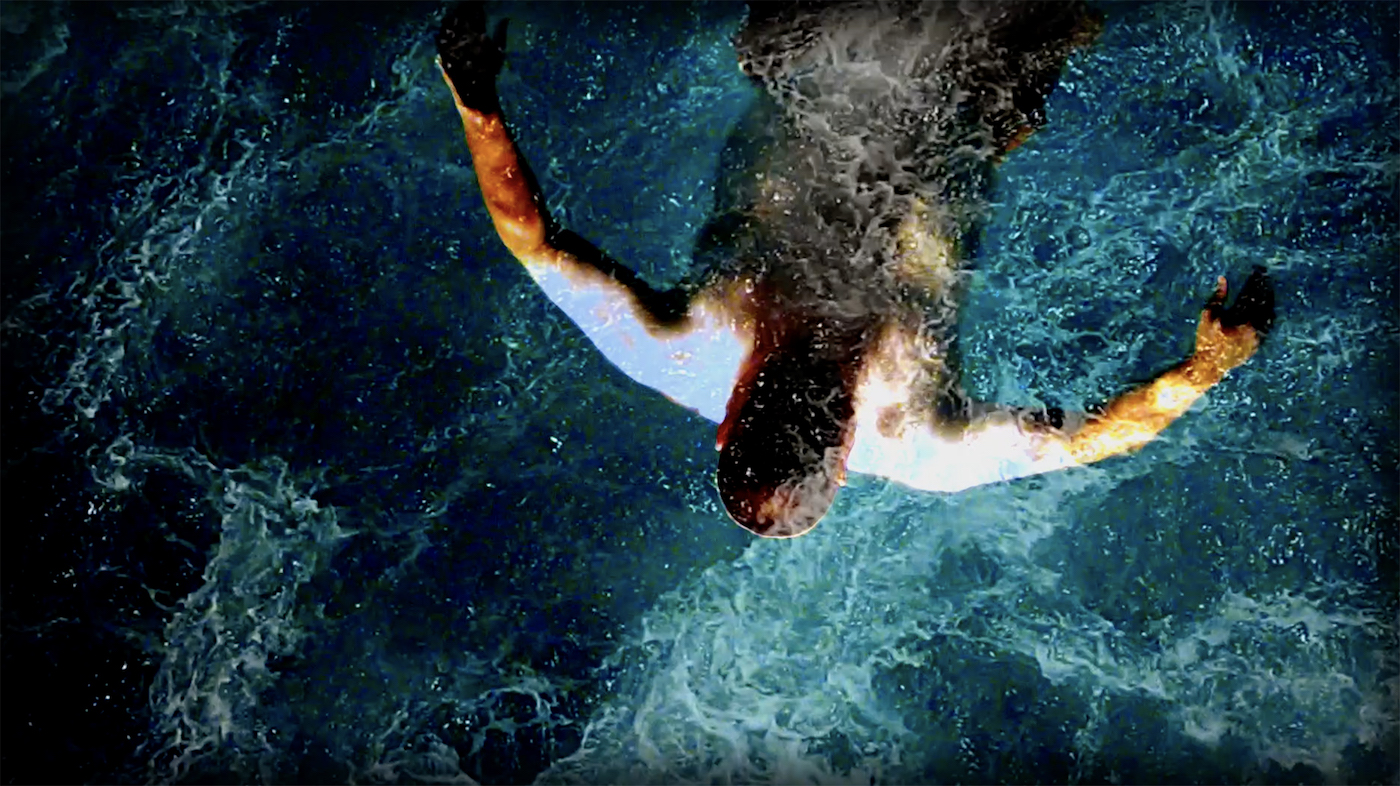 Kent Anderson Butler, a Los Angeles-based video and performance artist, presents an exhibition November 21-January 18 at the Westmont Ridley-Tree Museum. An opening reception and lecture for "From the Belly of the Whale: Kent Anderson Butler" will be January 9 from 4-6 pm at the museum.
"The exhibition explores the current contemporary cultural climate through the use of symbolism and metaphor as seen in Herman Melville's Moby Dick and in the biblical story of 'Jonah and the Whale.'" says Judy L. Larson, R. Anthony Askew professor of art history and museum director. "These narratives serve as reflections of the tension, turmoil, grace and hope, which guide us as individuals and communities through life's journeys."
In 2013, the museum featured Anderson Butler's unforgettable "Submergence," a black-and-white video exhibition of Anderson Butler's head and naked chest that sink below a surface of milk while the artist holds his breath.
Anderson Butler, a graduate of Biola University, earned an MFA in visual art and creative photography from California State University, Fullerton.
Downstairs, the museum will feature "The Flat File Show," an exhibition that highlights donated and consigned art from local artists and collectors that will be sold as a museum fundraiser.
The museum is open Monday through Friday from 10 am to 4 pm and Saturdays from 11 am to 5 pm. It is closed Sundays and college holidays. For more information, please visit westmont.edu/museum or contact the museum at (805) 565-6162.
String Theory
The String Chamber Concert, featuring Westmont's top string musicians under the direction of Han So Kim, is Friday, November 22, at 7 pm in Westmont's Deane Chapel on lower campus. The free performance will highlight works by Brahms and Arensky.
You might also be interested in...