Top-10 Soccer Teams Host Senior Days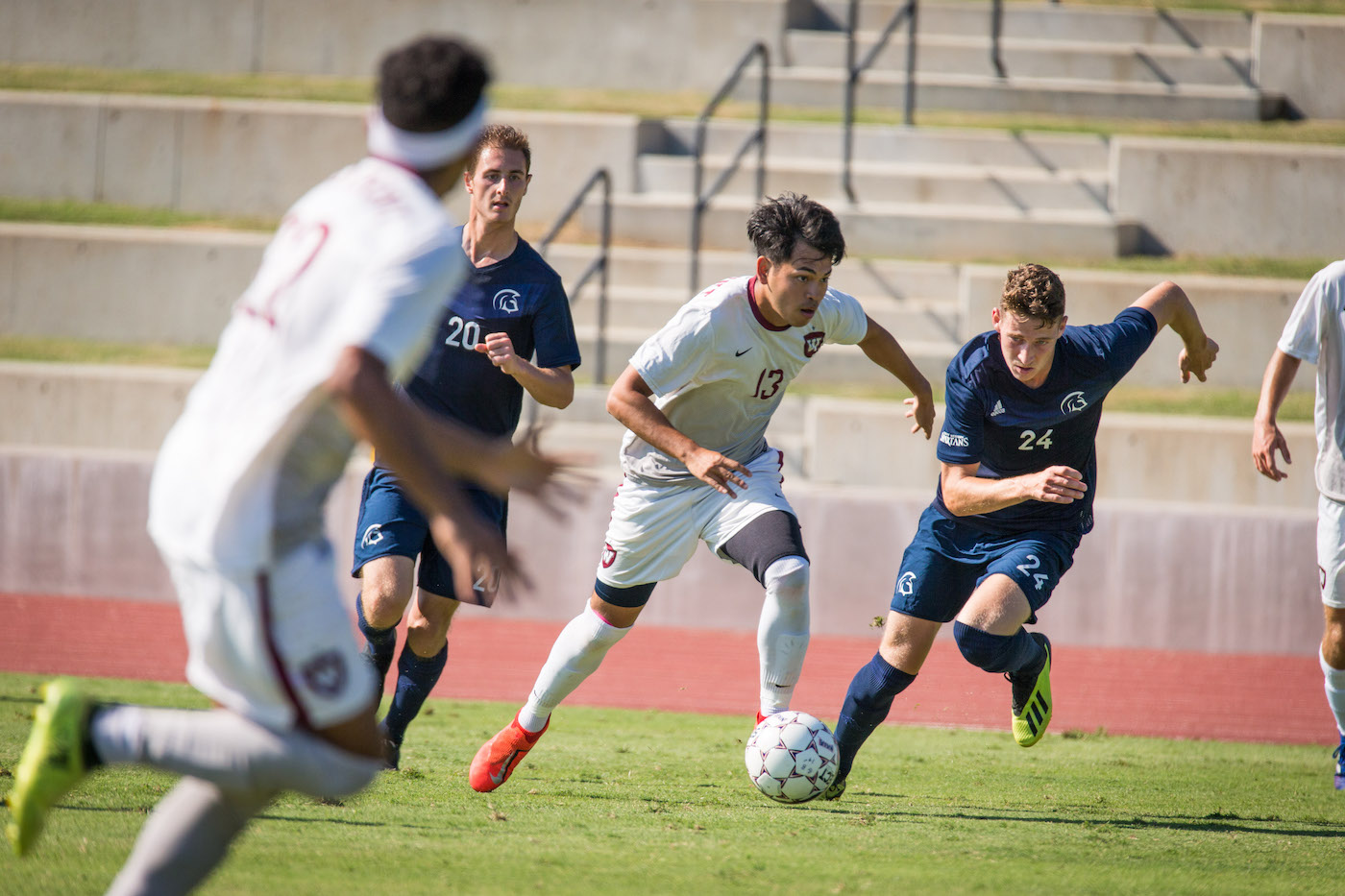 No. 4 Westmont men's soccer, which has been unbeaten in its last six games, celebrates its seniors, including co-captains Edward "Lalo" Delgado and Tim Heiduk, prior to the match against Arizona Christian on Saturday, November 2, at noon on Thorrington Field. Other seniors include Christian Webb, Francisco "Panchito" Castro, Lucky Puengrod, Gabriel McEwen, and Sean Nakaoka. The Warriors (11-1-1, 5-0-1 GSAC), who have held their opponents scoreless in eight games this season, battle Ottawa Arizona on Thursday, October 31, at 3:15 pm.
No. 9 Westmont women's soccer (11-2-1, 5-1 GSAC) hosts final regular-season games against Ottawa Arizona on October 31 at 12:30 pm. and Arizona Christian on November 2 at 2:30 pm. During Senior Day on November 2, the women will honor senior co-captains Kira Nemeth and Maddi Berthoud, as well as Brooke Porter and Katelyn Merrell. The Warriors are locked in a four-way tie for the conference lead, with each team holding a 5-1 record and 15 points.
You might also be interested in...