Generosity of Eye Screening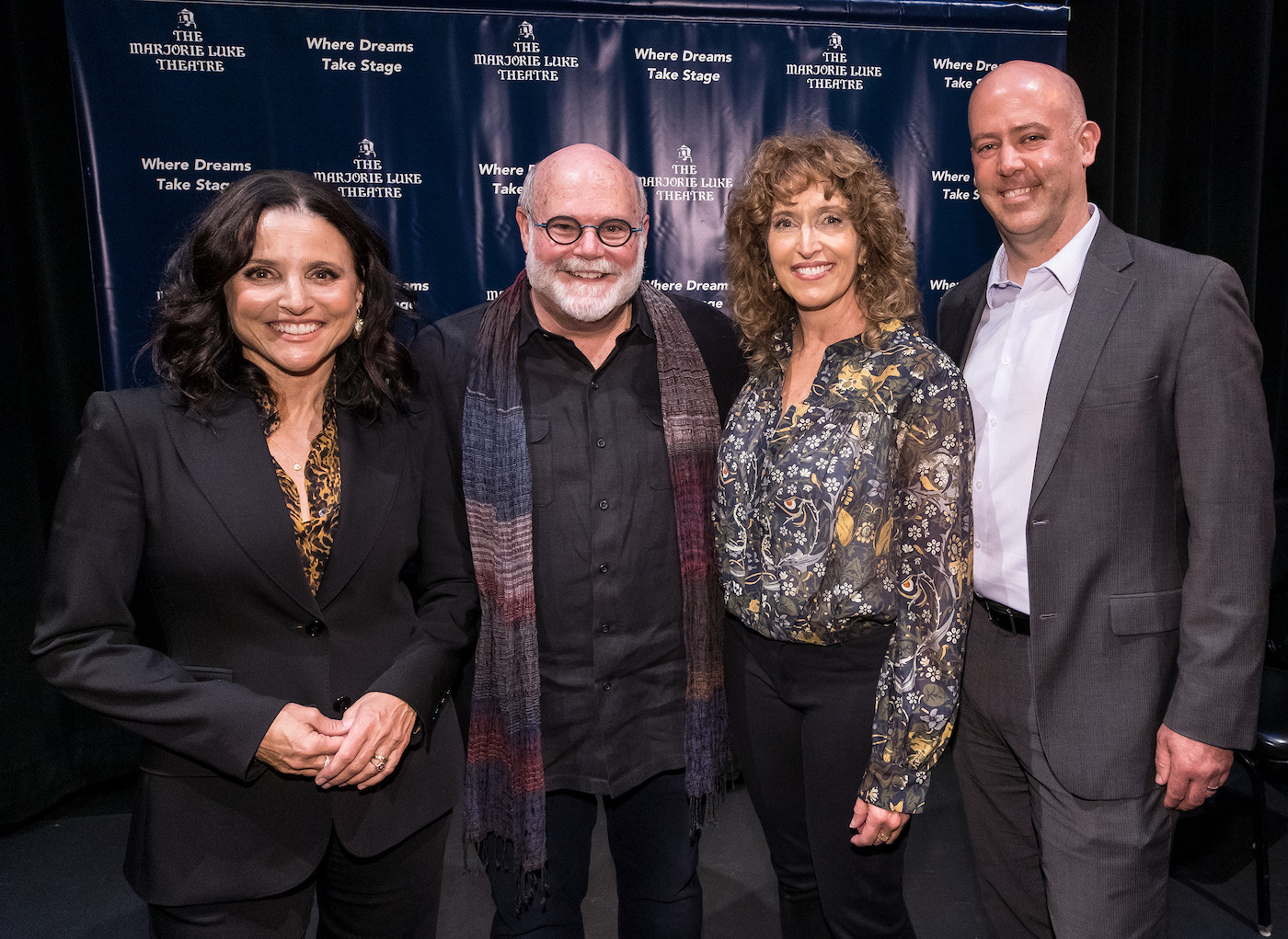 Santa Barbara Junior High's Marjorie Luke Theatre was socially gridlocked when Generosity of Eye, directed by Emmy-winning actress Julia Louis-Dreyfus's husband, Brad Hall, was shown to raise funds for the theater.
The entertaining film, which debuted at the Santa Barbara International Film Festival, focused on Julia's late billionaire father, William, who died three years ago aged 84, having amassed an art collection of more than 3,000 works, which he donated to the Harlem Children's Zone, to help underprivileged African-American youngsters get a proper education.
It featured a number of the artists he collected and touching conversations between father and daughter during interviews.
Afterwards Rod Lathim, who spearheaded the theatre's renovation in 2000, moderated a discussion with the dynamic duo before a VIP reception.
You might also be interested in...