Tasting Redefined: Brave & Maiden Estate Aims to Elevate the Wine Experience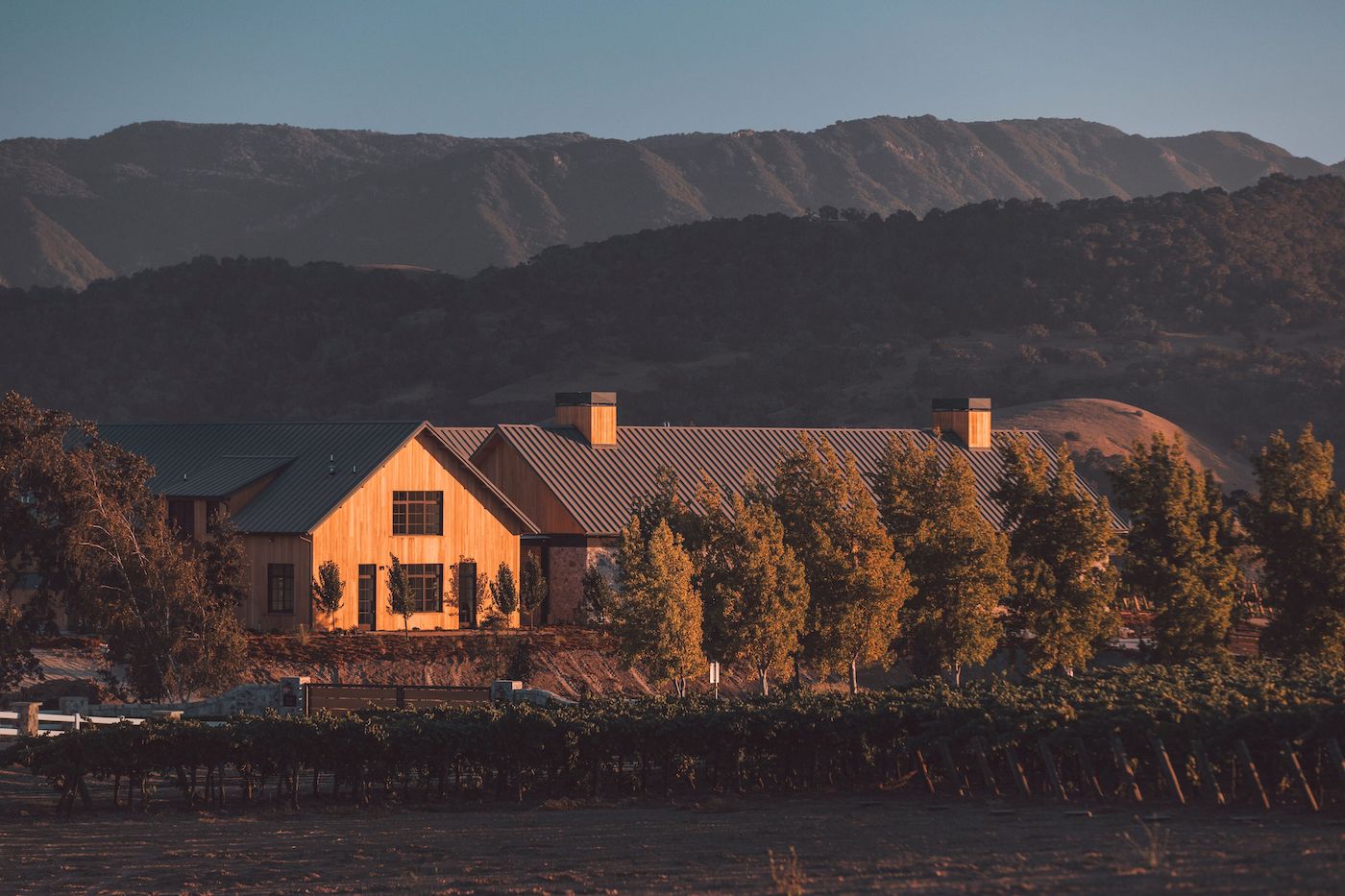 Jason Djang is crystal clear about the Brave & Maiden philosophy.
"We want to change the dynamic of the wine tasting experience," he tells me, as we meander through his 70-acre estate in the heart of the Santa Ynez Valley. He's explaining the one-on-one approach to tasting here, which is by appointment only and unhurried by design.
"It's just a better way to learn about our wines," he adds.
In the year since its opening to the public, the picturesque property has, in fact, become a destination winery for sophisticated and curious consumers on the hunt for special wines showcased in a special way. Unlike the majority of tasting rooms throughout Santa Barbara County and beyond, tasting here is personalized. You have to call for an appointment, and there are three guided experiences to choose from: a one-hour seated tasting of the Brave & Maiden estate-grown wines ($30 per person), a 90-minute tour of the vineyard and winery, plus a tasting of wines ($60/pp), or a two-hour tasting and tour that also includes a gourmet plated lunch ($90/pp).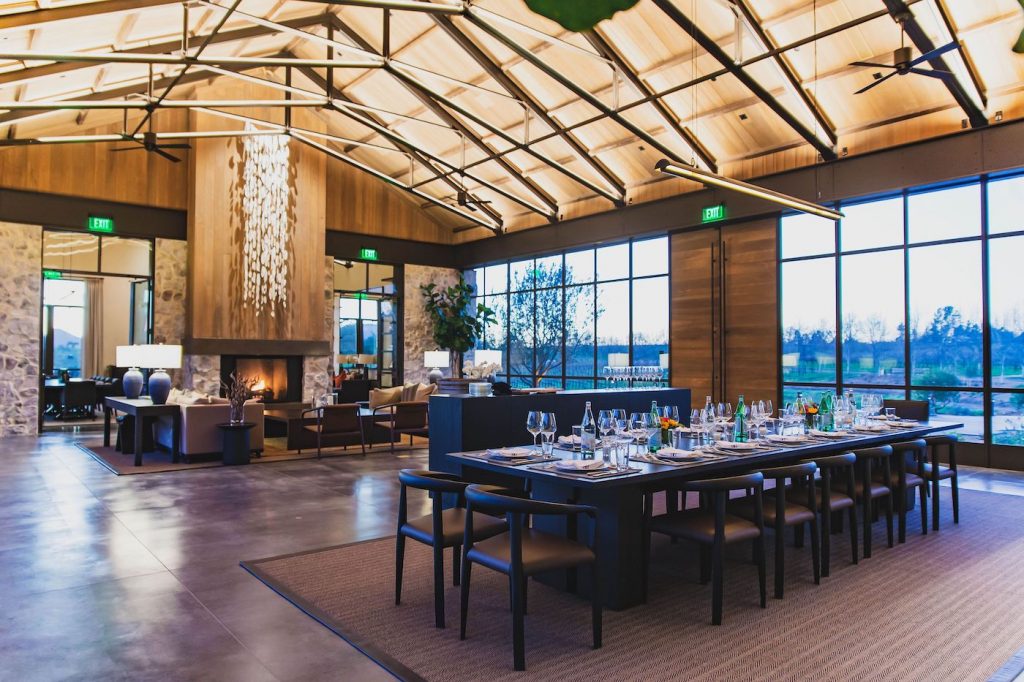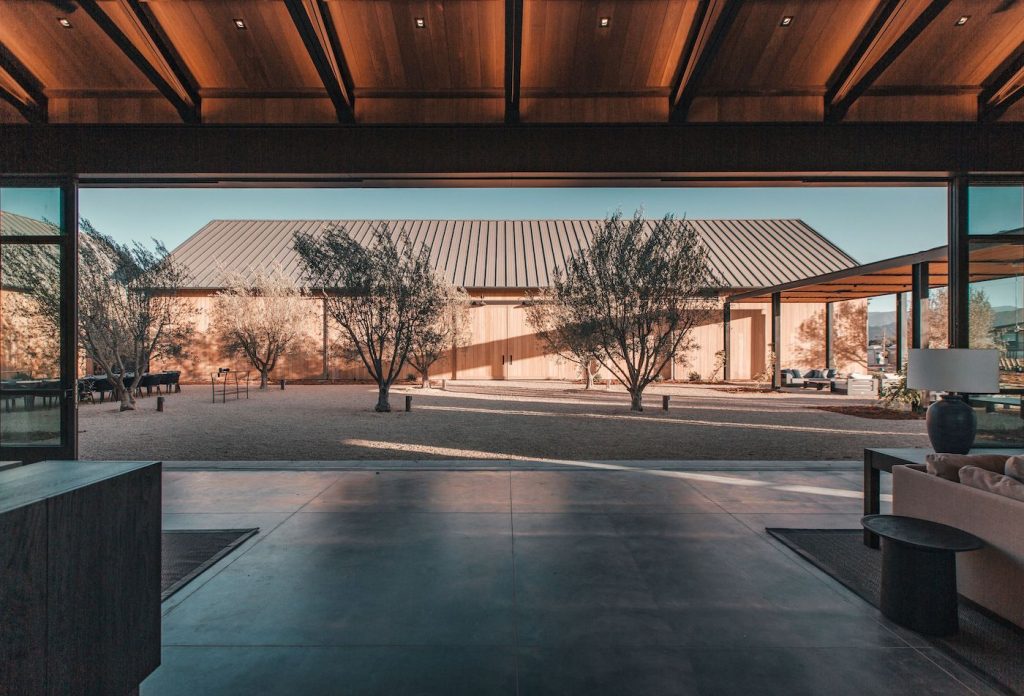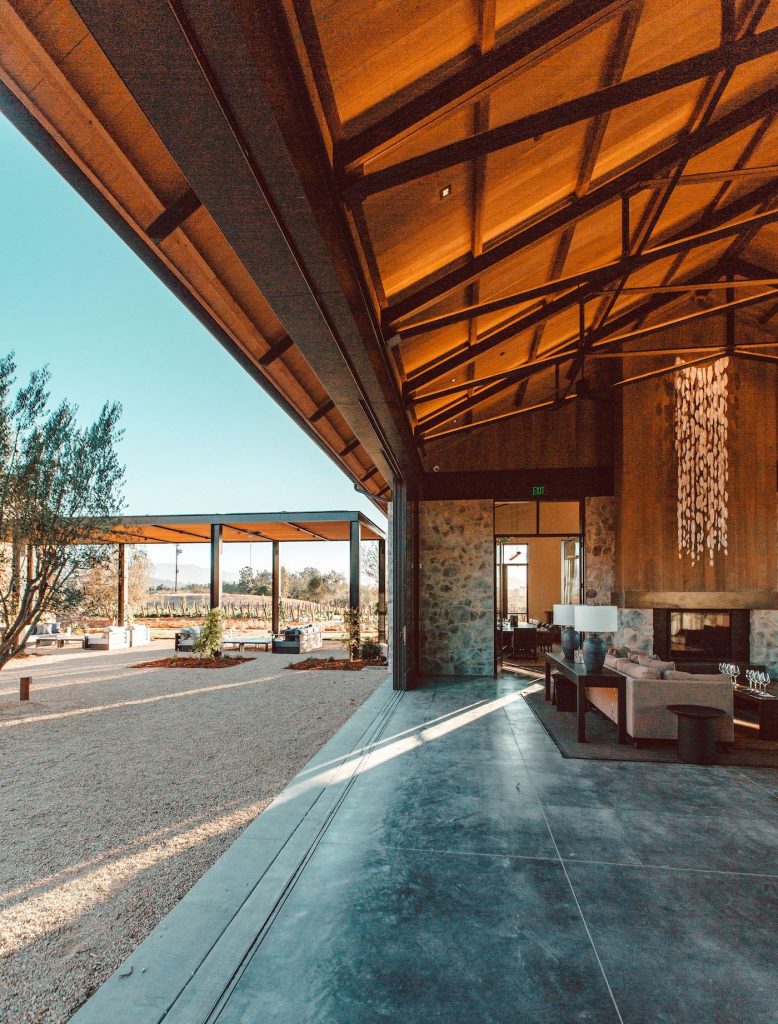 "When you visit, there's no jockeying for position at a bar or need to flag down an attendant to ask a question – you're given our full and complete attention," says Djang.
The sipping and noshing can be done indoors, inside a sleek visitor center that was designed by the architectural firm of Backen, Gillam & Kroeger, the same creative minds behind distinctive spaces like Harlan Estate Winery in Napa, the luxe Esperanza Resort in Los Cabos, and the family of Il Fornaio restaurants across the U.S. It's modern and airy, and full of quiet corners to sip at your own pace. The outdoor courtyard offers intimate spots for tasting, too, along with a taste of that salubrious Valley air and sweeping vineyard views.
There are 46 acres of wine grapes planted here, one-third of them to cabernet sauvignon. "I'm feeling really good about our Bordeaux program," says winemaker Josh Klapper about a program that also includes merlot, cabernet franc, and sauvignon blanc. Syrah grows on the estate, too. Made inside a gorgeous state-of-the-art winemaking facility to the tune of about 5,000 cases a year, the wines by Klapper, who leans on insight from renowned consulting Sonoma winemaker Paul Hobbs, are spectacular. The 2016 Limited Merlot ($65) is layered and bouncy; the 2016 Limited Cabernet Franc ($65) is luscious and wonderfully structured; the 2016 Limited Cabernet Sauvignon ($75) has red and blue fruit flavors and is elegantly textured; the 2016 Limited Syrah ($65) is both dusty and velvety at once; and the 2016 Rule of Thirds ($65), a Rhone blend of grenache, syrah and mourvedre, is dark, supple and delicious.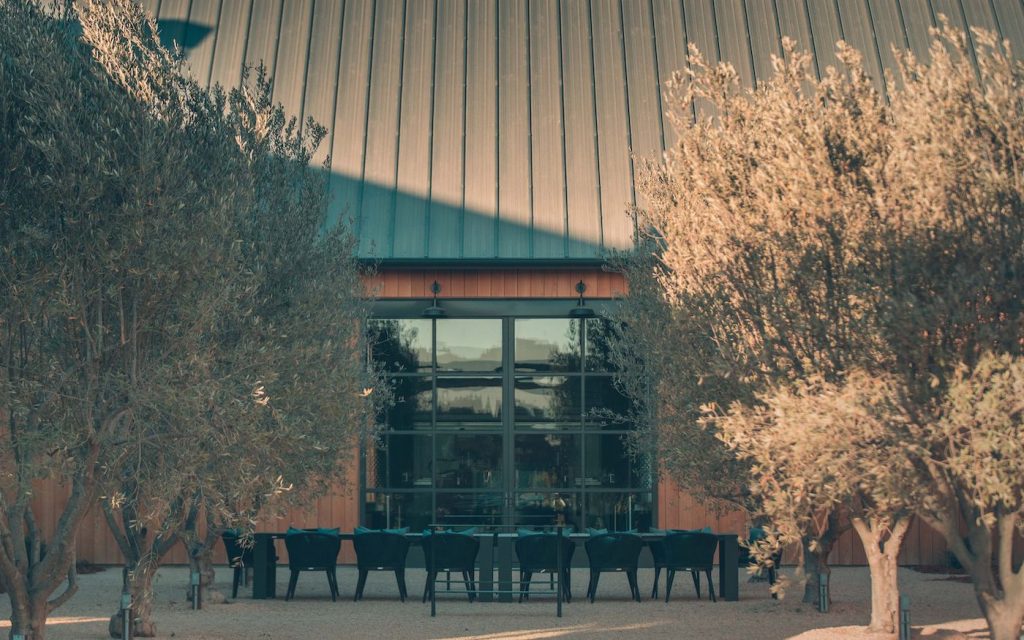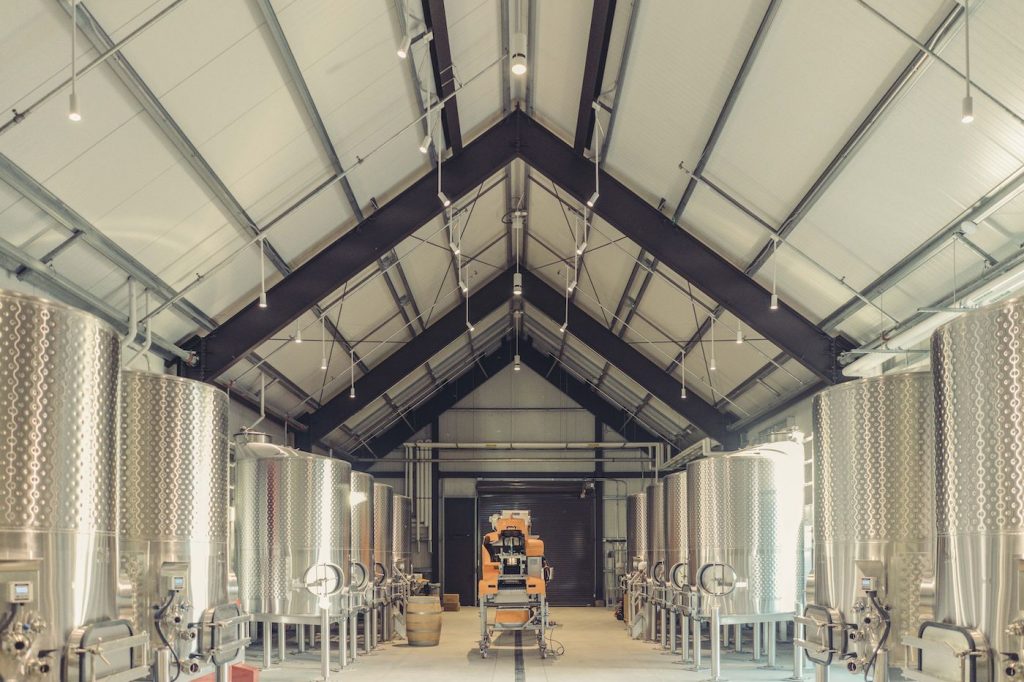 "Any wine that we put in bottle should age ten years with proper cellaring," says Djang, an L.A.-based YouTube exec and former videographer with the Obama White House. Brave & Maiden is the culmination of a collaboration with friend Rizal Risjad, which saw the purchase of the property along Refugio Road in 2010, followed by years of upgrades and plantings that led to its opening to the public in late 2018. In homage to the local region, the label is named after the characters in a Romeo & Juliet-style story that unfolds at the nearby Nojoqui Falls.
The Brave & Maiden wine club affords members two options – six- or 12-bottle shipments sent out twice a year – and includes perks like free tastings, access to member-only spaces around the property and concierge services to enhance visits. There are also member-only events throughout the year.
The public is invited to an upcoming holiday wine dinner ($150, $120 for members) on Saturday, December 7. It'll be presented inside the Brave & Maiden barrel room, with Klapper pouring and leading the conversation about the wines. For more information and tickets, check out braveandmaiden.com.
Cheers!
You might also be interested in...