New Member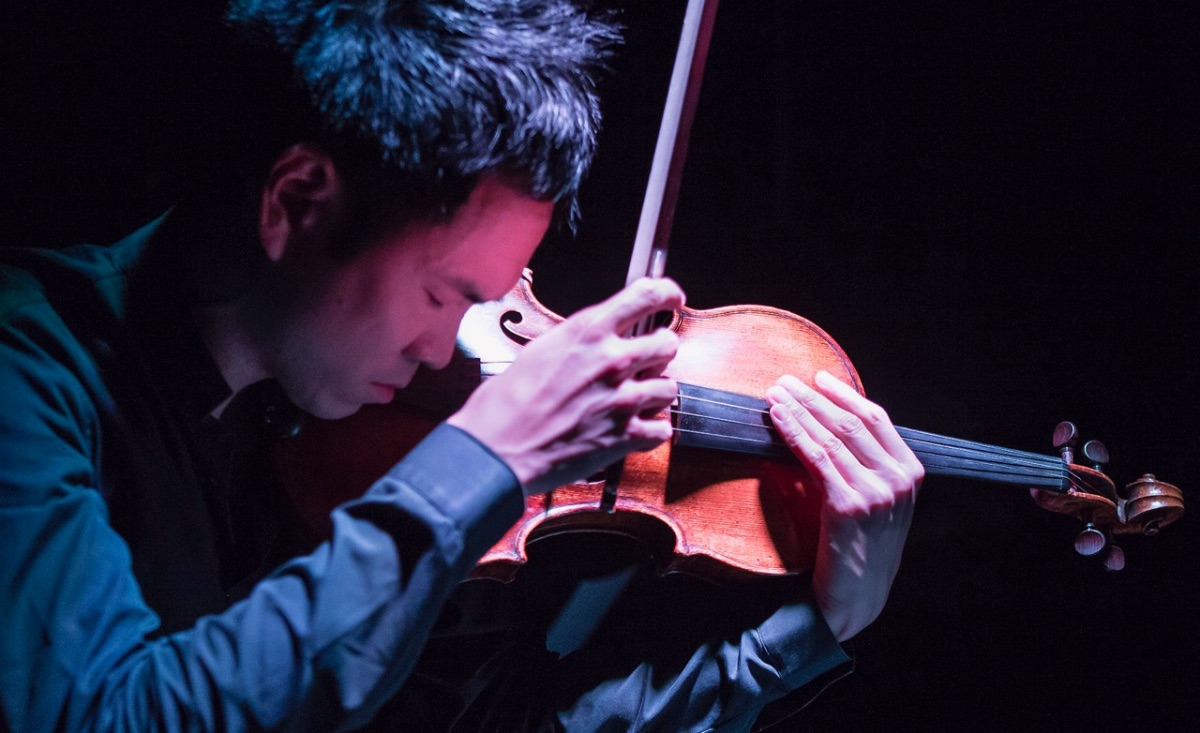 Korean-American Richard O'Neill, longtime violist for Adrian Spence's Camerata Pacifica, is joining the internationally acclaimed lineup of the 45-year old Takacs Quartet.
He will replace Geraldine Walther, who is retiring after 15 years in May.
Richard, 41, joins founding member, cellist Andras Jejer, English first violinist Edward Dusinberre and American second violinist Harumi Rhodes, in the Fab Four, which was founded in 1975 by four Hungarian students at the Franz Liszt Academy in Budapest.
He is renowned as both a chamber musician and Grammy-nominated soloist. He plays a 1727 Matteo Goffriller of Venice viola and makes his quartet debut at the Music Academy of the West in June.
More for Morehouse
Montecito media mogul Oprah Winfrey has donated a hefty $13 million to Morehouse College, bringing her grand total to $25 million.
The former TV talk show host started the giving in 1989 when she handed over $12 million to the 152-year-old liberal arts college in Atlanta, Georgia, which boasts alumni including Martin Luther King Jr. and film director Spike Lee.
Oprah, 65, is now the largest single donor in the college's history as she celebrated the 30th anniversary of the Oprah Winfrey Scholars Program.
"I understand African American men are an endangered species," she declared. "They are so misunderstood. They are so marginalized.
"Where and when I can lend support to try that change that image, I do."
You go, girl.
Tune in to Drew
Former Montecito resident Drew Barrymore, actress, producer, director and entrepreneur, is adding TV talk show host to the list.
Drew, 44, who used to live next door to TV mega producer Dick Wolf, is set to headline a syndicated talk show for CBS Television Distribution, which is aiming for a 2020 launch, according to Variety.
The E.T. star shot a pilot in August, which was well received.
"It is beyond my wildest dreams to have this opportunity," says Drew. "I'm truly thrilled and honored."
Grateful for Goop 
Montecito actress Gwyneth Paltrow has gone topless in the November issue of Elle magazine.
The 47-year-old Oscar winner says that creating her lifestyle brand Goop has helped her flourish in ways she wasn't prepared for.
Gwynnie is one of many celebrities featured on the cover of the fashion glossy's Women in Hollywood issue, posing topless with just a pair of suspenders and trousers hiding her modesty.
She launched Goop in 2008 and says her "ambition has been unleashed." Last year the company was valued at $250 million…
Defending Harry 
Santa Barbara Polo Club player Nacho Figueras has defended his friend and fellow equestrian Prince Harry after Queen Elizabeth's grandson issued a statement speaking out against the "relentless propaganda" against his wife Meghan Markle.
The Argentinian polo player and Ralph Lauren Polo model, 42, captain of the Duke of Sussex's charity polo team, says he would defend Harry with his life.
In an interview with Montecito TV talk show host Ellen DeGeneres he described former actress Meghan, 38, as "incredible" and revealed how she gave up everything to marry the man she loved.
"They are making a difference and we should all be supporting and helping instead of attacking. Let's be kind to one another!"
Nacho and his wife Delfina, who attended last year's royal wedding at St. George's Chapel, Windsor, says Harry is "a wonderful man who really cares about making the world a better place."
Rest in Peace
On a personal note, I remember the delightful James Breen, former PR for the Ensemble Theatre Company when it was based at the rustic Alhecama Theatre before it moved to the New Vic.
James, 71, first gained notoriety as a witty bartender at the Sportsman and Harry's before using his computer talents to set up websites for myriad Santa Barbara cultural organizations.
A charming curmudgeon with a heart of gold.
Sightings: Ellen DeGeneres and Portia de Rossi sitting in former president George W. Bush's box at a Dallas Cowboys football game… Pee-wee Herman actor Paul Reubens at the Magic Castle… Actor Christopher Lloyd in his Tesla at the Chevron station on CVR
Pip! Pip!
Readers with tips, sightings and amusing items for Richard's column should email him at richardmineards@verizon.net or send invitations or other correspondence to the Journal.
To reach Priscilla, email her at priscilla@santabarbaraseen.com or call 805-969-3301
You might also be interested in...