Santa Barbara Country Music Festival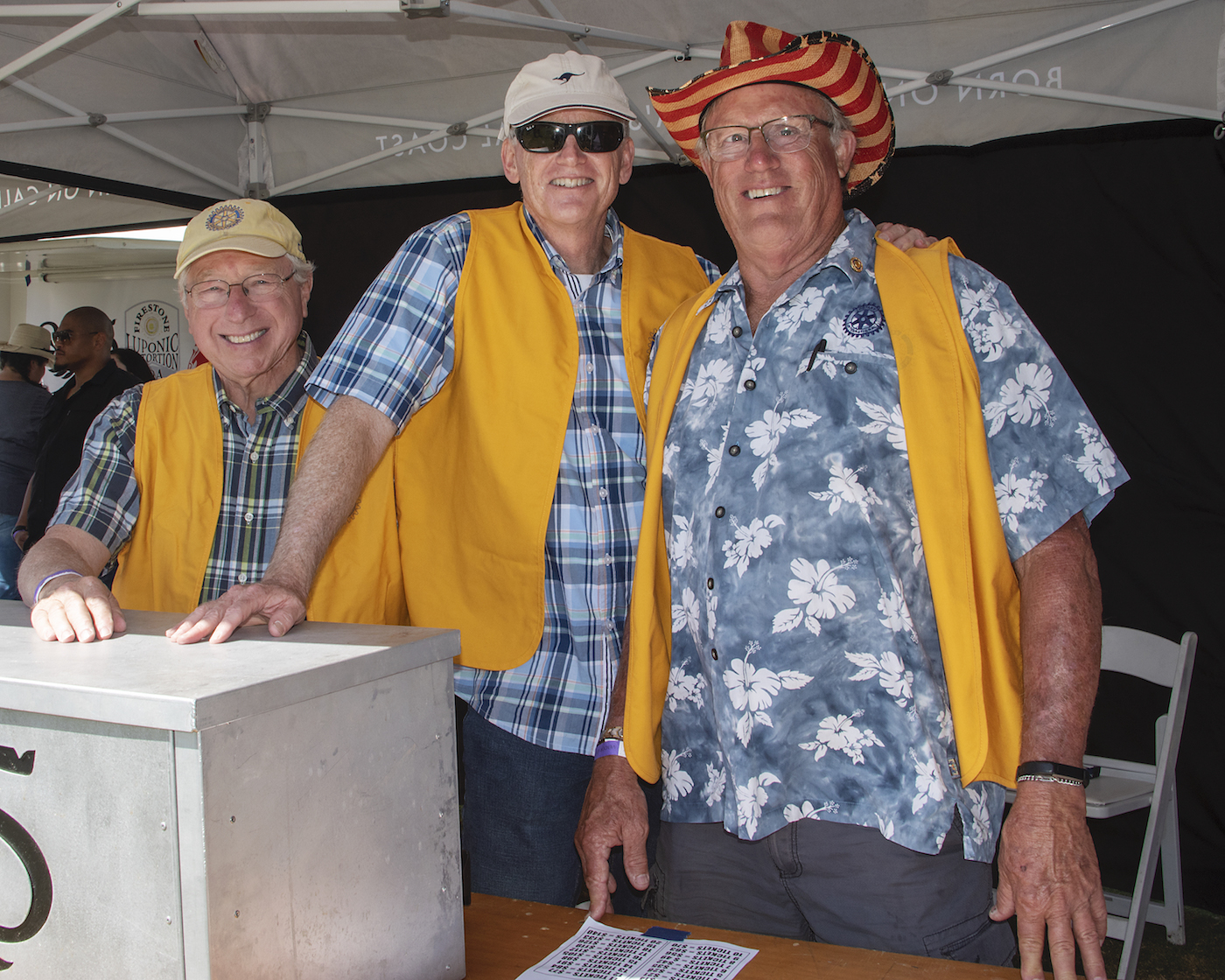 The first annual Santa Barbara Country Music Festival was held on Sunday September 8, from 1 to 7 pm at the Santa Barbara Polo & Racket Club (SBPRC). The event featured music headliner Hunter Easton Hayes, and musicians Devin Dawson, Honey Country, and Savannah Burrows.
I interviewed the festival co-founders, OakHeart Country Music Festival co-founder Brian Hynes and the Rotary Club of Santa Barbara (RCSB) past president Steve Petersen. The event came together in less than a few months thanks to their combined professional collaboration and support from the SBPRC as the venue site, who agreed to host the event again next year.
My interview with Steve Petersen follows:
Q. Talk about the background on the event and why you chose country music.
A. I have a dear friend that I have known for over 50 years that started having a country music festival on his guest ranch in Detroit Lakes, Minnesota. I had the pleasure of participating in that first event in 1983. It was a great event, so much so, that's it's still going! Based on this event and knowing that there isn't a similar event in Santa Barbara, I thought it would be a natural! I have been advocating for our Rotary Club to have a major fundraiser, almost ever since I was our club president. When I found out about Brian's success in Westlake I contacted him to pick his brain. At the time, he said he would be happy to partner with us to put on a festival. We tried for SB City College stadium five years ago but couldn't make it happen. A few months ago, I contacted Brian to see if we could possibly attempt to again put on a Santa Barbara event. It was incredibly ironical, as he had started to put together an event here and wanted to know if our club would still be interested. The timing was perfect, other than the short window of time to put it together. With Brian's professional experience, we have collaborated to put it together.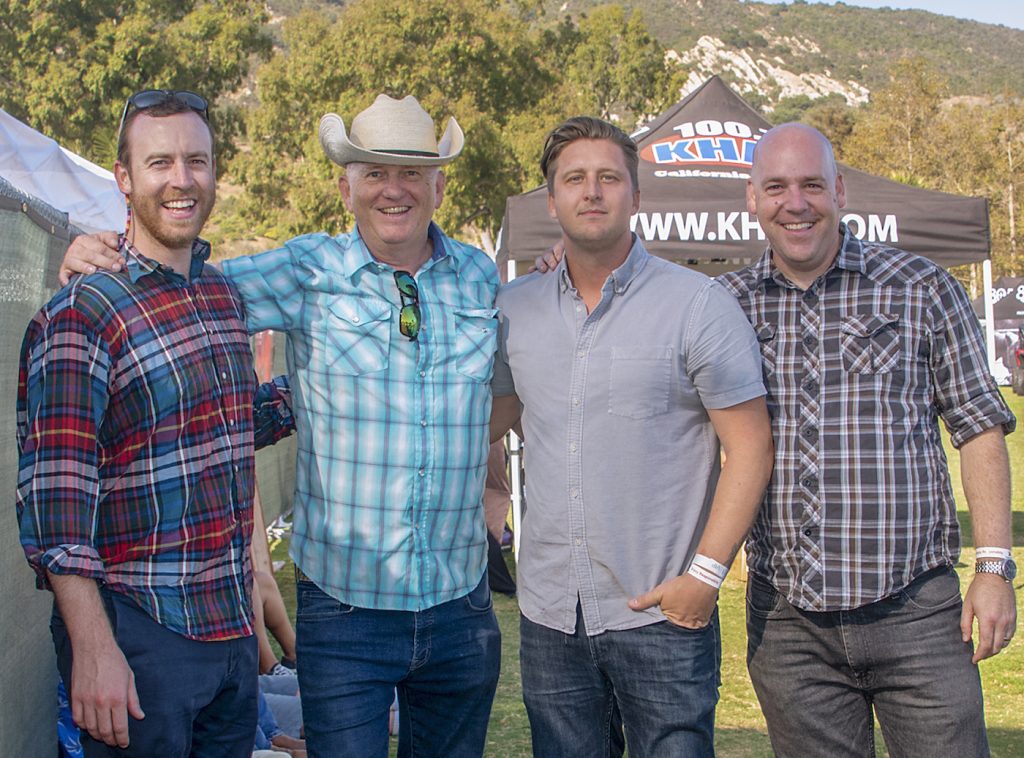 What will the event proceeds be used for at the Rotary Club?
Our club in the past has donated $11 to $14,000.00 every year to local non-profit organizations. This money is going to allow us to donate more locally. Every year we have to turn down local needy causes. These funds will help us fulfill more requests for funds. Our club also has been very supportive of international projects plus supporting Rotary International in the effort to eradicate polio. This effort by Rotary around the world has almost accomplished this endeavor.
In a phone interview on Saturday, Hynes talked about starting the OakHeart Country Music Festival, which he co-founded with Troy Hale in 2011, as part of a funding source for The Rotary Club of Westlake Village where they are members. The goal of the festival is to raise funds and corporate sponsorships for local and national charities. Since its start, that festival has raised over $100K. He said that if the SB Country Music Festival comes in at a loss, the SBRC will still receive a $5K donation. He is happy to work with the SB Polo & Racket Club who have been "very supportive" as a site for the event.
There were approximately 3,000 attendees who enjoyed the festivities that included line dancing with music by DJ Josh Kelley and Cam Meadows. The mega-dance floor area was constantly packed with serious dancers who knew all the choreography. There were country-western vendors selling hats, clothing, and boots at the Lucchese Boots booth at the VIP area entrance. A wide variety of food vendors dotted the perimeter, along with Firestone Walker Brewing Co. 805 Beer booths, a Marine Corps booth, and KHAY 100.7 FM Country Radio with DJ Dave Daniels who was the event MC, along with actress Kimberly Williams Paisley who introduced teenage singer-songwriter Savannah Burrows. Parking with a shuttle was available and tight security kept it safe.
Honey Country, an all-girl trio, opened the show with full hour long set that featured their famous hit, "Country Strong," the original song they wrote requested by the Stagecoach Festival. The Los Angeles area group is founded by lead singer Dani Rose, with Devon Jane on electric guitar and Katie Stump on acoustic guitar. The set list included "Love Someone," one of the most-played songs during the launch of Radio Disney Country," "High on the Radio," and "Los Angeles."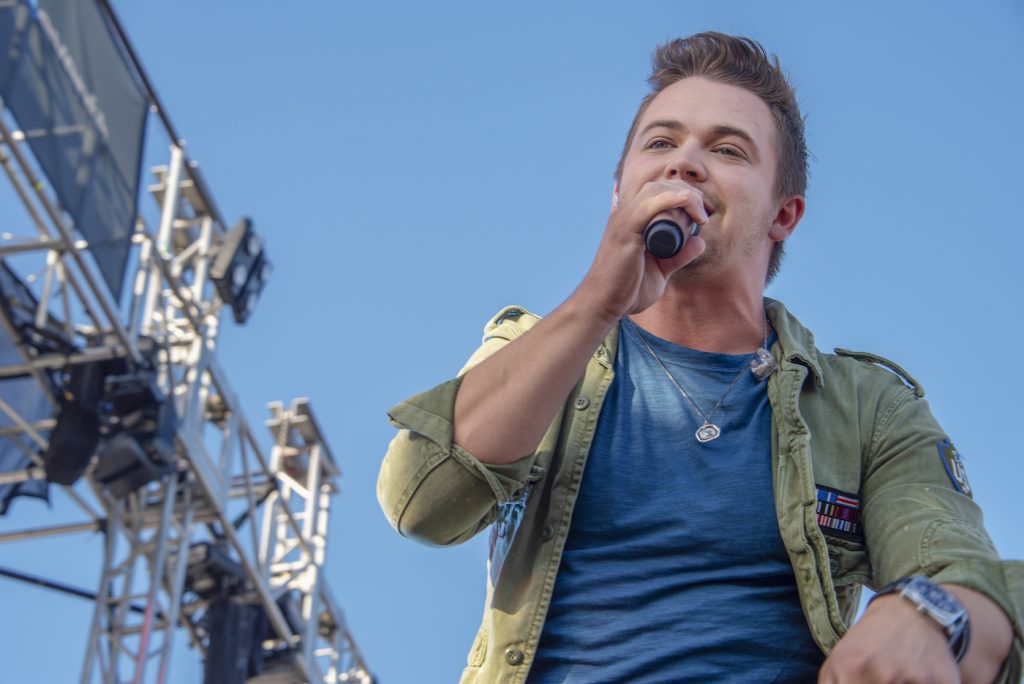 Burrows is originally from Santa Clarita, and attends school in Nashville. Singing and playing guitar in a hologram mini dress with a six-member band that included a violinist, she held her own and won a few more. Her set list included "Wingman," "Rock Your World," and "Didn't Know What Love Was."
The number of attendees more than doubled for the next performers. Thirty-year-old sing-songwriter Devin Dawson and his mega- electrifying band commanded the stage with serious songs off his recent Dark Horse LP, and the hit song he wrote for Blake Shelton, "God's Country." Indeed, country met Hendrix's distortion pedal.
Closing the event was headliner Hunter Hayes, who arrived from Nashville to play the gig the day before his 28th birthday. He continued the high-note from Dawson with his large song book starting from the early days to his newly released LP on August 16 titled, Wild Blue (Part 1). The CMA New Artist of the Year in 2012 with three BMI Awards gave Santa Barbara his all and then stayed on for fans to take photos and sign autographs.
You might also be interested in...