Montecito Moms: Olivia Joffrey
There is something about a caftan in the summertime that makes everything seem more relaxed and carefree.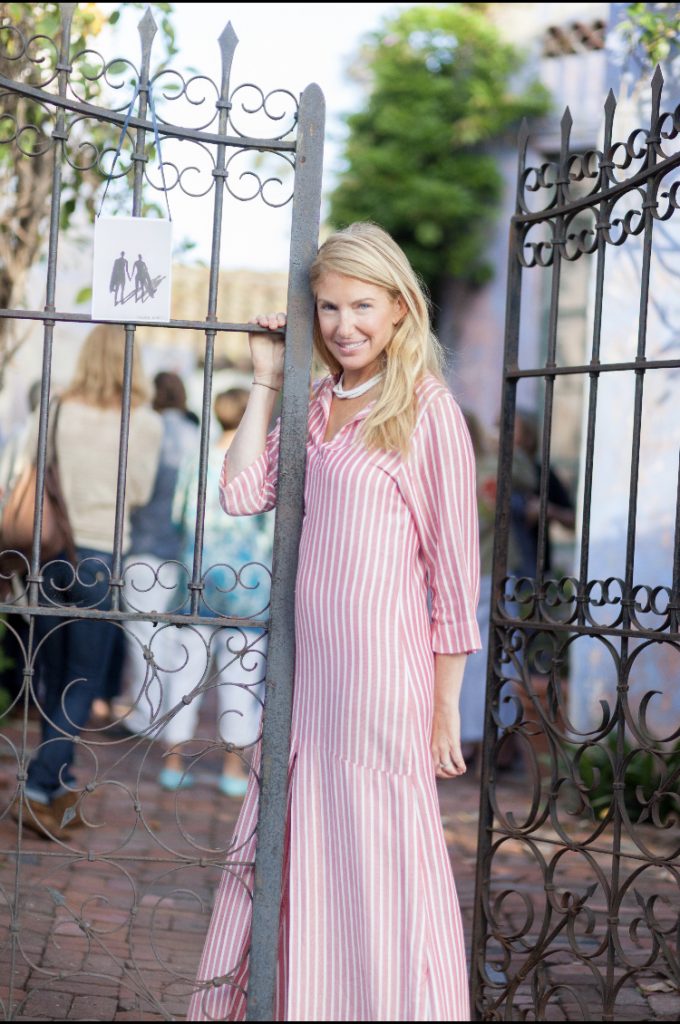 Perhaps it's the fact that it's a dress, making the "what am I going to wear?" question really straightforward.
And, if you're Olivia Joffrey, you want to help other women easily figure out their summer uniform, while also evoking "salt air elegance" – a term Joffrey uses to convey the ethos of beach life, mixed with style and grace.
"Once I had my own family, I understood the effort involved in pulling yourself together, while trying to wrangle small children! I needed a caftan-simplicity in my life."
Joffrey's journey to Montecito started simply enough: while growing up in Santa Cruz, she occasionally came down the coast to Montecito. Then, when she and her husband, Buck, lived in Chicago, they began a summer ritual of beach vacations in Montecito. After a few years, they decided to make the move permanent and as she put it, "trade in the snowplow for the swimsuit!"
So, with three young daughters in tow, they came to our town from the big city. It was around this time that Joffrey realized she wanted easy outfits that didn't require a lot of thought. "I had a deep nostalgia for my mother's caftan style in the 1960s and 1970s. My mother was a glamorous, bookish kind of bohemian. As a child I would study her photo albums and saw her in dresses that looked effortless, beachy but still put-together."
She credits her husband for helping her make the leap to starting her own business: "I was hunting Ebay for vintage incessantly, finally he said, 'Why don't you just make them instead of complaining that they don't exist?' So I did!"
That was four years ago. Joffrey learned everything about the business from scratch; her previous career had been in architecture/urban planning.
Her dresses are based on vintage patterns and designed in Santa Barbara, then manufactured in Los Angeles from fabrics she sources there – often vintage cottons only available in smaller quantities. Her intent is to keep the line very small and narrow in scope, six to eight pieces each season, each silhouette with a real story behind it from her mother's life.
She explains: "I wanted to capture the essence of the life my mother and her friends lived in the 1970s in Andalusia, Spain. It was a non-materialistic life. A life about spearfishing, having friends over for an impromptu glass of wine in the courtyard, walking on the cobblestones. The scent of jasmine, oranges and tobacco. It was about the sensuality of the Andalusian climate (the same climate we are blessed with here), simple cotton dresses against your skin, not thinking about fashion, but looking great and living a rich, interesting life that is more about ideas and experiences than "stuff."
So, with that "salt air elegance," Joffrey channels her mother in each piece she creates. "My mother now has advanced Alzheimers and I am her only child; this line is a way for me to express my love and admiration for her."
You can find Joffrey's dresses at Coco Cabana in the Montecito Country Mart.
They are also available for private fittings by appointment; email the studio at studio@oliviajoffrey.com
The full collection is also available online at: www.oliviajoffrey.com.
You might also be interested in...