Montecito Deli Celebrates 18th Anniversary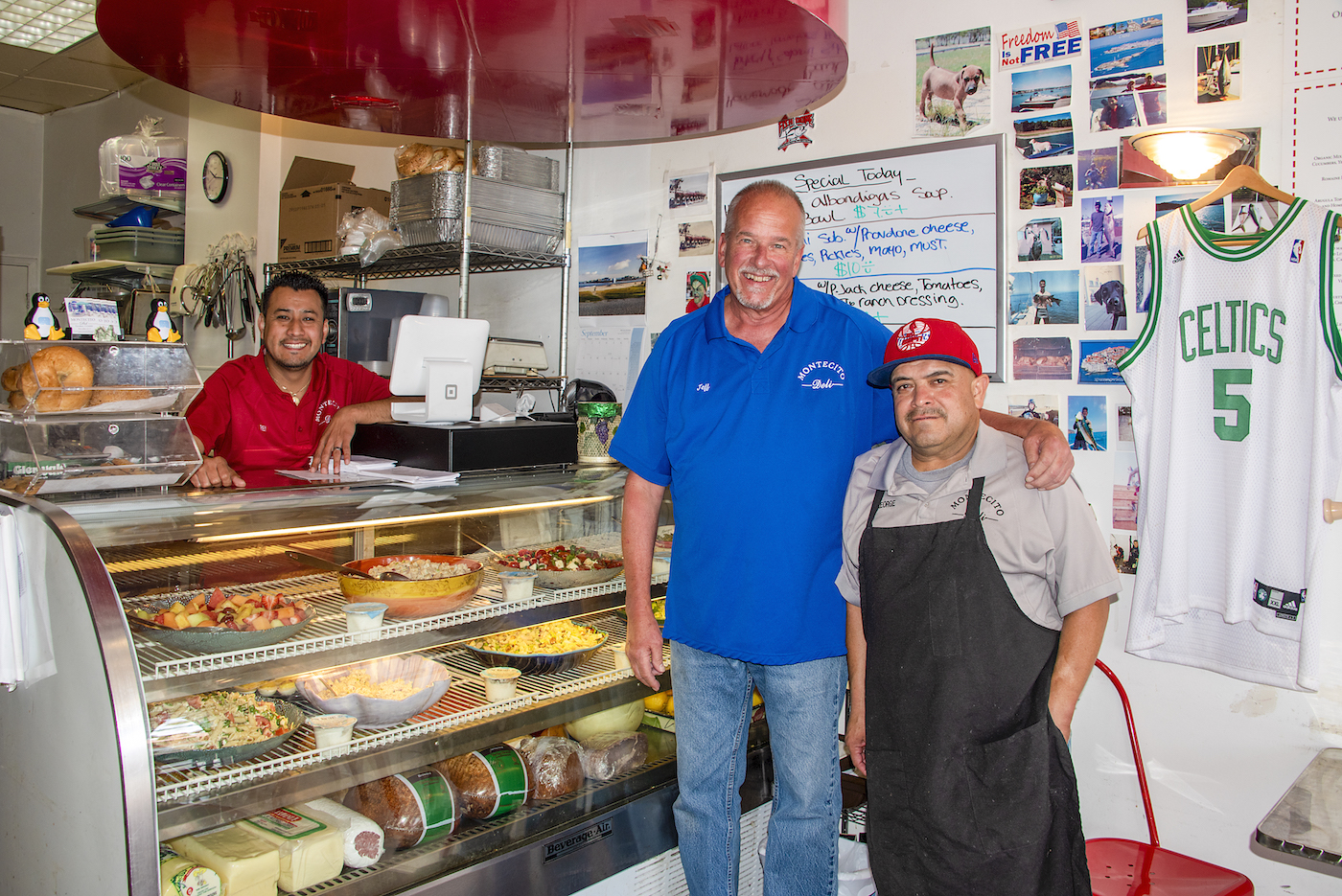 Jeff Rypysc, owner of Montecito Deli and Catering, is celebrating his 18th year in business. The deli is located at 1150 Coast Village Road, the same location since Jeff took over the ownership on September 11, 2001 and also purchased the prior owner's secret recipe for piadina, special flatbread made in Italy.
The deli continues to serve its loyal customers and new fans from San Francisco to North Carolina. While interviewing him at his deli, it was most evident that these customers have also become great friends of Jeff, his manager Rey Vazquez, and chef Mario Monterrozo.
The deli is also dog friendly, with the deli mascot Norman, Jeff's third Rhodesian Ridgeback, greeting visitors.
In keeping up with the current trends, he receives fresh produce daily from Pacific Coast Produce, and his meats are from Ideal Meats in Northridge, the same meat distributor he worked with as a butcher at the Whitefoot Meat Market prior to buying the deli.
Q. How did you come to the deli and catering business?
A. I started out as a cook on Martha's Vineyard after college in the '70s and fell in love! Then I became a meat cutter and bartender and finally a butcher. I've worked all over the East Coast to Florida. Then went cross country to California and worked at Whitefoot Meat Market for 15 years. I bought the Montecito Deli after four carpel tunnel surgeries and have been there for the past 18 years!
Is there a chef you admire?
Everyone.
What makes your menu unique?
We have an open menu – "You create it and we will make it" – and our homemade piadina bread, soups and salads are made fresh daily. We cook the BBQ Tri-tip, roast beef and chicken breasts daily and do not use any preservatives or MSG.
What would you say is the ingredient for the longevity of your deli?
Customer service and giving them what they want!
Thanks Jeff and congrats!
411: www.montecitodeli.us
You might also be interested in...