Everything's Coming Up Sideways: Cult Wine Country Film Turns 15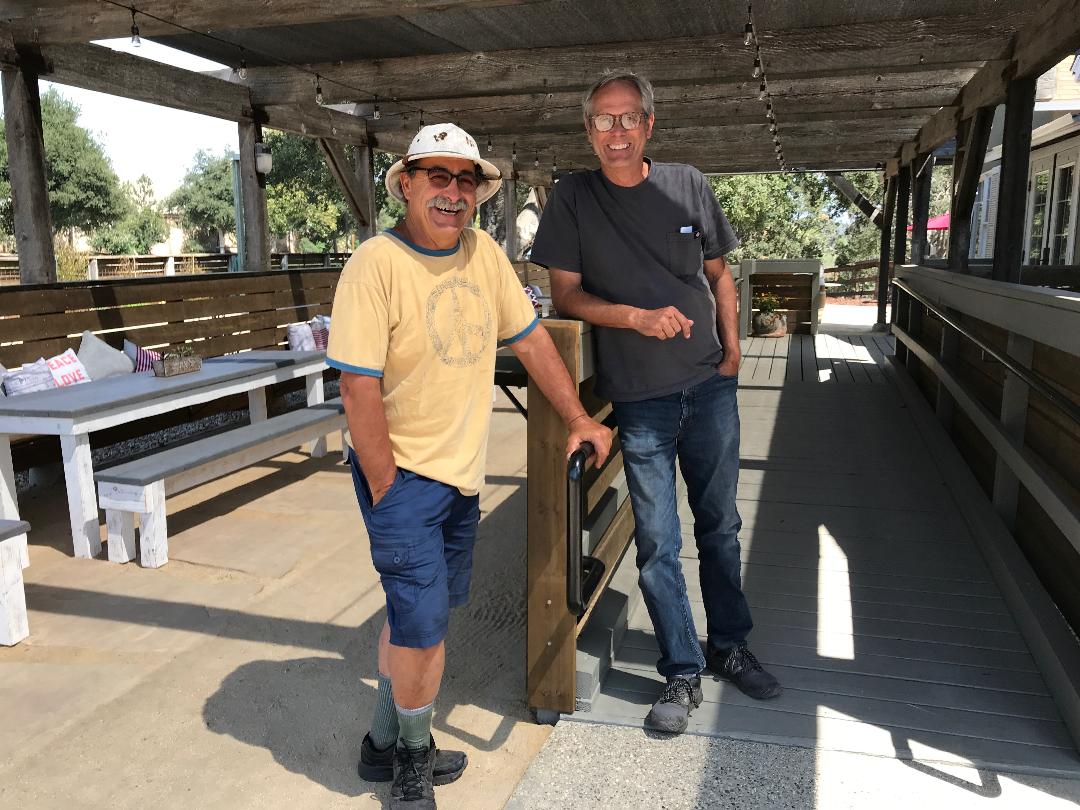 Little known fact about the 2004 cult film Sideways: if George Clooney and Brad Pitt had gotten their way, the heartthrob pair would have seen their own names on the movie's marquee. Director Alexander Payne turned them down, though, opting instead to cast lesser known names that wouldn't steal the spotlight from the story or its characters. In the end, Payne's calls paid off, reeling in five Oscar nominations and one win for Sideways and launching a funny little film about two bachelors fumbling their way through Santa Barbara wine country – often with a fair amount of raunch tossed in – into Tinsel Town immortality.
Indeed, here we are, 15 years later, still talking about Sideways and counting down the days to its crystal anniversary on October 22, the date of its official U.S. release. In fact, preparations for Sideways Fest are already underway – a three-day fête from October 18 to 20, with myriad events throughout the Santa Ynez Valley put on by the Sta. Rita Hills Wine Alliance. The festival will include a screening of the film at the Solvang Festival Theater, a shuttle tour of locations featured in the film and a grand tasting at Buellton's River View Park.
It would make sense, of course, that the Santa Ynez Valley would pay homage to Sideways. At its core, the movie plays like a travelogue – a road trip vignette – filmed in panoramic fashion that brings the sweeping beauty of our wine region to life. Local tasting rooms, towns, and even residents became a real-life supporting cast to the partying pair of Miles and Jack, played by Paul Giamatti and Oscar-nominated Thomas Haden Church, and love interest Maya, portrayed by Virginia Madsen, also an Academy Award nominee.
One of those biggest local stars? The Hitching Post II, the popular family-owned Buellton steakhouse that became a regular hangout for author Rex Pickett, whose tome by the same name would inspire the Sideways movie. The eatery is a pivotal setting in the film and is mentioned by name numerous times. It's the kind of marketing only Hollywood – with a dash or two of serendipity – can provide.
"Within three years, the movie opened up an unlimited national and international market for us," recalls chef-winemaker Frank Ostini, who owns the Hitching Post II with his wife, Jamie, and who makes wine under the Hitching Post label with business partner, Gray Hartley. The two men make cameos in the film – Hartley as a gregarious diner in the background and Ostini's hands, actually, as a Santa Maria-style barbecue is prepared over an oak-burning grill. The quick shot made Ostini $55 for his work as an extra, a check he never cashed.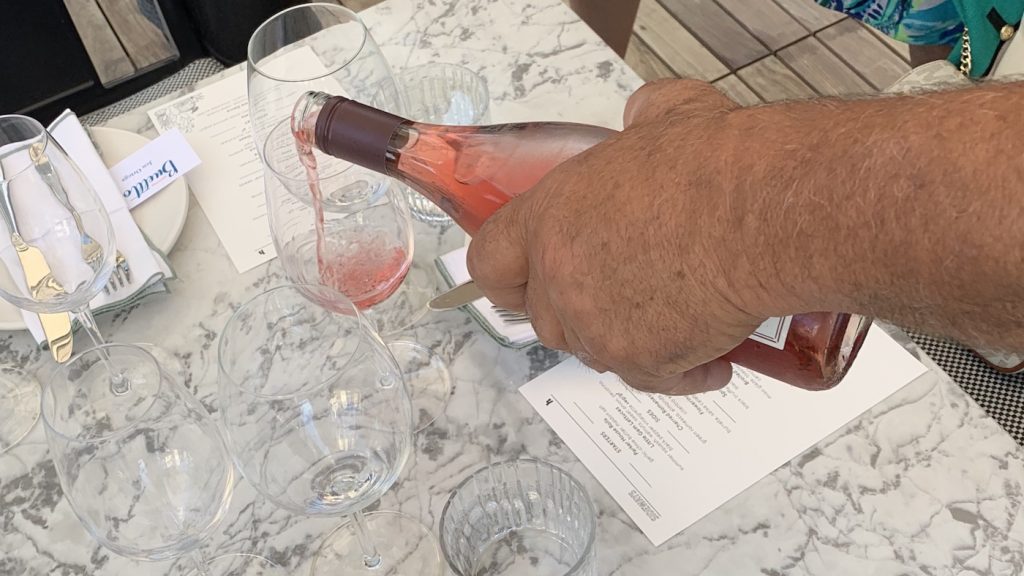 Partnering with Discover Buellton, the tourism group that promotes travel to one of the six quaint towns that make up the Santa Ynez Valley, Ostini joined Sideways producer Michael London last week at a dinner and screening of the film at the private H Club in Hollywood. A handful of mostly L.A.-based media were on hand for an introduction to Buellton's allure – an opportunity to leverage the renewed attention around Sideways to inspire Angelenos to make the drive north, past Santa Barbara, into the heart of a still-burgeoning wine region. Indeed, Sideways' impact on Santa Barbara County's viticultural region and on the world of wine as a whole is inarguable.
Hitching Post Wines "went from producing 250 cases a year before Sideways to more than 2,000 cases today," said Ostini during a post-screening Q&A. What's more, that rumored effects on pinot noir, the red wine the film champions, and merlot, the red wine the film eschews, are true. Santa Barbara pinot prices soared after Sideways, and they've remained high, as pinot retains its place as a local darling today; at the same time, Sonoma-based Vineyard Financial Associates (VFA) reports that pinot production in California is up 170% since Sideways' release. Merlot, meantime, is finally showing signs of a rebound; VFA estimates a $400 million loss among merlot producers in the decade following Sideways' big screen debut.
However, for the many local enterprises featured in the film – wine labels like Whitcraft, Andrew Murray, Fiddlehead and Margerum Wine Co. and destinations like Ostrich Land, downtown Solvang, The Los Olivos Café, and the River Course at The Alisal – the movie's greatest achievement is the way it memorializes the Santa Ynez Valley.
"I remember telling my employees during the filming: this movie will come and go, but we'll still be here, so we have to keep our integrity, focus on our customers, and keep prices the same," Ostini told the captive crowd last week. His focus paid off, of course, and the movie's unexpected triumph has been an added bonus.
"In one hundred years from now, long after I'm gone, people will watch this movie and see a little snapshot of what my life is all about right now," says Ostini. "And that's just amazing."
The Hitching Post II is open for dinner nightly and just celebrated one year since its 11-acre expansion, which includes a new tasting room and a full lunch menu. Find out more at hitchingpost2.com.
Learn more about Buellton at discoverbuellton.com.
And for tickets to Sideways Fest, visit sidewaysfest.com.
Cheers!
You might also be interested in...