Two More Legends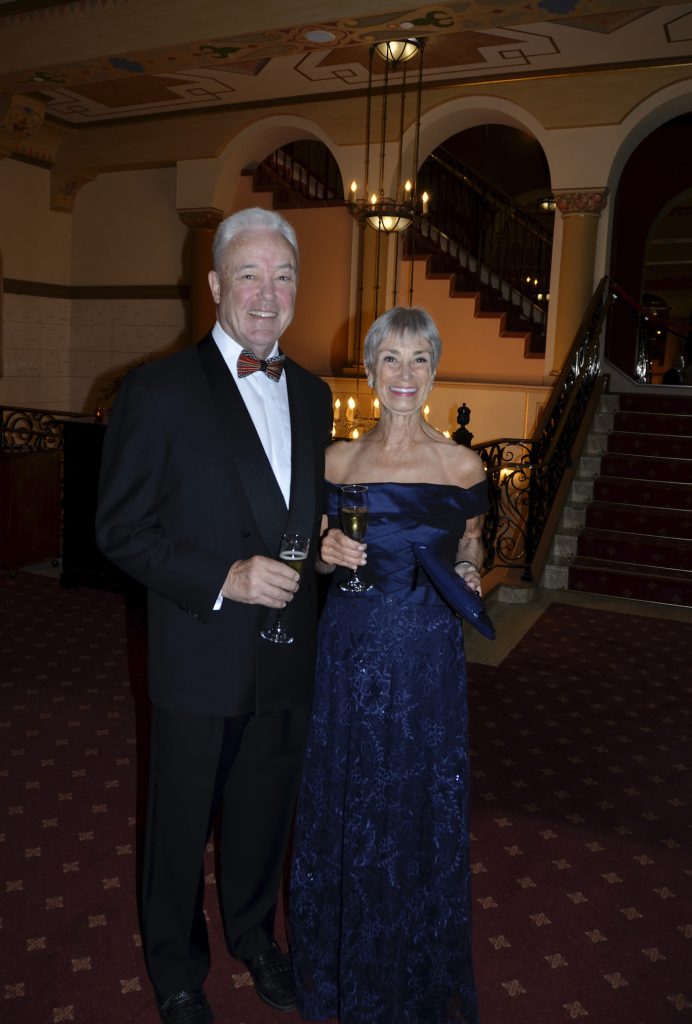 Meg and Dan Burnham grew up together in Michigan, married three days after college graduation, and have been on a whirlwind of business and family adventures ever since, more than half a century in all. After earning an MBA and spending time in the Army, Dan Burnham's career took the couple from coast to coast and back again, and included extended employment at The Carborundum Company and AlliedSignal before he was appointed chairman and chief executive of Raytheon, one of the country's largest defense contractors, in 1998. He retired from the company in 2003.
Like Burnett, the Burnhams originally began spending time in the area in 1997, when, while living in Los Angeles, they bought a vacation home in Santa Barbara County where the couple retired in 2005. Five years later they purchased the apartment on the top of the Granada Theatre, and it became their permanent residence a few years later. So they can just take the elevator down to the Legends Gala.
In addition to the Granada, the couple are involved with UCSB Arts & Lectures and Santa Barbara Foundation, The Ensemble Theatre, CAMA, the Santa Barbara Symphony, State Street Ballet, PATH, and fellow Granada Legends honoree Opera Santa Barbara.
(For sponsorship opportunities and ticket information for the Legends Gala contact Hayley Firestone Jessup, Vice President of Advancement, at 805 899-3000 or hjessup@granadasb.org, or visit www.granadasb.org.)
You might also be interested in...