Bratton's Creed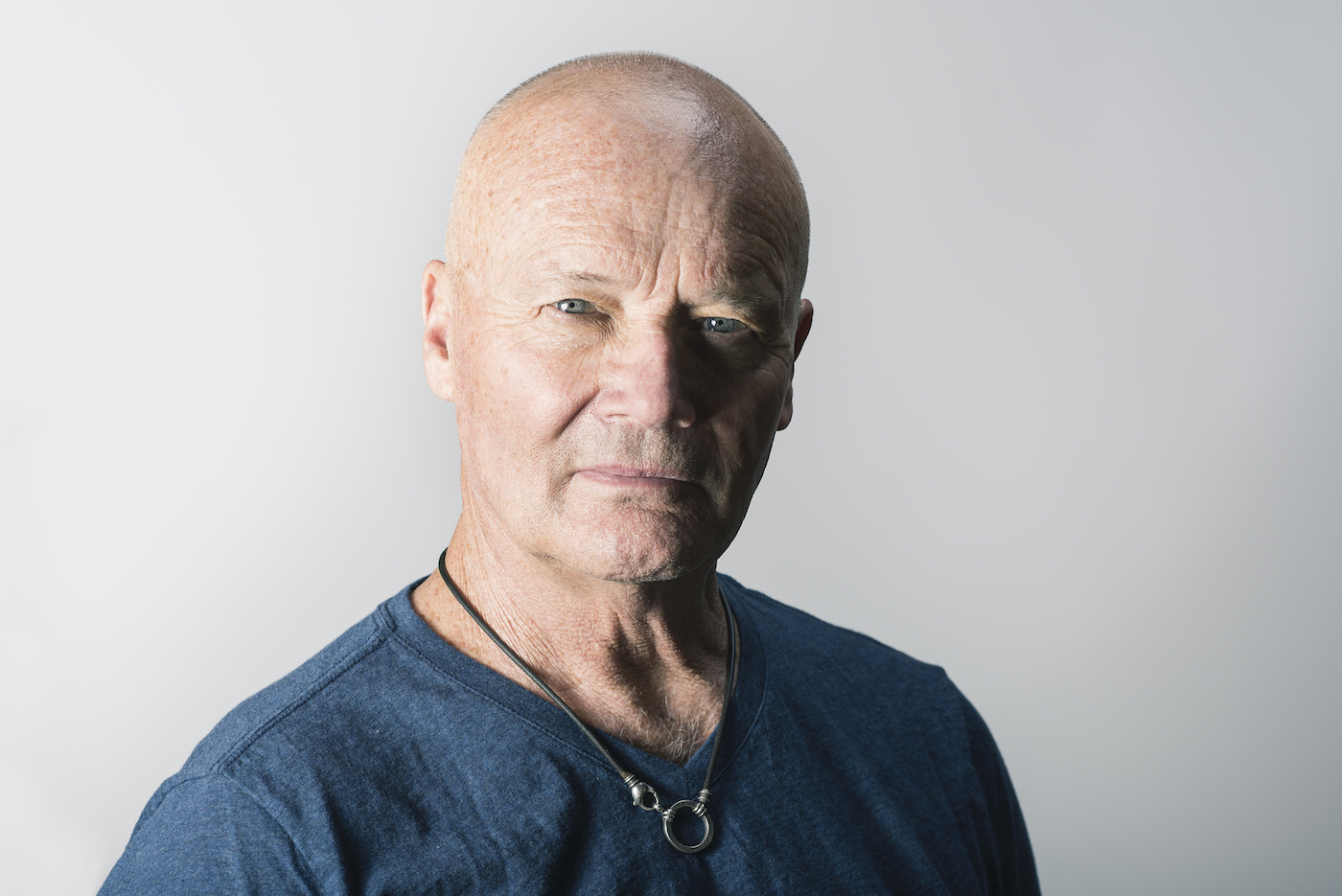 It's taken a while, but audiences have finally stopped coming to Creed Bratton's concerts expecting to hang out with his self-named character from The Office. 
"I'd be talking or singing and they'd shout out my lines from the show," he explained over the phone from his Los Angeles home recently. "So I'd just stop and tell them 'OK, lets get it out of your system. Shout out whatever you want.' When they're satiated we'd proceed."
It's understandable that the crowds craved Creed the character. After all, the show was a massive hit – and still one of the highest rated on Netflix – through its run that ended in 2013. Bratton created his own mysterious former hippie and homeless character who somehow got a job at Dunder Mifflin as a quality assurance director despite his "gift" for frequently making bizarre and strange statements.
"He's a very extreme version of me, quite a bit more hyped up than I am, and more mean-spirited," Bratton said. "Not to be too grandiose, but now it's part of the zeitgeist. Who knew? We thought we were going to be canceled the first season. It changed all of our lives."
On the other hand, Bratton was a successful musician with Office-like fame long before he was an actor. As the lead guitarist for the 1960s pop-rock band The Grass Roots, Bratton recorded four albums with the band, and in the summer of 1967, scored a Billboard Top 10 hit with "Let's Live for Today." Bratton left two years later under some controversy, a well-documented subject he'd rather not discuss, although he still plays some of the Grass Roots hits.
"I'm doing 'Temptation Eyes' with a fingerpicking arrangement that's amazing on my next album," he said.
There have been nine solo records so far, largely singer-songwriter affairs full of earnest and emotional material, drawn from his personal experiences.
"It's my subconscious, my soul giving me advice, telling me how to deal with what's happening in my life, maybe anger, and how to be happier in the moment," Bratton said. "It's the spiritual side of me coaching me. I just write it down."
Hopefully that spiritual side will be welcomed when Bratton returns to SOhO for a solo show on Friday, August 30, with the audience attentive to his introspective offerings, and keep The Office references relatively in check, he said.
"You can only hang on your mama's apron strings for so long. So I've been slowly weaning myself. But I wouldn't ever not mention the show. I do like to tell a few stories. But then I'd like to shift into my own humor and play my songs. Hopefully they'll come along, too."
PHOTO CAPTION:
Creed Bratton returns to SOhO to play solo on Friday, August 30
Busy as a Bea
DJ Darla Bea is about as ubiquitous a song spinner as Santa Barbara has ever seen. You've caught her in costume at the Summer Solstice parade delivering the dance beats for La Bohème, or found her furnishing the frothy tunes on Friday nights at the Biltmore. You can hear her regularly on top of the Canary Hotel – even when you're just shopping at Ralph's or up on a similar plane in the open air rooftop of the MOXI Museum for AfterHours events. It's a wonder she still finds time to work in web marketing and publicity.
Now the master mix-stress who always rocks the tunes topped in a brightly colored wig and sporting headphones that glow in the dark is turning 40 and everyone is invited to come make a splash at her Birthday Pool Party Bash on Labor Day, Monday, September 2, at the Goodland Hotel in Goleta. The 12 noon to 5 pm party is a fantasy-filled, ocean-themed "Shell-a-bration" featuring an opportunity to swim with mermaids, ride a unicorn, eat seashell cupcakes, play games, watch bellydancing by Beth Amine, and view a drag performance by Vivian Storm. Admission to the family friendly event is free. Reserve tickets at https://nightout.com/events/labor-day-pool-party-with-dj-darla-bea/tickets.
One gig on a holiday weekend would be out of character for DJ Darla, so you can also catch her back on the Canary Hotel Rooftop's Kick Off your Friday Shoes & Cut Loose shindig featuring the Molly Ringwald Project from 7-11 pm on August 30. The End-of-Summer Jam features four hours of retro 1980s rock and dance hits, from both Bea and the popular local live band. Tickets cost $30 in advance, $40 at the door. Info at (805) 884-0300 / www.FinchandForkRestaurant.com or https://nightout.com/events
You might also be interested in...