Manchester by the Sea, Finally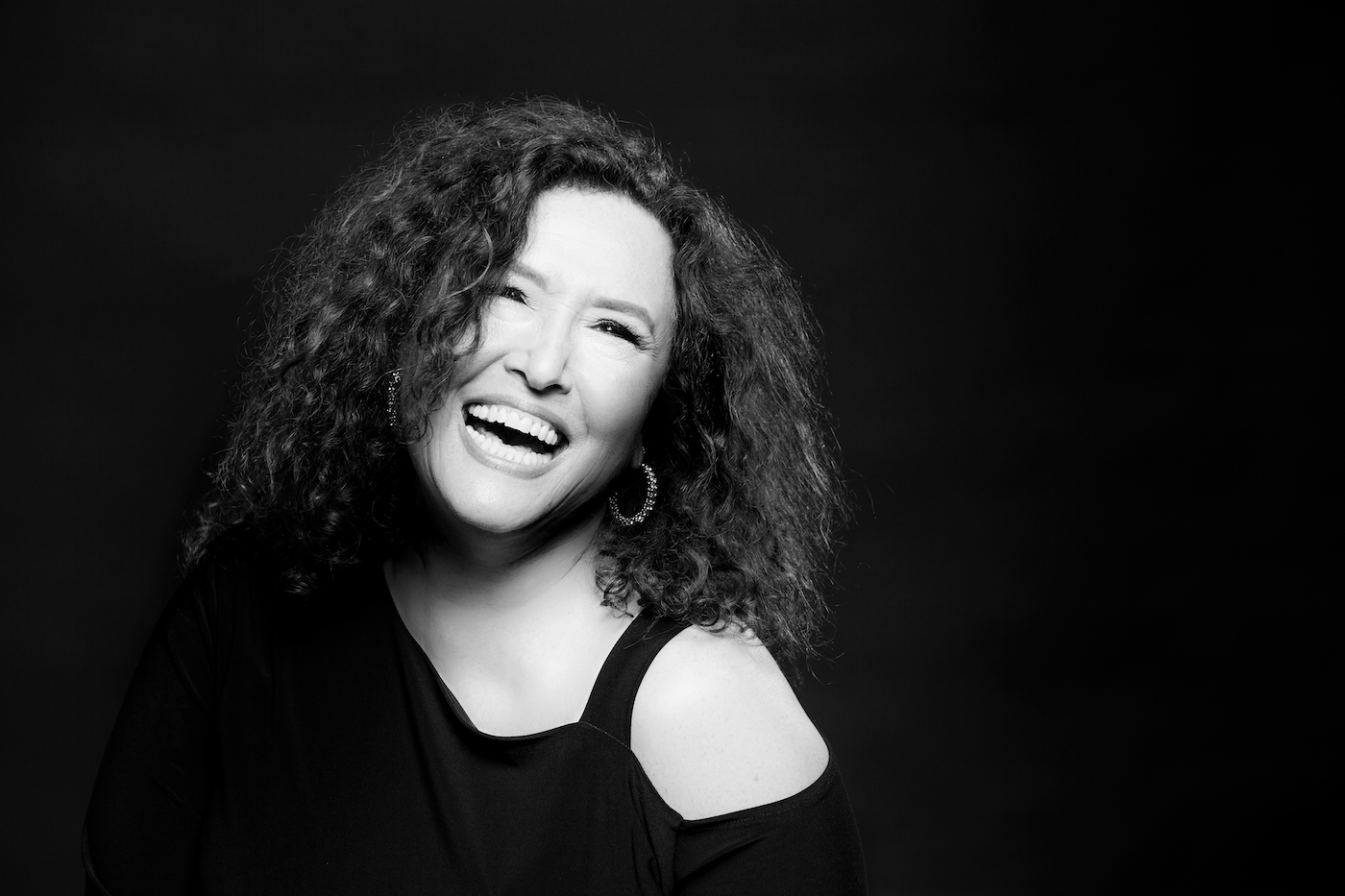 Melissa Manchester's career began at an early age, including studying piano and harpsichord at the Manhattan School of Music, singing commercial jingles at 15, and serving as a staff writer for Chappell Music while still attending Manhattan's High School of Performing Arts. After serving as a member of the Harlettes, Bette Midler's back-up singers, Manchester released her debut album in 1973. Two years later, her co-written worried relationship song "Midnight Blue" became her first Top 10 hit.
In 1980, Manchester became the first singer to perform two nominated songs on the Academy Awards show, and three years later, in a major genre switch, scored a smash with "You Should Hear How She Talks About You," which won the 1983 Grammy for Best Pop Female Vocal Performance. The chart-toppers and awards accolades slowed after that, while Manchester retrenched with family and self-reflection, then worked on musicals and more. But 40 years later, with a new self-produced album out less than a year, the singer makes her long-awaited official Santa Barbara concert debut on Friday, August 23, at the Marjorie Luke Theatre.
Manchester mused on music, memories, and more over the phone last week.
Q. What stands out from those early days in school and before you started making records? I saw that you had a songwriting class with Paul Simon at NYU. How did that influence you?
A. I studied with him for about six months when he was taking some time off after a world tour. He holds a very special place in my heart, and I very much pay forward what I learned from him when I'm teaching my own master classes. He came from such a deep well of wisdom and truth, ran his class in a very simple way. Everybody was expected to show up with an idea of a song and someone would be chosen to perform and we'd discuss it and consider changes. Then he might play and talk about his process. One of the things I came away with was that all of the stories have been told. It's the way you tell them that creates your mark of authenticity and originality.
Honesty in songwriting seems to have been a big part of your path, especially early in your recording career, when you had a very direct, conversational style in your co-writes with Carol Bayer Sager.
I wrote by myself prior to working with her so the only way I could find my way in was to listen to how the other person spoke, the metaphors they used, how they thought via their words. It was for Carol because all of her collaborations were strictly Brill Building, not with singer-songwriters. The songs are so conversational because they came out of us just talking. We were partners for five years, and I learned a lot. I'm proud that we wrote some songs that have happily turned into standards.
What are some of the songs that weren't hits but still stand out for you?
When the women's movement was still pretty fresh, our song "Home to Myself" was the only one used in the Ms. Magazine special. That was the first time I saw that a song could have a life of its own, not just the narrow expectation of being on the charts, but truly belong to the world and being a vehicle for somebody else's clarity.
That led into some heady days – Academy Awards, Grammys, etc. How does that era occur to you now?
It was remarkable. Wonderful. Very thrilling. And I was only mildly understanding of the enormity of it. So I had to do some deep soul searching as it started to go away. I had to figure out that whether I'm wildly or mildly successful, I'm still an artist. And we live in chapters, to navigate through life. The lovely part of being an independent artist now is that I'm no longer looking over my shoulder and worry about coming up with the next hit. When it's only on you to create the work, you can take your time and be thoughtful, look around and see what you want to do.
Of course, there was still one of the biggest hits with "You Should Hear How She Talks About You" during the disco era.
When electronic music and disco era showed up, suddenly making records was the milieu of the producer rather than the artist. As someone who was raised not only with the standards songbook and James Taylor and Joni Mitchell, it was baffling. But I had a contract to fulfill. So I allowed myself to be the girl singer. I really didn't know what I was listening to. It was weird, and a terrible trade off on a certain level. There are a lot of people who dug that music and love those albums. But I just couldn't figure out my place because my voice didn't line up with that electronic stuff.
When I found my way back (after raising children), the landscape of the music industry I had known was completely unrecognizable. First I went down to Nashville where I was fascinated that people were dedicated just to writing the best songs you could. Then I started to each at USC Thornton, and my students walked me through the new world of crowdfunding and independent artists, where you are also the producer and record company.
That's where the You've Got To Love the Life album with all those special guests came out of?
I was an honorary artist in residence at Citrus College. I wasn't sure what that meant, and I had to ask if I could use their state-of-the-art studio and engineer. Because it's a teaching studio, it was a very fluid experience. I'd bring in a magnificent artist – Stevie Wonder, Dionne Warwick, Al Jarreau – and the kids could come in and see how a collaborative effort takes place to come up with the world of a new song. I got to set Hal David's final lyric to music with Dionne, who sang on it with me, and I worked with Joe Sample not long before he passed away. To be able to have these amazing artists as part of my musical adventure was unbelievably thrilling and meaningful. There was a lot of texture on the album.
You made your most recent record with the Citrus College Big Band. What was the impetus for paying homage to the male singers of your youth on The Fellas?
The college wanted me to come up with a project that would use the student orchestra, which also features alumni and professors. I had always wanted to complete what I started with the 1989 album [covering] woman singers, so it was perfect. We recorded eight tracks in one day. The students were in the deep end of apprenticeship. It turned out great, and I'm just thrilled that they will be bringing their energy and joy up to Santa Barbara.
So many artists have recorded these standards. As you put it earlier, how is your story different? What did you want to bring to these songs?
The world bloody well needs as much of this beautiful music as we can make. It creates a pause, slows down the brain and allows people to remember what they didn't know they had forgotten. The songs will live forever, and be rediscovered forever… I wanted to bring my 50 years of singing experience. I know how to tell these stories. I can make it so people feel I'm only singing to them, in the studio or on stage. That's the magic of performing, which is also what I teach. You can't know that when you first begin, but now I'm the village elder.
How do your old songs resonate for you now? Are they time markers, does your connection to them evolve, or is it something else?
The songs are a gift to me, a blessing. I value them more the longer I get to sing them. They have grown with me. I have a much deeper connection and understanding of what I'm singing about, and it's wonderful to get this deeper experience with them. Sharing them is my joy.
Rising Inflation in the Park
You know those cute inflatable bouncy houses your neighbors rent for kids' birthday parties? Big Bounce America touring extravaganza could squash 'em like a bug. Except the organization is all about friendly fun and wants everyone to escape for a weekend to its multiple soccer fields worth of inflatables for kids of all ages when the big show comes back to town August 23-25. Along with the World's Biggest Bounce House (as listed in The Guinness Book of World Records, more than 11,000 square feet) – an inflatable castle that features ball pits, climbing towers, live DJs spinning tunes for dancers, confetti blasts and exciting competitions, including dodgeball – there are two brand new attractions. The Giant is a 900-foot long obstacle course featuring more than 40 different obstacles including crawl-through tubes and climbing walls and a final slide at the finish line alongside colorful inflatable landscapes, while AirSPACE is a wonderland boasting friendly aliens, spaceships, giant planets, moon craters, a big slide, a 60-foot tall maze and more.
"I can't tell you the total air volume in there," admitted Tour Manager Danielle Hodge over the phone earlier this week as the company packed up on its way to Elings Park this weekend. "But I do know that in the main castle alone there are more than 33 blowers. I think the total is about 88 or something."
Hodge wasn't full of hot air as she explained that even the parents will be inundated with inflatables while their kids play: two inflatable "Spider" tents are huge enough to provide shade for the patient guardians, while sneakers and shoes are stored in an inflatable area of their own.
But the grownups aren't excluded from the fun. An adults-only session is geared exclusively to those over 16, so everyone can relive the childhood they might not have even had.
"It's pretty cool to see," Hodge said. "You don't have to worry about trampling any little kids, so you can get wild, do flips, bounce around as much as you want. I love watching the adults. It's crazy fun to see them switch on being a little kid again."
[Big Bounce America comes to Elings Park, 1298 Las Positas Road, August 23-25. For more information and tickets, visit https://thebigbounceamerica.com or follow on Facebook (www.facebook.com/thebigbounceamerica), Instagram (@thebigbounceamerica), or Twitter (@thebigbounceusa).]
Nuclear Family
Ed Giron, Kathy Marden, and Bill Waxman star in DIJO Productions' Copenhagen, a re-staging of Michael Frayn's imaginative exploration of what happened during a real-life 1941 war-time meeting between nuclear physicists Werner Heisenberg, his former mentor Niels Bohr, and Bohr's wife Marghete. The colleagues had pioneered research in quantum mechanics but ended up on opposite sides of World War II, and while the conversation was abrupt, who said what was never revealed. Set in the afterlife, the three characters offer vastly divergent recollections and viewpoints on the aborted meeting, evoking personal, professional and political ramifications of their science of the day. Rubicon Theatre received rave reviews for its 2015 production of the drama by Frayn – who is far better known for his backstage, near slapstick farce Noises Off – with the L.A. Times noting the play "maps the quantum uncertainty principle to the heart of human nature." Copenhagen plays Fridays through Sundays, August 23 through September 8. at Center Stage Theater.
Movie Memories
SBIFF marks the passing of Fonda last Saturday with a screening of the recent 4K restoration of Easy Rider, which premiered in 1969 and launched both a countercultural genre and Fonda's career – the actor also received an Oscar nomination for co-writing the screenplay. Rider roars into the Riviera on Friday and Saturday at 9 pm… Meanwhile, passes and packages for SBIFF 35 in 2020 are on sale at a 25 percent discount through August 31.
You might also be interested in...