Museum Features Renowned Ceramic Artist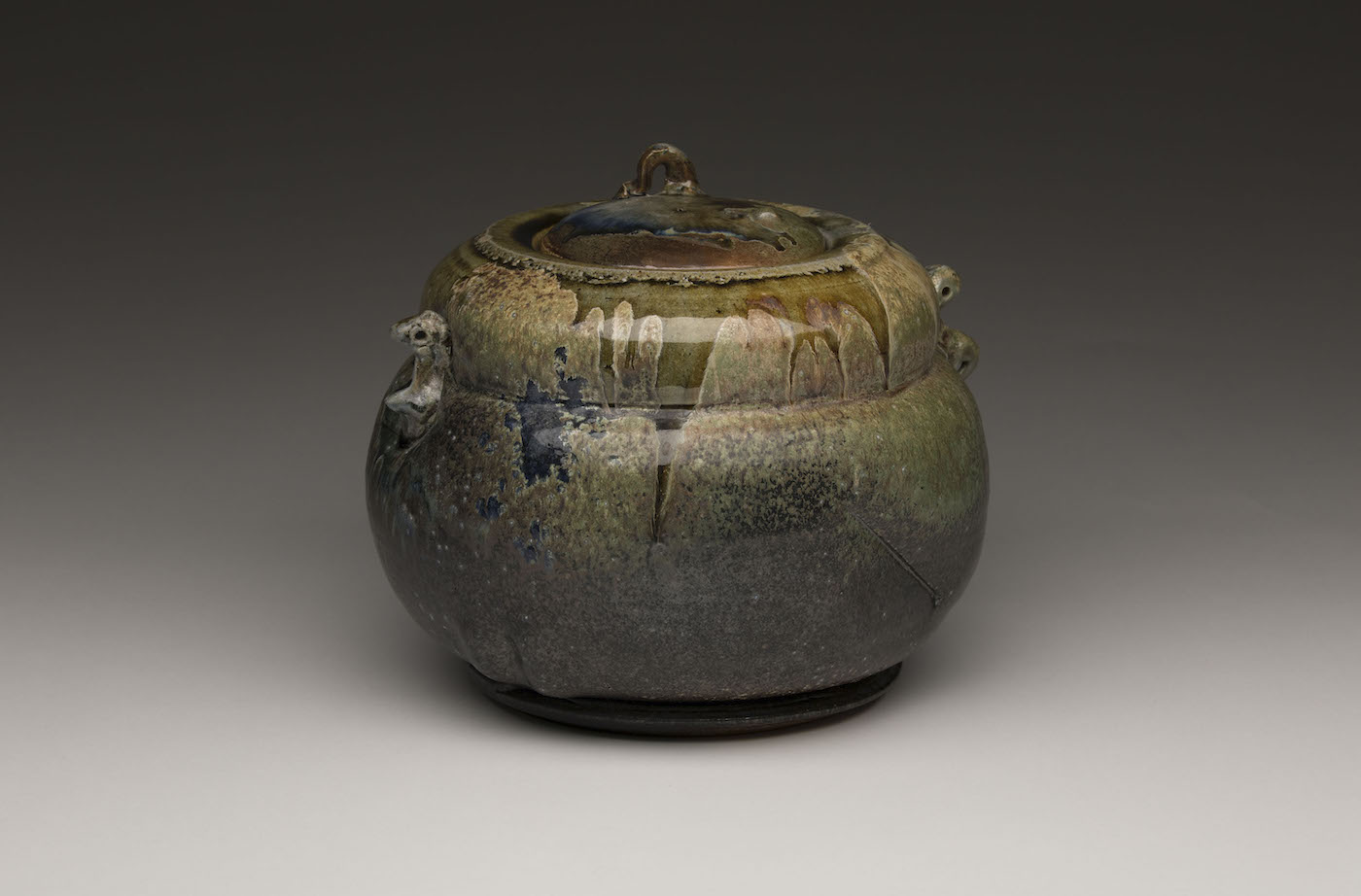 The Westmont Ridley-Tree Museum of Art has organized a touring retrospective exhibition of Don Reitz, one of the most experimental and ingenious ceramic artists of the last century. "Spontaneous Response: The Innovative Ceramics of Don Reitz" opens August 29 and runs through November 9 with a reception Thursday, August 29, from 4-6 pm.
"Don Reitz was a visionary who revolutionized the forms, structures and techniques of clay," says organizer Chris Rupp, curator and collections manager for the museum and a ceramic artist. "He came from what I would call the greatest generation of about a dozen ceramic artists who are all legendary, groundbreaking and transformative. These potters challenged the norm and revolutionized the way we think about ceramic art today."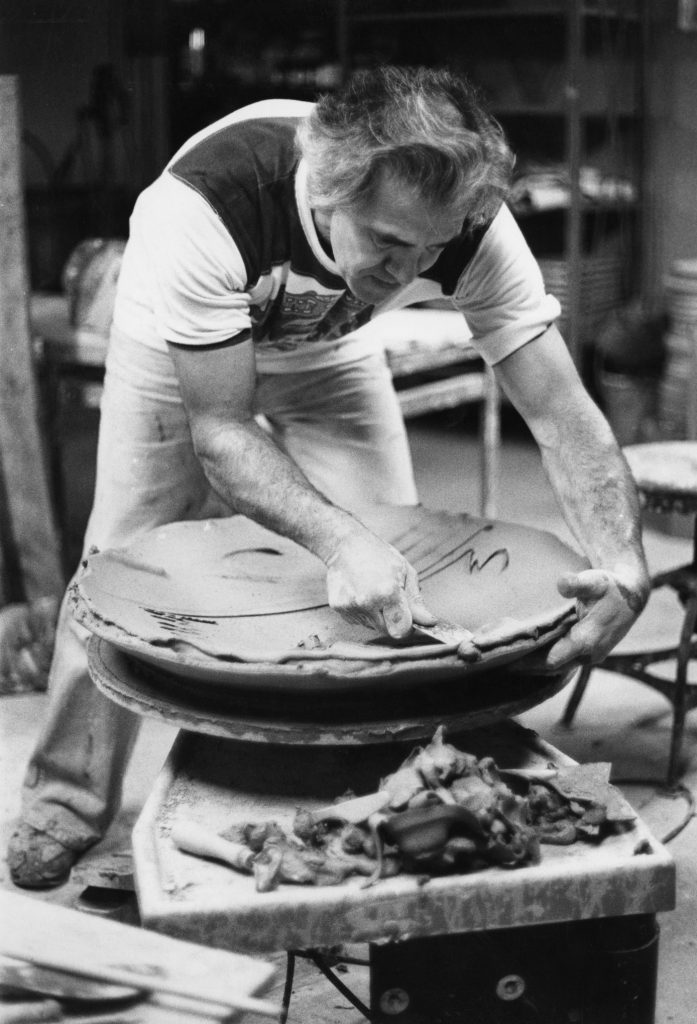 The exhibition features 78 rarely seen, avant-garde works on loan from the Reitz estate and other major collectors. Rupp produced a fully illustrated, color catalog with essays by Peter Held, Glenn Adamson and Brent Reitz, Don's son. Rupp met Brent and his wife, Jennifer, in 2018 at their Santa Barbara home. "What distinguishes this exhibition of Don's work is the personal involvement of his family in this project," Rupp says. "Brent's openness to sharing personal narratives and photographs of 'Dad' have been invaluable to the show's development."
Don Reitz, born a week after Black Tuesday at the start of the 1929 Great Depression, inspired a reemergence of salt glaze pottery in the U.S., which involves pouring salt into a pottery kiln during the firing stage. After graduating from high school, he served as a U.S. Navy diver for five years. He earned a bachelor's degree in art education from Kutztown State Teachers College, where he discovered his passion for working on the potter's wheel in his final semester. He earned an MFA from Alfred University's New York State College of Ceramics and taught ceramic art at the University of Wisconsin–Madison from 1962-1988. Reitz, who suffered a heart attack in 2007, continued producing works with the help of studio assistants for seven more years before he died at the age of 84 in Clarkdale, Arizona, where he had a private studio.
The museum is open Monday through Friday from 10 am to 4 pm and 11 am to 5 pm on Saturdays. It is closed Sundays and college holidays. For more information, please visit westmont.edu/museum or contact the museum at (805) 565-6162.
Teen Academy Raises Tone of Local Music
More than 40 area musicians have enrolled in the fifth annual Westmont Academy for Young Artists (WAYA), an intensive two-week program for local musicians ages 12-18, from August 5-17 at Westmont. Tuition costs $1100 ($650 for half session) with merit-based scholarships available to talented applicants who audition.
Performances, which are free and open to the public, frequently include faculty-student collaboration. The Solo and WAYA String Chamber Orchestra Concert is Saturday, August 10, at noon in Porter Theatre. The WAYA Faculty Concert is Wednesday, August 14, at 3 pm in Deane Chapel. The Chamber Music Playoffs, a performance oriented workshop, are Friday, August 16, at 3 pm in Deane Chapel. The Chamber Music and WAYA Symphony Orchestra Concert is Saturday, August 17, at noon in Porter Theatre.
WAYA is designed to significantly improve students' instrumental technique and musical artistry. "This training will help students prepare for their orchestral and chamber music activities at school, college auditions and Music Teacher Association's Certificate of Merit," says director Han Soo Kim, associate professor of music and head of strings at Westmont.
WAYA features faculty members include Kim, his wife Joanne, Loribeth Gregory-Beck, Mary Beth Woodruff, Sang Jun Yhee, Angela Miller, Michael Shasberger, Amy Hagen, Emily Sommermann, Andrea Di Maggio, and Laura Walter. Guest teacher, chamber music coaches and teaching assistants include Jim Connolly, Eric Heidner, Junia Work, Samila Aquino Holt, and Marcia Dickstein. "Our instructors include nationally acclaimed musicians, performers, and teachers," Kim says. "We will teach, inspire, and mentor students through lessons, performances, workshops, and classes."
In addition to playing their primary instrument, participants will study music theory, sight-reading and conducting, which will help them fully understand the conductor. They will learn other skills, such as working and communicating with fellow musicians, preparing to perform under pressure, techniques for practicing, preparing for college, and advice about college applications. Each student will receive four private lessons and attend workshops and classes.
You might also be interested in...