Every Sip Helps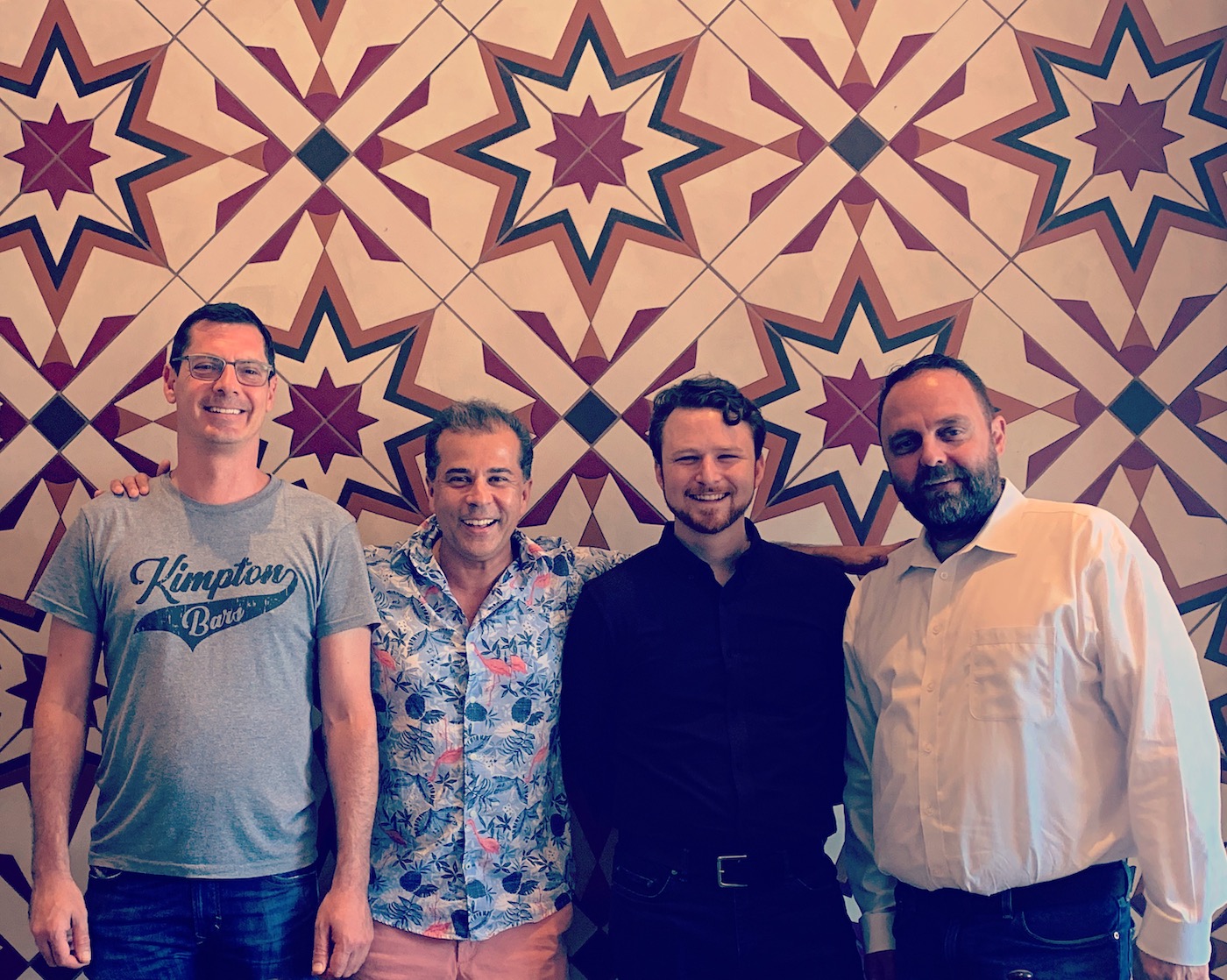 Thirsty? May I suggest the "Storm Cellar" at Finch & Fork? After all, every sip helps!
The mixology team at the popular restaurant and bar at Santa Barbara's Kimpton Canary Hotel launched a unique charity drive this summer – Cocktails for a Cause. A new mixed drink is introduced each month and proceeds from the sale of each order – shaken or stirred – are earmarked for a different non-profit. When they asked to team up with me for the month of August, I jumped at the chance, and I let my taste buds lead the way.
A cocktail novice myself, my contribution was to suggest that a local wine be a main ingredient in the cocktail. Wine as a mixed drink ingredient can be challenging – the powerful flavors of big red wines, especially, can clash against popular spirits like vodka and bourbon. So Finch & Fork's lead mixologist, George Piperis, went white, with the 2018 Storm Sauvignon Blanc, right off the Finch & Fork wine list.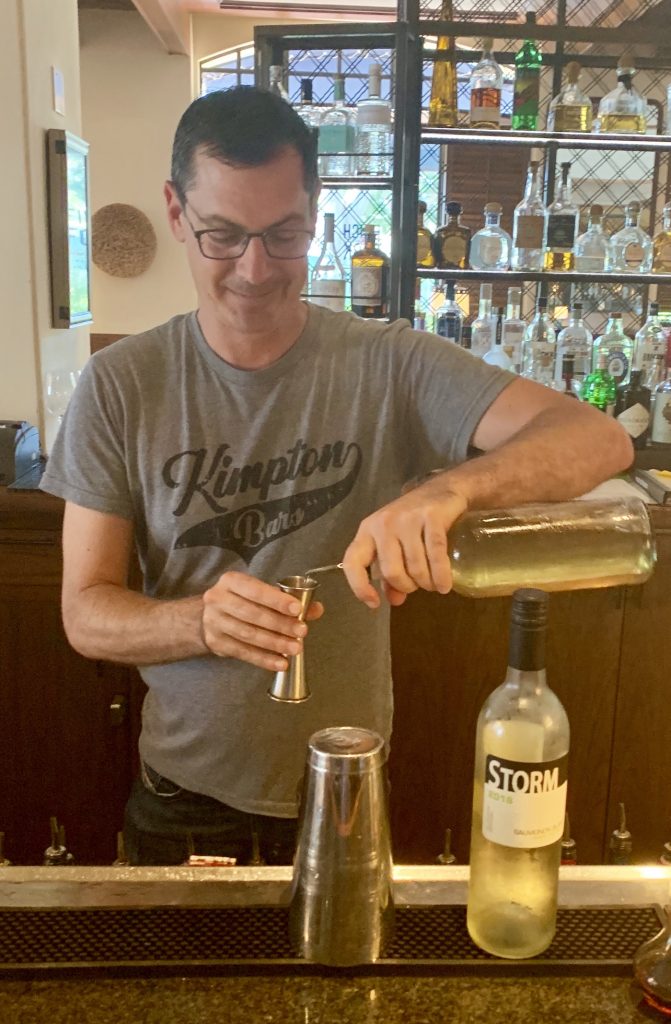 The wine has merit on its own. Santa Barbara County's 2018 vintage was cool, so the sauvignon blanc grapes, which were sourced from three vineyards in different corners of the Santa Ynez Valley, "saw a long hang time and a lot of acid retention, so it's made in a style that fresh," says winemaker Ernest Storm.
Piperis agrees. "It has a dry, crisp character," he tells me last week from behind the bar as he concocts what he's calling the Storm Cellar, a tip of the barman's hat to the winemaker. Combined with equal parts gin, along with ginger, lemon juice and soda water, and served on ice, the sauvignon blanc helps create a spritzy, bright, refreshing cocktail. A raspberry liquor floater adds a spark of color and a touch of sweetness that elevates the drink's zesty pop. The Storm Cellar is super easy to sip, downright delicious and perfect on any August night. It'll sell for the month of August, and for August only, for $14.
Also among my duties: to select August's charity, which gave me a chance to spotlight the wonderful work of the Santa Barbara Vintners Foundation. The philanthropic arm of the Santa Barbara County Vintners Association has represented the vast majority of our area's vintners in donating to myriad local causes. The Foundation was classified as a nonprofit organization in 2000 and has donated hundreds of thousands of dollars through high school and college scholarships and to altruistic groups like the Foodbank of Santa Barbara County, People Helping People and the Santa Barbara Foundation. Its biggest gifts go to Direct Relief, with a focus on the well-known international aid group's local projects; thanks to their spectacular biennial Santa Barbara Wine Auction, it's raised more than $5 million for the Goleta-based group, including the more than $900,000 it reeled in last year. Find out more about the Foundation's work at sbvf.org.
"It doesn't matter how much wine we make or sell, it's more about whatever we can do for others," says Jessica Gasca, Foundation president and winemaker behind the Story of Soil label. "People in the wine business are generous and they want to give back."
One dollar from the sale of every Storm Cellar will go to the Santa Barbara Vintners Foundation. Any thirst concerns during the month of August, then, should be taken directly to the Finch & Fork in downtown Santa Barbara, at 31 West Carrillo Street. The bar is open all day from 7 am for breakfast, lunch, and dinner and hosts Happy Hour every weekday from 4-7 pm. Check out the predominantly local wine list and the whimsical lineup of cocktails at finchandforkrestaurant.com.
Just be sure to order the Storm Cellar by name.
Cheers!
You might also be interested in...