The Hard Knox House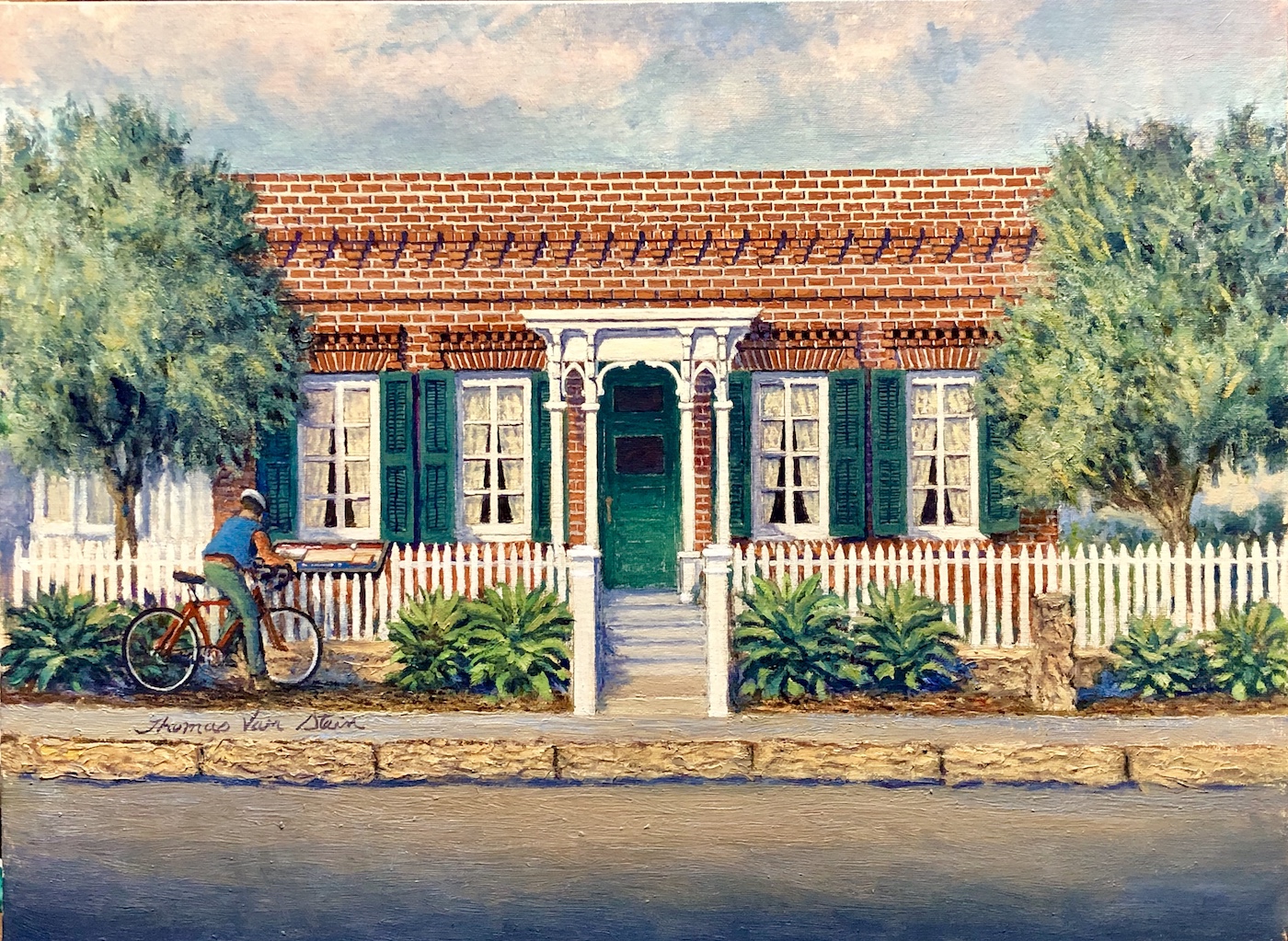 MJ's favorite painter, Thomas Van Stein, just completed a commissioned painting of the historic Knox-Cota building on Anacapa Street for the Santa Barbara Trust for Historic Preservation. The house was built in the 1870s for Dr. Knox and his wife.
The building's facade crumbled in the 1925 earthquake, and has been sitting as a rather plain non-descript building ever since. The idea is to bring it back to its original 1870s design. "My painting can/will," says Van Stein, "serve as an inspiration for the restoration project."
The Santa Barbara History Museum provided Thomas with a series of black and white photos from the 1880s that he used as reference, along with the landscape architect's future planting design.
"Once completed, and landscaped," Van Stein surmises, "it will bring more depth and charm to the downtown area and serve to link Santa Barbara to its Victorian era, before the Spanish Colonial theme took hold in the early Twentieth Century."
You might also be interested in...