The Lark Wins 3rd Annual Cocktail Contest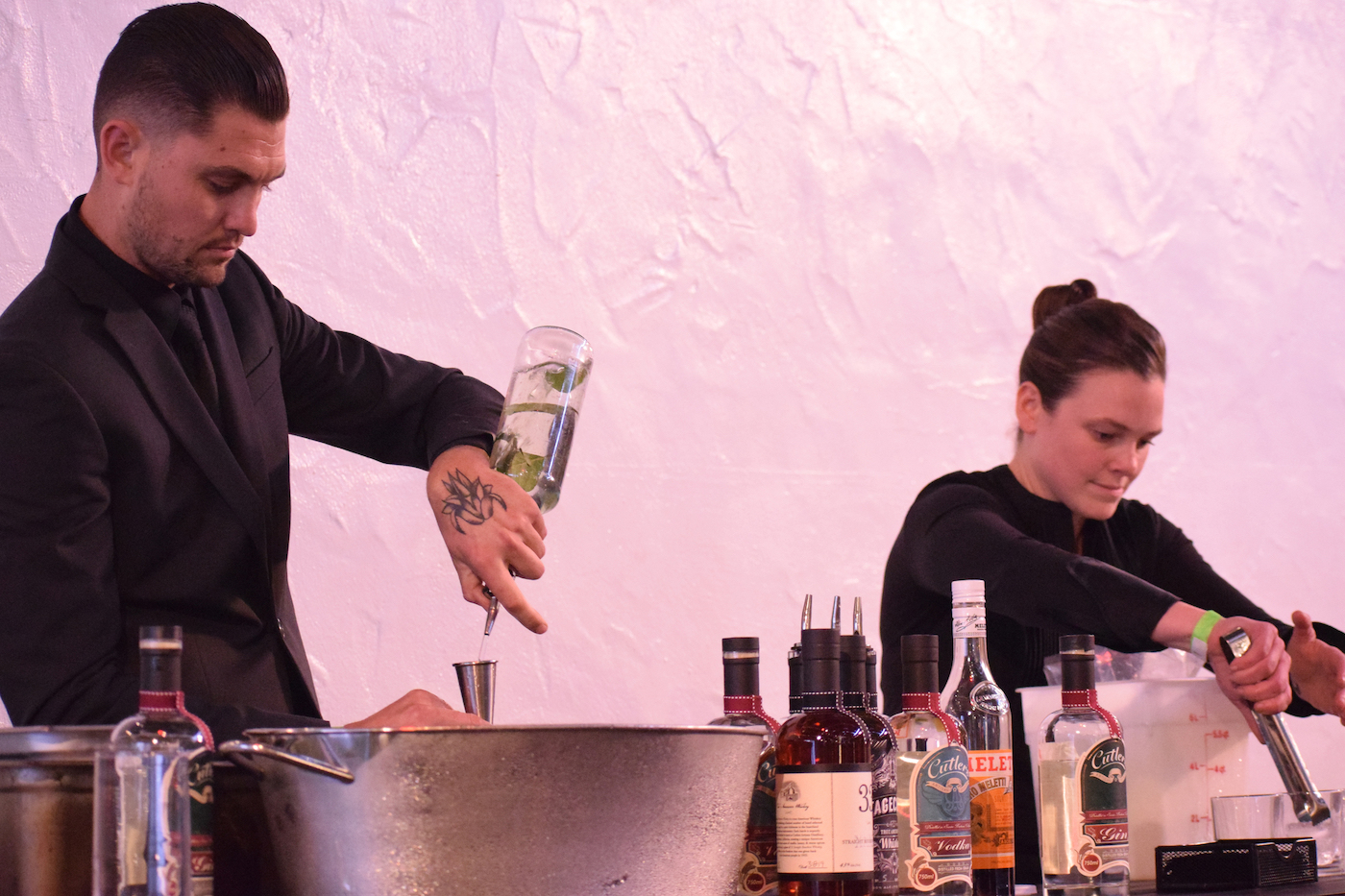 For these five bartenders, this was a tall order, indeed: create a mixed drink that encapsulates the essence, the beauty, and the charm of Santa Barbara. They shook and muddled and stirred, and at the end of this annual bartender contest, The Lark came out on top. Their "Sticky Fingers," a gin- and mezcal-based cocktail made with foraged herbs and honey, is 2019's "Official Drink of Santa Barbara."
"What happens when you stick your hand in honey?" Lark mixologist Nick Priedite yelled out to the thirsty, sellout crowd of 300 that descended on El Paseo Restaurant last Thursday. Their retort: "Sticky fingers!"
"To me," Priedite continued, "Santa Barbara is one big bowl of honey!"
That enthusiasm, combined with an animated cocktail-making demo and impassioned description of how "Sticky Fingers" is a liquid snapshot of the coastal enclave affectionately known as The American Riviera, clinched The Lark the win, beating out talented bartender teams from The Angel Oak at The Ritz-Carlton Bacara, Convivo, Finch & Fork, and Finney's.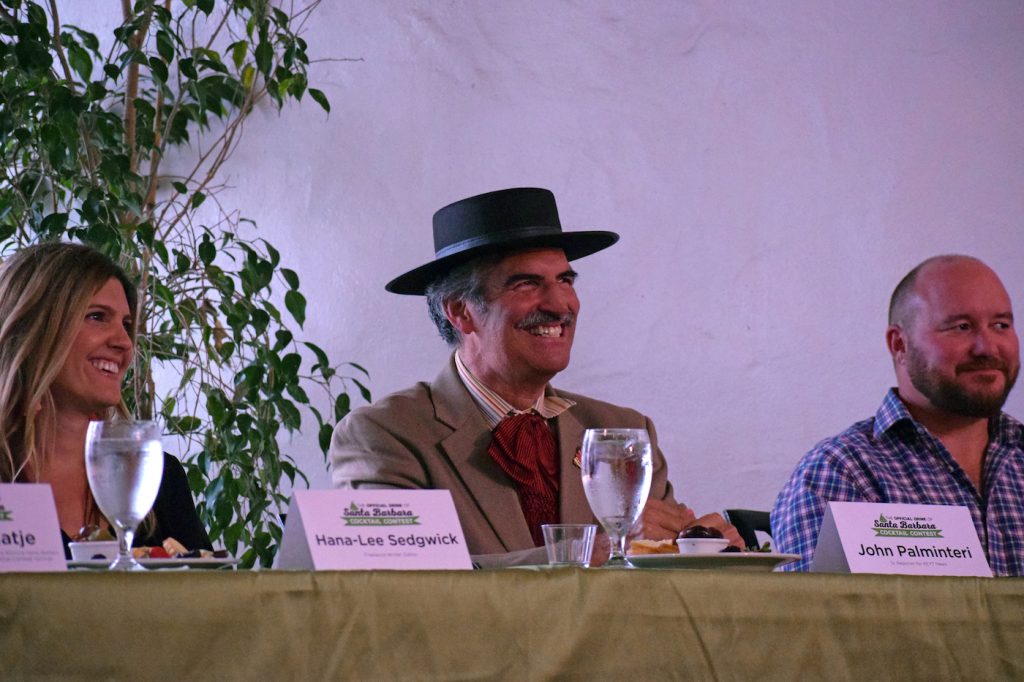 This was the 3rd annual Official Drink of Santa Barbara Cocktail Competition, an event celebrating the city's burgeoning mixed drink scene and one that I've had the good fortune of emceeing each year. Presented by Visit Santa Barbara, the event is many weeks in the making, with calls put out months ago for recipe submissions, a weeks-long online voting event run by the Santa Barbara Independent and the culminating night of competition featuring the top five vote-getters.
Participating barkeeps were tasked with drawing inspiration from Santa Barbara's landscape, architecture, and culinary scene, and with using local ingredients. Base spirits were provided by Cutler's Artisan Spirits, one of the contest's founding sponsors.
"Sticky Fingers" calls for Cutler's gin infused with bay laurel, then combined with mezcal, tequila's smoky sister. Fresh lemon juice and avocado blossom honey blend to balance citrus and sweet. A bitter dash from Amaro Meletti is tempered by a splash of orange flower water. A single avocado leaf, afloat, garnishes the blonde beverage, which is served over ice. It's pretty, refreshing and complex at once – indeed, a lot like Santa Barbara itself, you could say.
The Lark's entry took the win by impressing a lineup of five judges, including KEYT Senior Reporter John Palminteri, local wine writers Matt Kettmann and Hana-Lee Sedgwick, and Instagrammer Sarah Chhum, who won her chance to sip and judge through a public guest judge contest. The fifth judge earned his seat last year, when his own craft cocktail won the coveted Official Drink of Santa Barbara title.
"It definitely made a huge difference," Ty Lounge mixologist Tyler Ondatje said about the effects of the publicity generated by his 2018 score: the past year has seen a steady stream of patrons ordering the "Biltmore Fuerte" by name.
The Biltmore's winning cocktail – "fuerte" is Spanish for "strong" – was inspired by the Montecito community's resilience in the wake of the January mudslides. The sipper features Cutler's bourbon, lemon juice, strawberry purée and honey made by bees rescued from the Thomas Fire. And the response over the past year "has been overwhelming," echoed Biltmore GM Karen Earp, who cheered competitors from the audience. She also confirmed that the "Biltmore Fuerte" would remain on the Ty Lounge menu.
"Sticky Fingers" earns a slew of prizes, biggest being heightened exposure through Visit Santa Barbara's myriad marketing channels. You'll find it on The Lark's cocktail list right now.
And there was a second winning spirit this night: the People's Choice honor, determined through a texting platform that recorded real-time votes from attendees, who got to sip samples of all five entries. The barkeeps at Finch & Fork inside the Canary Hotel nabbed that one. Their "Eucalyptus Lane" combined Cutler's gin, vermouth and citrus for a bright, quenching drink playfully topped with eucalyptus-tangerine foam.
Cheers!
You might also be interested in...