Alexander the Great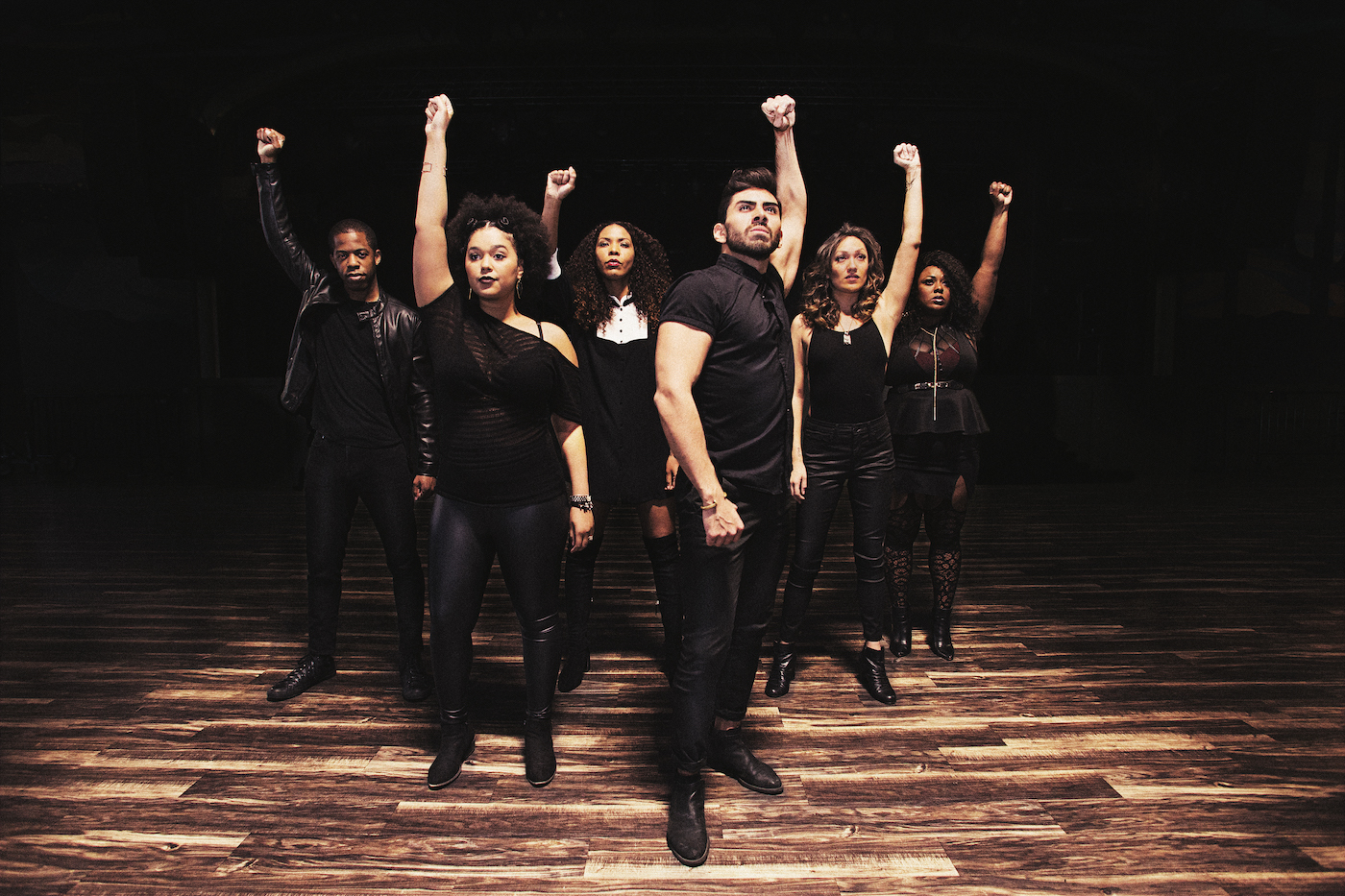 Despite the fact that she has spent a large part of her adult life in musical theater, Arizona Theater Company's Chanel Bragg was initially reluctant to listen to the 2015 original cast recording of Hamilton: An American Musical, Lin-Manuel Miranda's "sung-and-rapped through" show that had opened on Broadway only a few months earlier. "I'm from the hood, I grew up in an urban environment. Rap music is very sacred to me," Bragg explained over the phone last week. "A musical theater piece with rapping? Oh, man, that idea sounded mad corny, like some sort of watered-down hip-hop."
Fast-forward a few years – a span that has seen the highly-original musical gone on to become an international smash that captured multiple Tony and Grammy Awards as well as the Pulitzer Prize – and Bragg is now not only a huge fan of all things Hamilton, she's also the curator, co-creator, and director of The Alexander Project: A Tribute to the Music of Hamilton, which calls itself a gritty hip-hop throw-down that serves to fully realize Hamilton's music. The show – which the producers stress has no ties to the original Broadway production – spans the entire catalog of music from the Original Cast Recordings, The Hamilton Mixtape (which collects covers and reimagined variations on Hamilton songs) and Hamildrops, Miranda's 2018 track-per-month releases of reworkings and inspirations featuring different collaborators from Broadway and beyond (The Decemberists, Sara Bareilles, and even "Weird Al" Yankovic).
The Alexander Project features a cast of professional theater actors and singers fresh off runs with such pop musicals as The Book Of Mormon, RENT, December 63, Evita, and Miranda's own In The Heights – including Ryan Alvarado, who originated in the first national tour of Hamilton: An American Musical as the alternate for the title character – plus a full live band including a DJ.
"It's like a beautiful utopia of all songs associated with Hamilton, a set list of crowd favorites from the show and recordings," explained Bragg, who "fell in love" with Miranda's music when she starred as Carla in In The Heights. "The songs in the [Broadway show] are like opera, with lots of dialog. But we cut all that out – there's no costumes, no staging, no talking, no acting. Just the incredible music. It's like a mixtape version of the mixtape."
Bragg said that the show came into being via the prompting of Phoenix promoter and club owner Charlie Levy of Stateside Presents, who envisioned a one-off evening in tribute to Hamilton to run locally in Arizona. The night proved such a success that it turned into a longer run, and now heads out on tour for a date that includes a stop at the Lobero Theatre on Saturday, June 22.
"When he proposed it, I was all in," Bragg said. "But I wanted it to reflect all things Hamilton and also my personal approach, my musical language, my own background. If my love for hip-hop and my love for musical theater had a baby, it would be Hamilton. So I researched the favorite songs from the show, played around with them, giving things different emotional compositions and connotations. There's lots of gender-bending, and other angles."
The whole point, Bragg said, was to create an evening that feels as alive and immediate as a blend between Broadway and a street performance.
"I needed to address the repertoire in a way that felt authentic but also felt like a true hip-hop experience," she said. "Our break dancers, for example, are legitimate street dancers, not typical Broadway chorus members. And we have a DJ scratching records while we're singing."
Also adding to the street cred is that, despite the fact that Hamilton still commands astronomical prices, tickets to The Alexander Project range from $15.50 to $36. "Kids at my theater camps have been screaming for songs from Hamilton, which speaks to how important this music is. But who can drop $300 to see the show live?" Bragg said. "The whole point was to make the music accessible to families. The show is meant to be a singalong. We're not trying to compete with Hamilton, which is a Broadway beast, a giant like Wicked or The Lion King. We just want to make it available for families to experience and enjoy."
Born to be Wild
That title covers both the Steppenwolf front man John Kay's most famous hit single, the indelible rock anthem still heard on classic rock radio every day, as well as his more recent endeavors in working to protect and defend threatened species, including the African elephant. Kay, who has lived in Montecito with his wife, Jutta, for several years, presented his special one-man show at the Sacred Space in Summerland last year and will bring the career-encompassing evening to the Lobero on Sunday, June 23. The curated event explores Steppenwolf's history, rock stardom, his solo career and his gradual transition into wildlife activism in a multimedia journey that concludes with a brief solo performance. The event benefits sustainability projects at the theater, including energy-efficient LED lighting, waste reduction programs, and the eventual purchase of solar panels, in keeping with Kay's passion for protecting the environment at a local level. Tickets cost $31 to $46, or $106 for VIP seating that includes a meet & greet reception following the event.
Book 'Em
Chaucer's chows down on three different newly-published books this week, including Behind the Eyes of Liberty Pearl, Wendy Dale Young's fact-based novel about adopting Saddam Hussein's abandoned dog. The shaggy-haired Coton de Tuléar puppy was found in the rubble after the bombing of the Iraqi presidential palace in 2003, and was brought to the Baghdad Zoo and then the U.S., where Young, a Los Angeles-based composer and writer, adopted her. Both Young and Liberty Pearl will be at Chaucer's Books at 7 pm Wednesday, June 26.
Santa Barbara writers Gary Delanoeye and Barbara Greenleaf share the spotlight the following night at Chaucer's where the authors, educators, and colleagues will read from their new humorous books. Delanoeye's Clean Shorts is a collection of 12 short stories drawn from the author's experiences and/or his imagination, while Greenleaf's This Old Body is a collection of humorous personal essays, poems, and quick takes through her adventures in aging.
You might also be interested in...