Mindvalley's 'Extraordinary' Seminar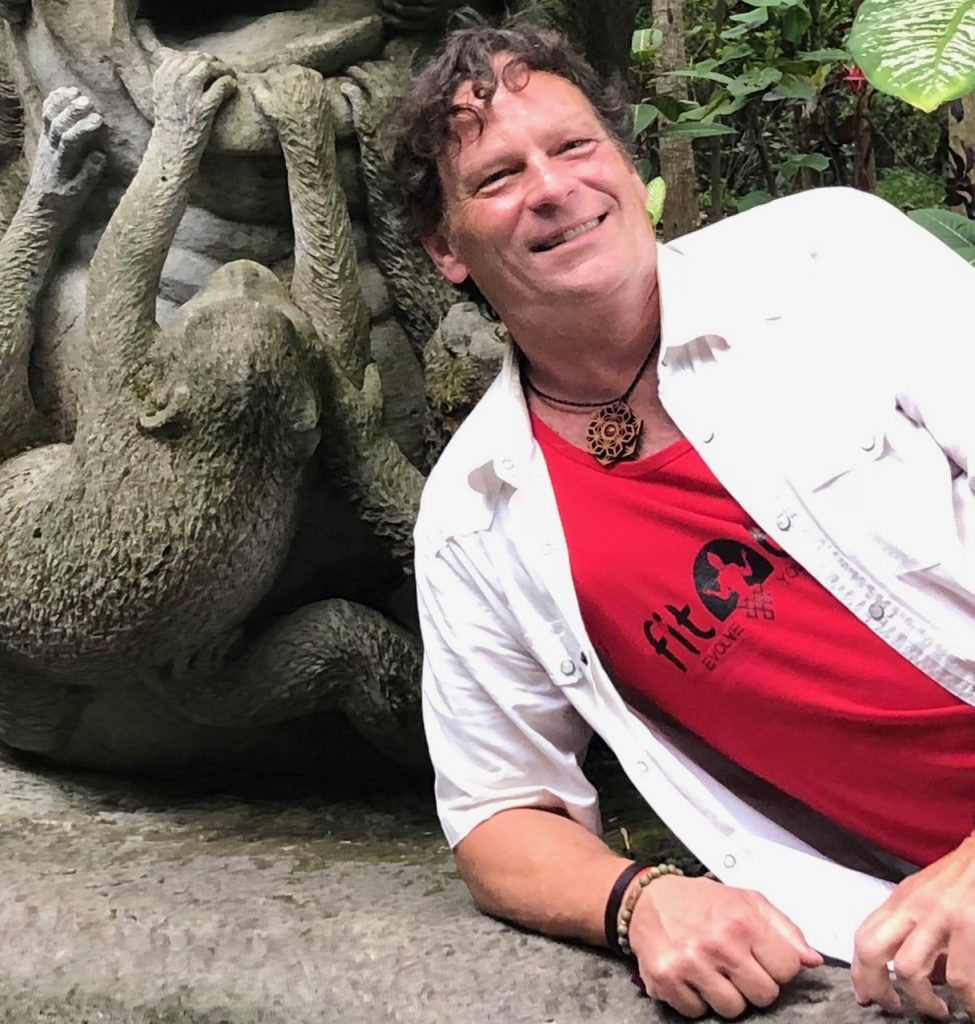 Vishen Lakhiani created Mindvalley in 2004 just to sell meditation CDs, then transitioned into a self-running media company that built sites for self-improvement authors. By 2011, he created a teaching academy and merged his successful A-Fest into Mindvalley as a live events component. But that was still small potatoes compared to what happened just three years ago, when Lakhiani authored The Code of the Extraordinary Mind, which quickly became a bestseller and let to more outlets, including Mindvalley Quests, the online learning platform. By 2018, the company transformed and grew exponentially, turning into one of the leading brands in human transformation, with millions of subscribers.
This weekend marks Mindvalley's first live seminar in Santa Barbara in its signature one-day training called "Be Extraordinary." The workshop synthesizes ideas from Mindvalley's roster of change-maker teachers into a model for peak performance by learning an optimized practice of meditation, exploring a unifying philosophy for understanding your role in the world and the meaning of your life, and practicing methods to rapidly access enriched states of mind including happiness, confidence, vision, and peace.
The seminar on Saturday, June 15, will be led by Marcus Kettles, the Ojai resident best-known around town as the co-founder and owner of the Fit Buddha Evolutionary Fitness center, which combines physical exercises with spiritual practices of moving meditation and visualization. Kettles, whose previous work experience includes hosting foreign dignitaries and leaders at the 1984 National Democratic Convention, serving as Director of Membership and Marketing at a national trade association, holding down a job as a VP of Business Development for a Wall Street bank and spending time as a working actor on and Off Broadway, and producing plays and films.
A self-described meditator and spiritual seeker ever since he read Autobiography of a Yogi at 18, Kettles was a founding member of Unity of New York and has hosted and/or led Artist Way programs, Prosperity Workshops, Music and Sound Healings and Mystery School Jedi Trainings since moving to Ojai in 2004. Since encountering Mindvalley in 2016, Kettles has participated in LEAP, Reunions, Mindvalley University and A-Fest and was selected and trained for the Mindvalley Master Certified Trainer program in 2017.
He talked about Mindvalley and the "Be Extraordinary" seminar earlier this week.
Q. You have done a lot of personal growth and work on your spiritual path work. Why did Mindvalley appeal to you?
A. It's a perfect mix of spirituality, pragmatism, science, and community. I live in Ojai, and I've been to fire circles and similar things, but they don't always resonate. I felt completely at home with Mindvalley and I like being part of an organization of like-minded people. It's intergenerational and multi-ethnic, -racial, gender fluid – very inclusive. No judgment, but still very practical. But you don't feel like you've been sold something. For whatever reason, Mindvalley fit my personality type. So when the opportunity [to get involved in the training program came] and do these seminars in local communities with a small group of people who are wanting to transform, it hit me like a ton of bricks, hair standing up on end, heart-quickening, and all that. It was excitement, yearning, and challenge all coming together in that commitment to wanting to light up as many lives as possible. I love to be with people, see what makes them click, how they turn on to themselves and expand, and help them to up-level.
What makes the program different and effective?
The seminar is for those who are ready to delve into whatever it is that's holding them back, but you have to be aware that there is something keeping you from fulfilling your deepest desires and goals. This is about realizing we are the biggest obstacles to our own fulfilment and happiness. It's a very organized event that works with a protocol of an eight-hour seminar based on The Code of the Extraordinary Mind.
How does the spiritual aspect balance with the business/achievement goals?
Mindvalley doesn't make you feel guilty for being successful or suggest that you don't deserve abundance. It's fine to have goals you want to achieve. In fact, the seminars draw many very high-functioning, talented, successful, and affluent people – of which there are many in Santa Barbara and Montecito. They will learn some things about what gets in their way, traumas and difficulties about connecting with joy in their careers and relationships. The universe is favorably disposed toward us. If we can get out of our own way, we can have a greater, more abundant life in terms of fulfillment of every kind.
What can people get out of a single day training?
You get the tangible six-day meditation practice, handouts to refer to, and the experience of connecting. If you are already using a meditation practice, you can up-level or integrate the basic essentials of what makes us happy and awareness of what holds us back. Once you see that the limits are really ego-driven you can overcome obstacles. It's very doable, simple and effective… It's called "Be Extraordinary," not "Becoming," because it's about being, not doing. It's about owning yourself, owning your life and being willing to share it with yourself and others. People have a real experience and learn practical ways to up-level their lives. And what we anchor in lasts well beyond the seminar. You change, and it leads to the next step of discovering what life is all about. The universe is favorably disposed toward us. If we can get out of our own way, we can have a greater, more abundant life in terms of fulfillment of every kind.
(Mindvalley's "Be Extraordinary" seminar takes place 10 am to 2 pm on Saturday, June 15, at Unity of Santa Barbara, 227 East Arrellaga Streer. Enrollment is $199. Visit www.mindvalley.com/be/california/santabarbara.) 
The Power of Vulnerability
Round 2 in the recently resurrected Authentic Relating Games takes a dip into the pool of being more open and transparent. Among the questions to be explored are how we experience vulnerability, how being open might lead to deeper connections, and how being conscious about conversation levels – Informational, Emotional/Personal and Relational, the latter the primary focus of ARG – can lead to greater intimacy. Jenny Calcoen and Damian Gallagher co-lead the games 7-9:30 pm on Friday, June 14. Registering in advance not only saves $7 over the day-of price of $25, it might be the only way to get in, as the duo's April games debut sold out all 40 slots.
Seminars at the Soup
A busy week for workshops at Yoga Soup continues 2-4 pm on Saturday, June 15, with Yemaya Renuka Duby's "From Abandonment to Empowered Love," as the psychosomatic bodyworker and teacher offers her approach of "Mentoring to the Heart of the Matter" to dismantle the obstacles to deep self-love and empowered relationships. The $15 workshop explores the realms of the 2nd, 4th and 7th chakras, our connection to our blood mother, to our primary caretaker and to our source, life, spirit, and god/goddess…
Pura Luna Apothecary offers a rare all-gender event celebrating the Sagittarius full moon under the Gemini sun. Participants are encouraged to bring songs, poems, prayers and/or snacks to share for the event that will honor the divine masculine and feminine in us all to create a safe space to delve into the powerful time to let go of old stories which block growth and take on new perspectives that encourage it. Attendees will receive a Full Moon Workbook by Spirit Daughter to help break through their barriers into their highest vision. The 7:30-9:30 pm event on Sunday, June 16, costs $25…
Christabel Zamor, founder of the "somatic mystery school" Breath of Bliss Academy, invites everyone to explore air as plant medicine in her sacred breath ceremony to connect with the heart, higher self and soul. The intention at the 7-9 pm workshop on Wednesday, June 19, is to breathe deep and remember that we are angels here on Earth to share our love with humanity. Admission is $44 in advance, or $55 day of.
Conscious Party
Sure, the Santa Barbara Consciousness Network would like people to come to its events, which now include a crowded calendar of workshops and seminars in such areas as the relationship between spirituality and finance, relationship and even the environment, among other areas. But if you're only interested in gathering for connection that's OK too. Which is why all are invited to one of SBCN's periodic Community Celebrations slated for 6-9 pm on Saturday, June 15, at Karpeles Manuscript Library (21 West Anapamu Street). Hosted by Forrest Leichtberg, founder and president of the Consciousness Network, the event features announcements and details about future events and a few words from previous speakers and musicians, but mostly just connecting with like-minded community members over healthy food and beverages (it's an optional potluck) and celebrating life and each other. Free, but registration is encouraged at www.eventbrite.com/e/consciousness-network-community-celebration-tickets-59978651762?aff=erelexpmlt.
You might also be interested in...