Tribute to an Underground Hometown Hero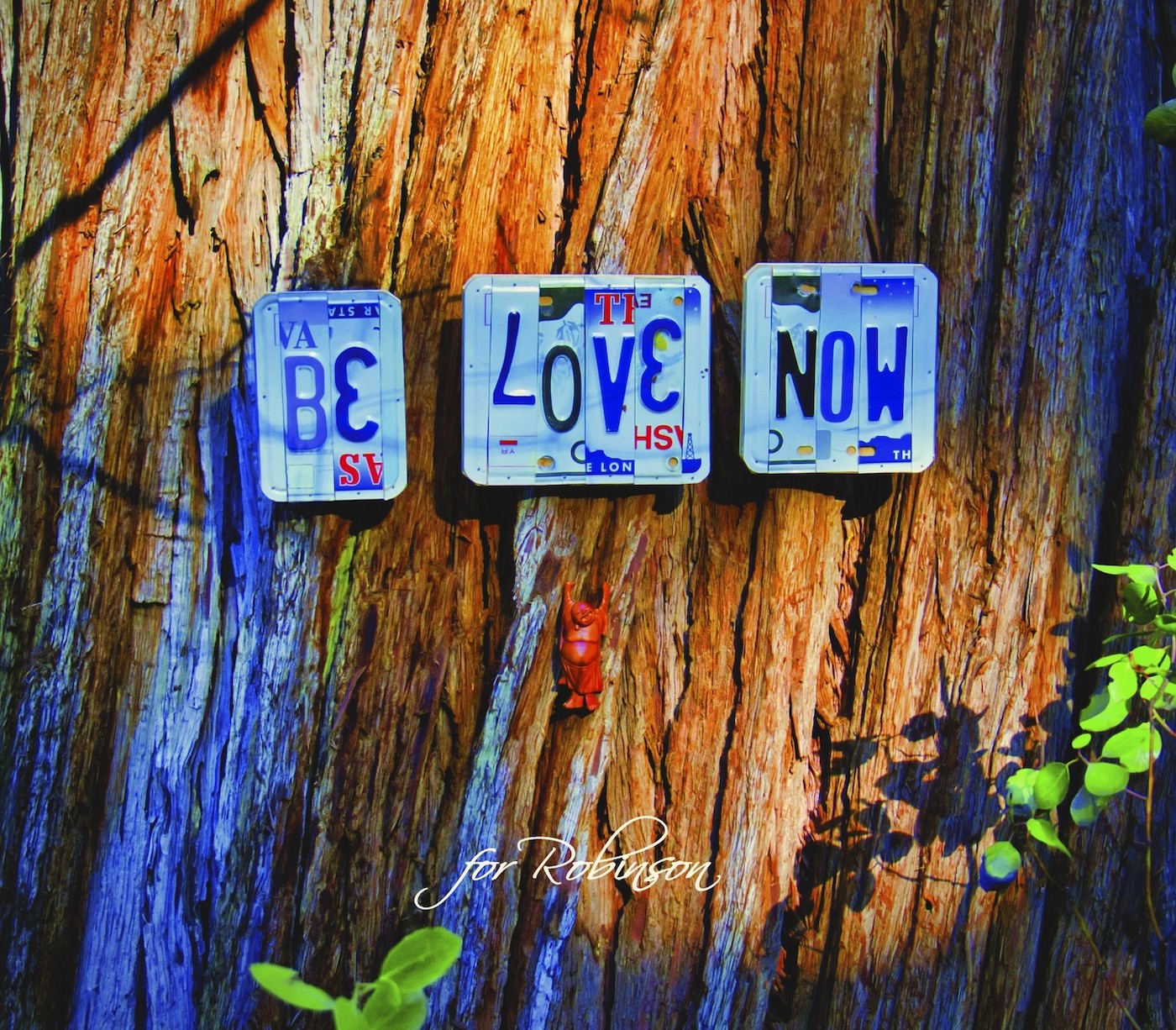 When Robinson Eikenberry passed away suddenly at age 47 on July 4, 2017, the Santa Barbara community lost one of its most influential musicians, although very few outside of his circle ever heard him perform. That's because Eikenberry didn't crave the spotlight, preferring instead to stay behind the scenes as a producer, engineer, songwriter and, not least, a cherished coach and dear friend to scores of Santa Barbara singer-songwriters.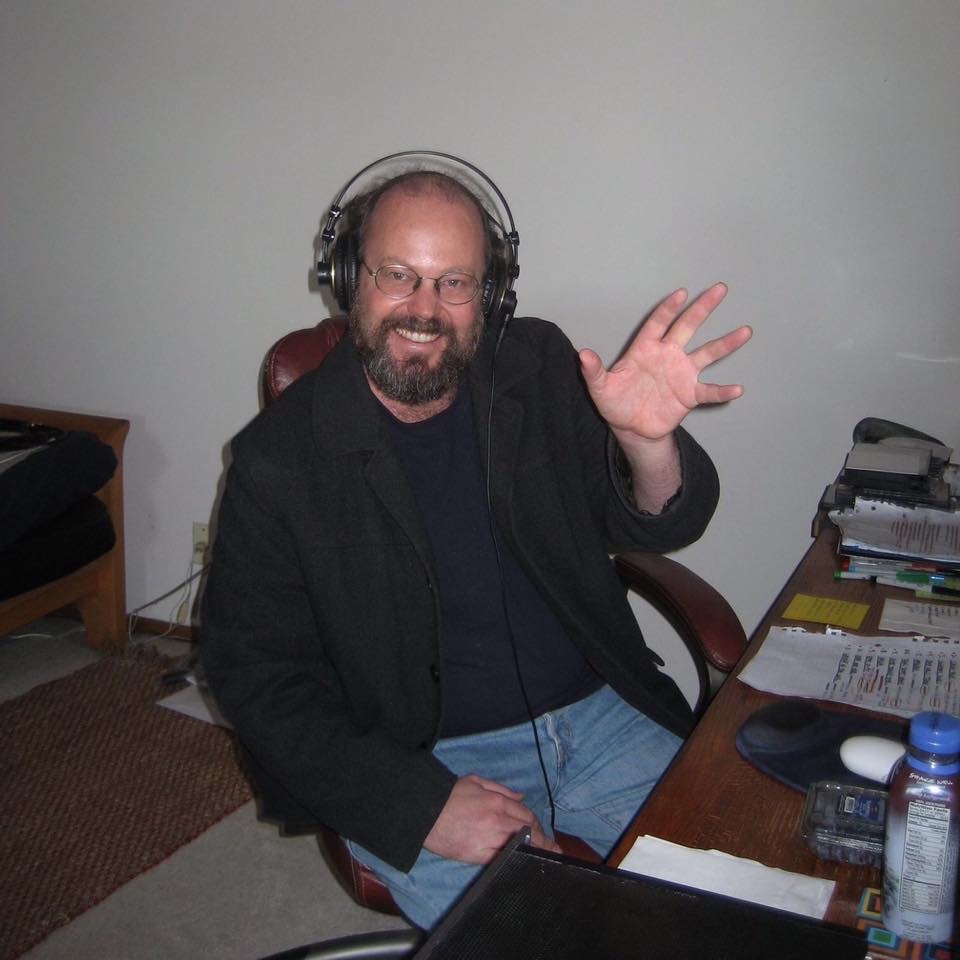 Which is why the Lobero was full for the memorial concert held soon after the 35-year resident of Santa Barbara died, an event that featured dozens of singer-songwriters the beloved eclectic sound producer had worked with over the years. Nearly two years later many of those same musicians have come together again for a double album tribute to Eikenberry dreamed up by his mom, Mary Jane Franus, and co-produced by Franus and her partner Mary Beth Norum, along with Jesse Rhodes. The album contains 40 songs he'd produced over the years, and many more that he'd only begun recording at the time of his death, plus several that were composed in his memory after his passing.
Be Love Now, named for one of his favorite expressions (and the trio of license plates that hung in his studio), contains songs by a virtual Who's Who of Santa Barbara singer-songwriters across a wide swath of styles, including Alastair Greene, Antara Hunter, Cory Sipper, Cyrus Clarke, David Cowan, Glen Phillips, Jamey Geston, Jim Connolly, Karen Thurber, Nicola Gordon, Rebecca Troon, Robert Postel, Sean McCue, Sierra and Susan Marie Reeves, and Vince Chafin. The album will be celebrated in a CD release party/concert at the Center of the Heart, 487 North Turnpike Road from 4-10 pm on Saturday, June 8, when close to three-quarters of the 40 artists will perform. The astounding turnout and album itself is indicative of the influence woven by Eikenberry, who was much more than just a maestro of the mixer.
"Robinson had the latest and greatest equipment to get the sound he wanted, but he also made everybody feel completely comfortable in their own skin, which is really important because you can be pretty naked and raw when you're in the studio," explained Susan Marie Reeves, who recorded with Eikenberry more than a dozen years ago and became such good friends that she rented him living and studio space in her home the last three years before he died. "He wanted you to be completely creative, and was always very positive and gracious. He held space for whatever you needed, and would listen to everything you needed to talk about. We'd often spend the first 20-30 minutes talking about the deepest things going on in my life before we'd start recording. Everybody felt like he was their very best friend."
That was certainly also true of Rhodes, the veteran singer-songwriter who first recorded with Eikenberry back in 1990, before he signed a deal with Warner Brothers and later returned to solo work, scoring and producing.
"Robinson just had a way of making you feel incredibly comfortable and honoring your talent," said Rhodes, who formed a lifelong bond with Eikenberry even though they rarely worked together again. "He was like a lightning rod for brightening people up, seeing the best in you, focusing on that and helping you to shine. It was a special thing the way he'd make that come out as he made you feel safe, comfortable, appreciated, and respected."
Rhodes picked up the bulk of Eikenberry's unfinished projects that were stored on his computer at his passing, and has had his hand in many of the tracks on Be Love Now. "Finishing them was like working with Robinson from beyond the grave. I'd pull up the things he worked on and would see the moves he made to make things sound right. It was visually and sonically apparent what he'd done and wanted, and on a deeper level, the emotions and intentions that went into all the choices he made. I picked up on those, felt his presence while I was mixing, the essence of his being. I would confer with him and we'd agree pretty much on what to do."
An instant heartfelt connection also happened for Joe Woodard, the veteran local arts scribe and musician (Headless Household and several other projects), who recorded his only solo CD, the self-described midlife crisis folk effort Between, with Eikenberry in the early '90s. "He had the right balance of getting the job done, being an enabler, and kind of acting as a weird guru figure which I later realized made him the Rick Rubin of Santa Barbara. He could ferret out what was interesting and pull out things they may not have even realized themselves."
Like the others who worked with Eikenberry, Woodard also sang the praises of the producer who went far beyond simply setting up the microphones and spinning the dials. "He was detached from reality enough to not take it too seriously, but was also be able to enable artists who might have thought 'I'm just a local singer-songwriter.' He'd say, 'You're much more than that. We can get to the heart of who you are by exploring and recording and making an album together. He could coax out a personality you didn't know you had."
As with many of the other musicians on the tribute CD, Woodard never worked with Eikenberry directly again, but remained friends for years, a story that likely characterizes most of the 200-plus artists Robinson recorded. That impressively large number is even more surprising considering Eikenberry worked well below the radar, never advertising or promoting himself, but still filling his production calendar purely by word of mouth.
"It was on the downlow. If you wanted him to record with you, you had to get his number from somebody who knew him, and get a recommendation," recalled Reeves, who made the connection through the late Montecito bassist Kenny Edwards. "And he'd have to get to know you first. But once he did, you felt like he was your best friend forever."
Now, Eikenberry's influence is set to extend beyond Be Love Now and Saturday's concert, not only in possible future posthumous releases but also in the recordings that have been inspired by his passing. Woodard's unrecorded "Falling in the Out Crowd," written back in 1994 in tribute to Eikenberry's role as "a conduit to a whole different group of creative people in town who are not concerned with commercial potential," is not only on the tribute album, but will also be the lead song on Woodard's long-delayed Faux Folk album he never got around to making with Eikenberry now being produced by Rhodes.
"Robinson was an extremely important and influential figure in Santa Barbara music, but a lot of people outside the musician world don't know much about him, as he wasn't really on the social circuit," Woodard said. "But he was working some serious magic in his studio."
(Be Love Now and tickets to the concert are available at the door or online at www.robinsoneikenberry.com.)
Further Folk Forays
A surfeit of sensational singer-songwriters shows surround the Eikenberry event, spanning the city's largest venue to one of its smallest, both on Friday night, with another favorite returning to SOhO on Sunday evening. The Cambridge Drive Concert Series on Friday night hosts Buddy Mondlock, whose tunes have been recorded by such fellow songwriters as Guy Clark, Nanci Griffith, Garth Brooks, Art Garfunkel and Janis Ian, to name just a few. His new album, The Edge of the World, is his most personal to date, a song cycle that serves as an introspective journey from childhood through to the disintegration of a marriage and beyond. Friday is also when Father John Misty and Jason Isbell share the stage at the Santa Barbara Bowl, with Jade Bird opening.
Lots of more famous folk artists have also recorded songs by New Jersey's favorite son folkie John Gorka, including Mary Chapin Carpenter, Nanci Griffith, Mary Black, and Maura O'Connell. But there's nothing like hearing the disarming baritone and self-deprecating wit coming out of Gorka's own mouth, especially in a place as intimate as SOhO, where he returns on Sunday night, with Amilia K. Spicer opening.
You might also be interested in...