Museum Awards Local Artists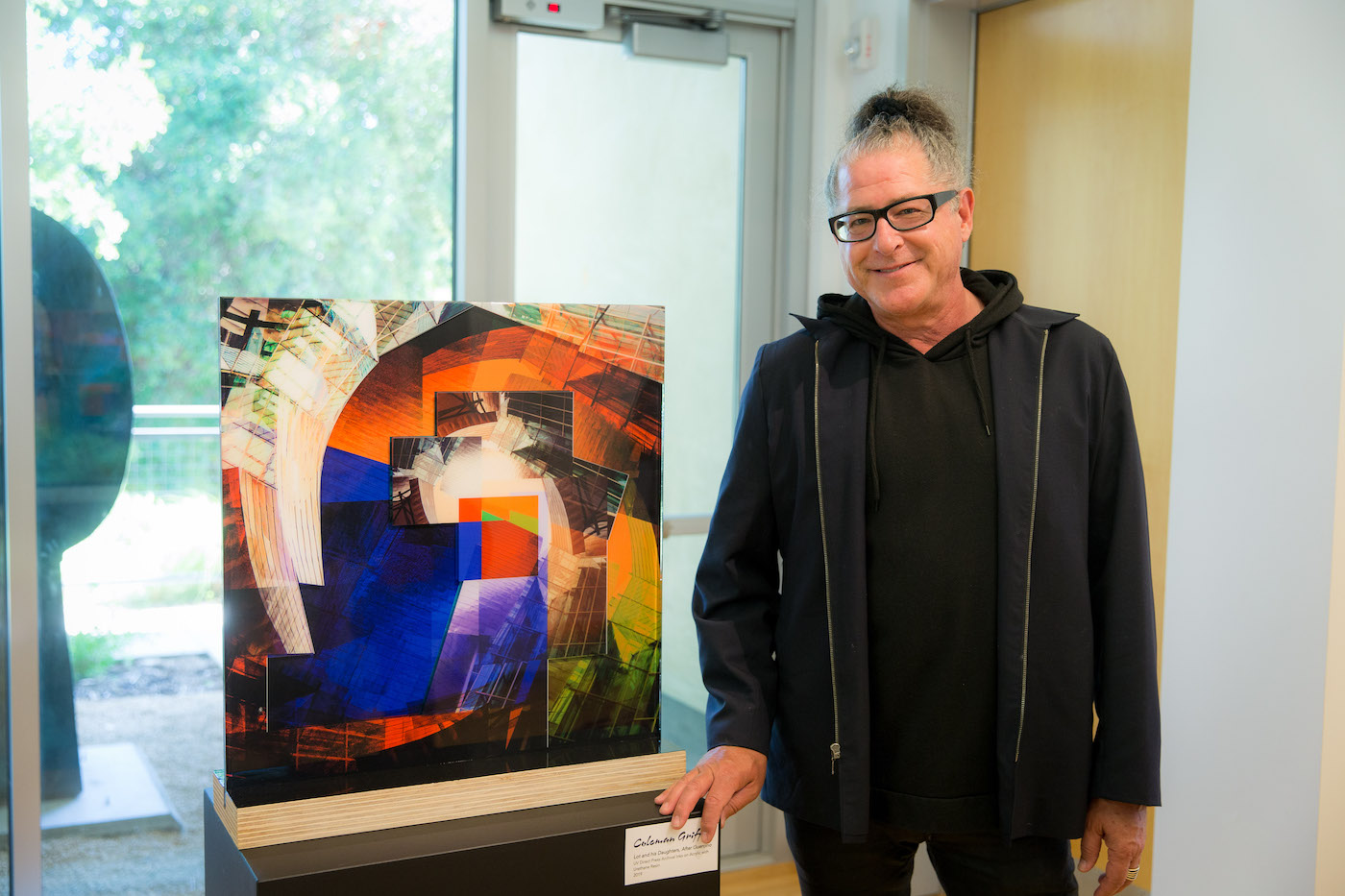 The Westmont Ridley-Tree Museum of Art kicked off its yearly exhibition featuring tri-county artists by handing out $3,000 in cash awards to winners at the opening reception May 16. Roxanne Sexauer, UC Long Beach professor of art, juried the exhibition, "Body and Soul: Annual Tri-County Juried Exhibition," selecting paintings, prints, collages, sculptures, watercolors, and photographs from a pool of more than 360 submissions. The exhibition will remain open to the public through June 22.
Brendan Murdock's "Quackenbush" won Best in Show. A former professor at Lehman College, he now teaches art at the Mental Wellness Center in Santa Barbara. Murdock wields his work as a healing tool. "Quackenbush" is a series of prints depicting the doctors who attempted to combat the bubonic plague. "As an artist, I generally work in long series that have a conceptual theme, a scientific but spiritual theme as well," he says.
The First Honorary Mention went to Joan Rosenberg-Dent for "Raw Edges." Her abstract porcelain sculptures reflect dance, philosophy, music and poetry. She currently advises the dean at the University of Michigan's School of Art and Design. Rosenberg-Dent earlier won first prize at the 2017 exhibition.
Coleman Griffith's "Deja Vu" won the Second Honorary Mention. He is fascinated by the effects and implications of light. "Deja Vu" draws on the Renaissance. "Artists in that period began to paint on both sides of the canvas," he says. "You can see repetitive elements and you can also see through it. From the back side you get the paragon, the other half of the conversation as the image inverts itself to become another image." Griffith serves with the Abstract Arts Collective in Santa Barbara and the Westmont Arts Council.
Kerrie Smith, born in England but living in Santa Barbara since the 1990s, won the Third Honorary Mention for her painting "Equipoise 7," which shows clashes between the artificial and the natural. Her current series seeks to convey the fluidity of nature. "They're really about my experiences in landscape and nature – how I perceive environmental changes," she says. "You'll see vaporous distortions. It's how I imagine our seeds surviving thousands of years into the future. We have this huge time of technology and a lot of things are disappearing."
Ralph Corners traces his artistic lineage to the cave painters of the Stone Age. His "Little Guys" won the Art Council Award. He demurs on the meaning of his work: "If I could describe it, I'd be a writer and not a painter." His surreal paintings reflect elements of his own life but he intends each viewer to take away his own personal interpretation. With roots in Los Angeles, Corners now resides in Santa Barbara.
All the pieces in "Body and Soul" are for sale, with 30 percent benefiting the museum.
The museum is open Monday through Friday from 10 am to 4 pm and 11 am to 5 pm on Saturdays. It's closed Sundays and college holidays. For more information, please visit www.westmontmuseum.org or contact the museum at (805) 565-6162.
You might also be interested in...