West Side Story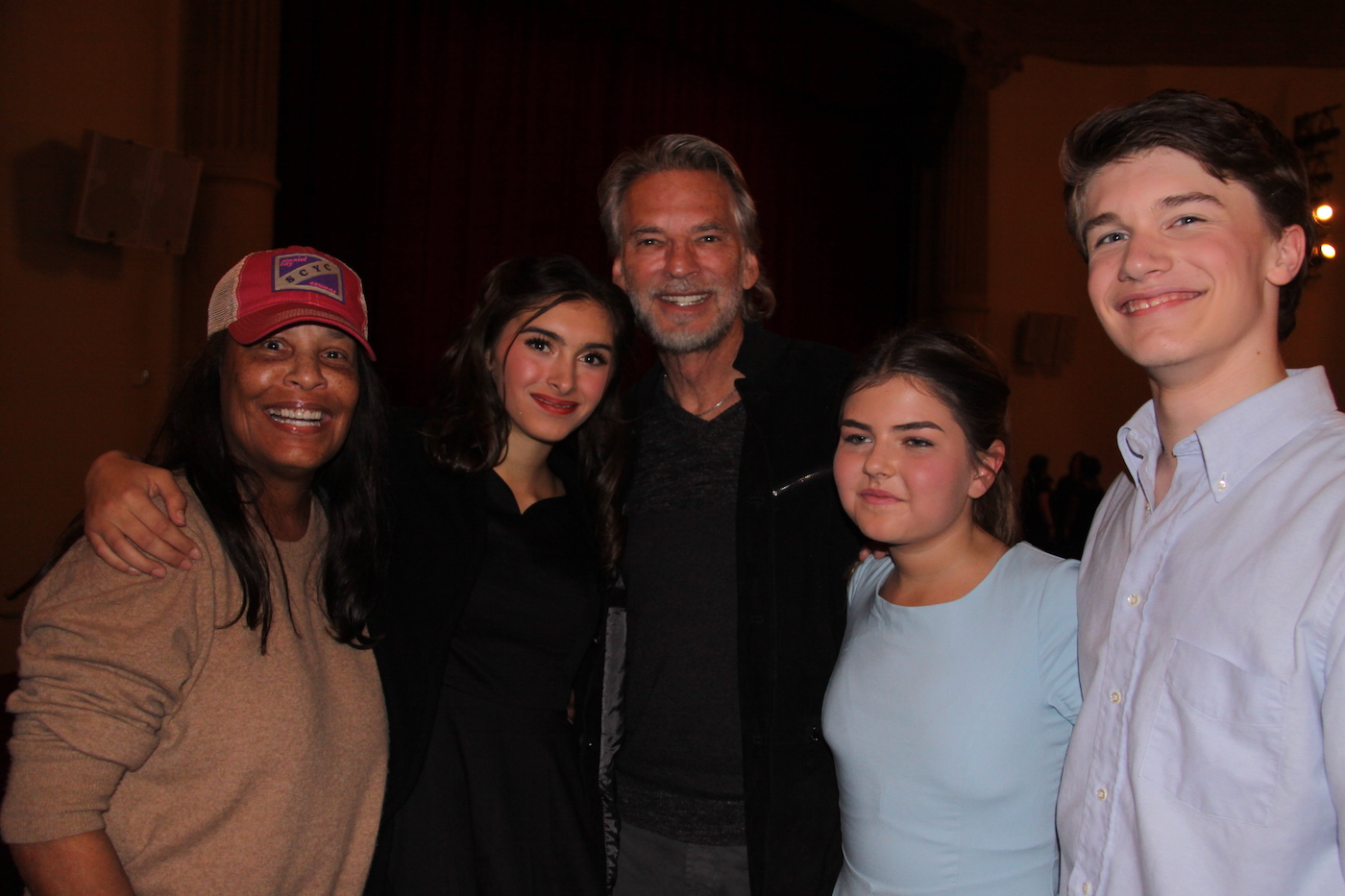 Just chalk it up as another spectacular success for Janet Adderley and her Adderley School for the Performing Arts, as some two dozen-plus of her students performed West Side Story onstage at the Lobero Theatre twice on Saturday, May 4 and twice again on Sunday, May 5. The highlight, for me, was the heartwarming and ultimately heartbreaking version of "Tonight" sung by Tony and Maria. Maile Kai Merrick was Maria in both Sunday performances. She has a unique voice that swerves from reverie to urgency, from comfort to panic with the ease of a mid-summer night's breeze. Combined with Gus Greene's plaintive Tony, their stage coupling made for two exceptional performances. I don't mean to disparage any of the other fine players (and there were many, notably 2019 Santa Barbara Teen Star Sofia Schuster as Anita), but my eyes and ears were directed at Maile Kai.
In the ensemble was Donovan Del Negro, who shared the stage with his real-life dad, Matthew Del Negro as Lieutenant Shrank. Matthew's career includes featured roles on TV shows such as Scandal, The Sopranos, The West Wing, The United States of Tara, Teen Wolf, Goliath (with Billy Bob Thornton), and others.
Janet had the distinct advantage of advice and assistance from Julie McLeod, a member of the original Broadway cast of the play (headed up, in case you don't know or remember, by a stunning young actress by the name of Natalie Wood). Julie is founder and director of Santa Barbara's Art Without Limits.
Another special for me was that Clayton Barry – who I first met as a pre-teen when interviewing his dad, songwriter Jeff Barry, nearly 20 years ago – was also involved in this excellent semi-professional production. To top off the night's wonders, Janet's daughter Akina Adderley conducted the 11-person live orchestra in the pit.
In addition to Maile Kai, who lives in Summerland, Montecito residents Henry Hardt, Sam Pillow, and Eve and Hiro Phillips are among Ms Adderley's standout performers from this end of the world.
You might also be interested in...