Classical Corner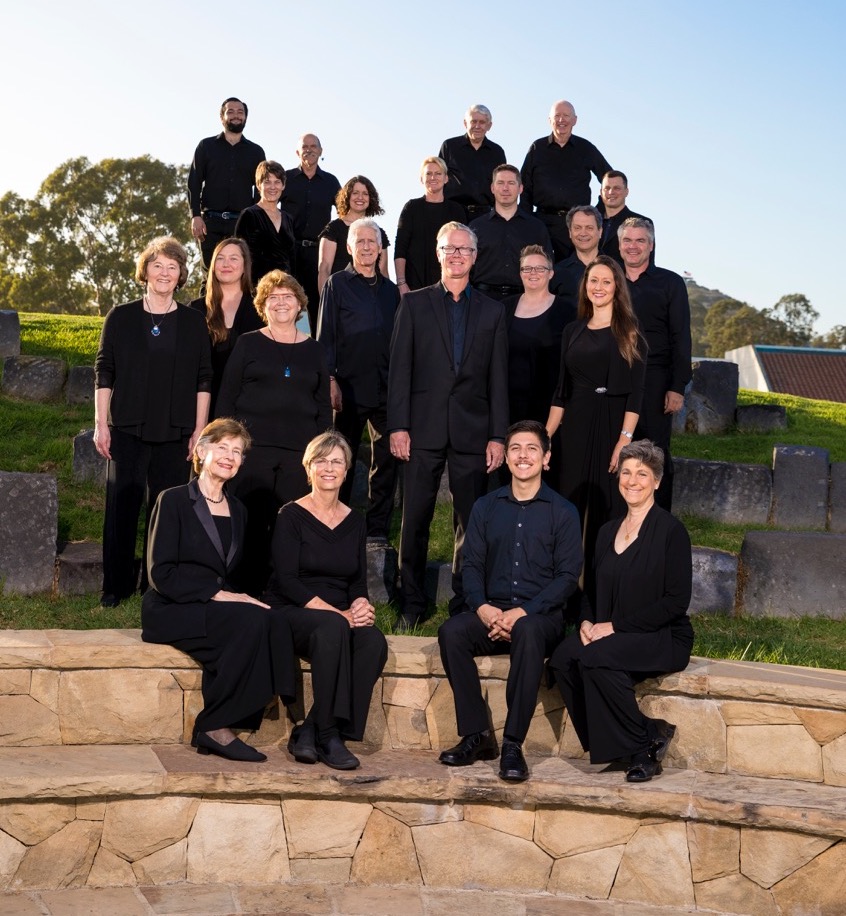 Santa Barbara Quire of Voyces performs a pair of "Cathedral Classics" concerts May 18-19 at St. Anthony's Chapel, closing out its 25th anniversary season… Earlier that same Saturday afternoon, the Santa Barbara Music Club presents the first of two free concerts featuring winners of the 2019 Scholarship Awards at First United Methodist Church, 305 East Anapamu Street. The second one is at the same site two weeks later on Saturday, June 1… Also at Hahn Hall: Music Academy of the West's encore Met: Live in HD screening of Dialogues des Carmelites, Poulenc's devastating story of faith and martyrdom in the French Revolution, at 2 pm, Sunday, May 19. Yannick Nézet-Séguin conducts the opera featuring 2005 MAW alumna mezzo-soprano(and upcoming 2019 Summer Festival Mosher guest artist) Isabel Leonard in the starring role of Blanche alongside an impressive ensemble that also includes legendary Finnish soprano Karita Mattila.
Party of the Century
Two years ago, when Community Arts Music Association (CAMA) first contemplated how to cap its 100th anniversary season with a free community event, the first thought was to book a big name. There have been scores of classical music stars that have graced Santa Barbara stages over the past century since the arts organization launched in 1919, many of the more recent ones still perform regularly.
But then CAMA had a better idea: Go big and go local.
"CAMA is the oldest arts organization in town. We wanted to honor both our history and that there is a rich cultural landscape in Santa Barbara that didn't happen by accident," explained Deborah Bertling, the veteran singer and actress who serves as first vice-president of CAMA's board of directors as well as chair of its Centennial Celebration Committee. "It was designed to be that way, and we were the forerunners."
Indeed, CAMA originally came together to bring the Los Angeles Philharmonic to town – the esteemed ensemble celebrates its own Santa Barbara centennial of at least annual concerts here next season – and quickly broadened its mission to bringing live performances by other world-renowned orchestras and classical artists as well as fostering focused music education programs for local citizens.
Why not let the other Santa Barbara classical organizations that have sprung up during CAMA's tenure that has survived wars, drought, fires, economic challenges, and many other changes get in on the fun?
So CAMA invited most of its sister classical music outfits, and received quick confirmation from five: Music Academy of the West's SING! Program, the music department at Westmont and UCSB, the Santa Barbara Symphony, and Opera Santa Barbara.
"CAMA has always been about fostering and nurturing the excellence in the arts, with a goal of having the local talent be elevated by hearing the great musicians from around the world," Bertling said. "Now, we're coming full circle in showcasing the other groups in town, who are doing an outstanding job of keeping the core of classical music in our community."
Each of the groups will offer 20-minute sets during CAMA's 100th Birthday Bash at the Courthouse Sunken Garden from 1-4 pm on Sunday afternoon, May 19. Among the collective works to be performed are the "Preacher on the pier" movement from Bramwell Tovey's "Santa Barbara Sonata," which was commissioned by the Music Academy for the Canadian Brass several years ago, performed by a brass quintet from the Symphony; the Finale of Dvorak's famous String Quartet No. 12 in F Major, Op. 96 ("American") by a Young Artists String Quartet from UCSB; Eric Ewazen's "Pastorale for Flute, French Horn, and Piano" by members of Westmont's Sonos5winds; Rebecca Sugar's "Here Comes a Thought" from Steven Universe by MAW's SING!; and a surefire crowd-pleasing Opera Santa Barbara choral version of Queen's "Bohemian Rhapsody" as the afternoon's closing number.
But the music is only a piece of the fun. Food and drink from local restaurants and caterers and wineries are also on the menu, all of which will be served for free, with up to 1,000 small portion tastes from each establishment available during the celebration.
"The idea was, 'Let's have a massive party in the middle of town – a big celebration, a giant party for everyone!'" Bertling said. "That means cake and champagne, and lots of food."
The food purveyors include Bibi Ji, Black Sheep Restaurant, Ca' Dario Ristorante, Finch & Fork, Le Sorelle, Michael's Catering, Pete Clements Catering, Olio e Limone, Opal Restaurant & Bar, and Via Maestra 42, while Alma Rosa, Babcock, Brander Vineyard, Cebada Wine, Grassini Family Vineyards, Grimm's Bluff, Lumen Wines, Pali Wine Co., Presqu'ile, and Santa Barbara Winery comprise the participating wineries. A mid-program champagne toast will feature short remarks before the music resumes.
"We want everyone – longtime supporters of CAMA and those who aren't even sure who we are – to come and enjoy," Bertling said. "It's great even if people who are downtown on Sunday afternoon just wander over after hearing the music. We want everybody to know how happy we are to have been around for one hundred years."
Even as the Birthday Bash brings the official centennial season to a close, CAMA will continue with the celebration for its 2019-20 season, officially dubbed "The Royal Anniversary" in reference to a visit from London's Royal Philharmonic in January, and the CAMA debut of Los Angeles Chamber Orchestra cello soloist Sheku Kanneh-Mason – who played at Prince Harry and Meghan Markle's wedding exactly a year before Sunday's Sunken Garden celebration.
"It's true, we're getting two years worth of mileage out of our Centennial," Bertling said. "But one hundred years is a big deal."
Camerata Closer
Speaking of classical arts organizations marking milestones with two years worth of notable notes, Camerata Pacifica concludes the first season of "Why Beethoven?" at Hahn Hall on Friday night, May 17. The program features three songs by the composer (The Kiss, Dear Maid, WoO 153, Nº.9; The Return to Ulster, WoO 152 Nº.1; and The Pulse of an Irishman, WoO 154, Nº.4) and Brahms' Four Serious Songs Op. 121 performed by baritone Andrew Garland and pianist Tamara Sanikidze sandwiched around the Calder Quartet's take on one of Beethoven's late String Quartet, the B-flat Major, Op. 130. Tereza Stanislav, the Assistant Concertmaster for the Los Angeles Chamber Orchestra (coming to CAMA next season), serves as guest second violinist with the Calder for the night.
You might also be interested in...