Warriors Sweep Track Championships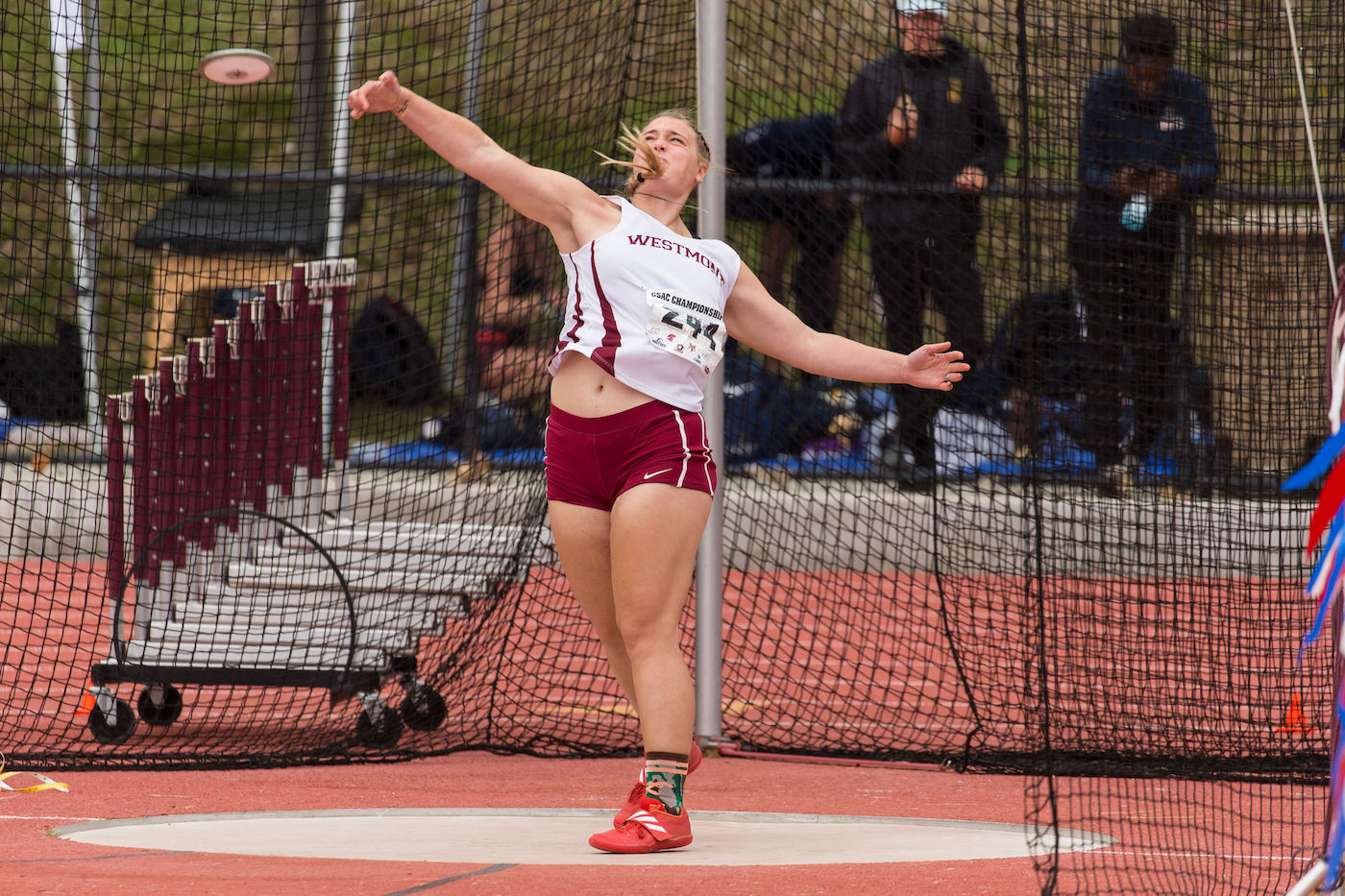 Westmont extended two winning streaks at the Golden State Athletic Conference Track and Field Championships April 26-27 at the Westmont track. The men's team won its seventh conference title in a row while the women captured their third straight crown and fourth in five years.
Westmont's Jack Dickinson, a junior from Anchorage, Alaska, tallied 36 points, the highest point winner for the men. In addition to winning the javelin on April 26, he won the hammer throw on April 27 with a distance of 46.04 meters (151-0). Dickinson placed second in the discus with a throw of 41.92 meters (137-6) and second in the shot put, recording a mark of 14.79 meters (48-6.25).
Warrior Sydney Marr, a sophomore from Colorado Springs, won all three of the women's events in which she competed. She dominated the discus competition on Friday and on Saturday she threw the hammer 54.59 meters (178-9) and the shot put 11.91 meters (39-1). Earlier this month, Marr set the school record in the hammer with a mark of 54.92 meters (180-2).
Westmont's Marcus Alvarez, a senior from San Mateo, won the men's decathlon tallying 6,297 points, the mark is currently the sixth best in the NAIA this season. Alvarez placed first in eight of the decathlon's 10 events.
The National Championship begins in Gulf Shores, Alabama, on May 23.
You might also be interested in...