Man in the Middle: 3Qs with "Left, Right & Center" Host Barro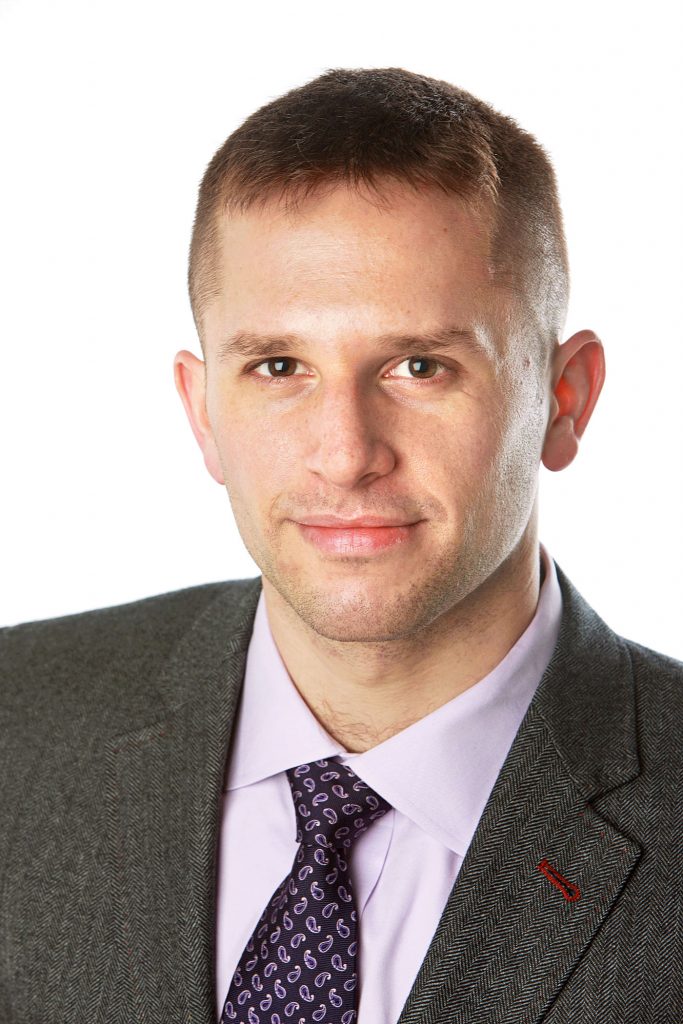 While politics appear more partisan than ever, at least one weekly news show takes pains to pair party opposites in discussions that are polite if still vociferous. "Left, Right & Center," produced by KCRW, features one panelist from each position to argue, civilly, the particulars of policy and issues as well as the politics. The more than two-decades old show has been hosted for the last four years by Josh Barro, New York Magazine​'s business columnist who once worked in policy research for think tanks and as a real-estate banker at Wells Fargo. The former Republican serves as the centrist moderator for the program, which will be taped live next Thursday, May 9, at UCSB Campbell Hall, with Rolling Stone's Jamil Smith, The Atlantic's Conor Friedersdorf, and The Daily Beast's Keli Goff serving as panelists for the program that will air the following day. Barro dished on the debate format over the phone from New York over the weekend. 
Q. Why do you think the show has become so popular recently? Is there this desire for a higher level of discourse in politics?
A. I hope we are raising the level of conversation. But we're a long in-depth policy program, so we're not going to reach people who don't care about politics. What's out there is driven by consumer demand, and it's a free country, so people have the right to listen to programs where their ideas are reinforced, or that are filled with screaming matches. Our ability to change media consumption habits is limited. But a lot of listeners say things like, "Your show helps keep me sane," which I do like hearing… Partisan media is very manipulative and is designed to increase the level of alarm, with an incentive to turn up the temperature, so everything is framed as the biggest crisis ever. But when you look beneath the hood, the policy environment, the nature of debate in Washington, is similar to what we've been having. Our show reflects that, treating problems as problems that have solutions. It appeals to people who want to approach politics with curiosity and understanding.
Unlike, say, "Wait, Wait Don't Tell Me," "LRC" is not normally taped in front of a live audience. How does that affect things?
The feel of the show is different, as there's a real energy from the audience which you can hear on the recording. And because the panelists are there on the stage rather than talking remotely, it allows for a more conversational and energetic show. And we always do some local content. We will be joined by Laura Nelson who covers transportation for the L.A. Times, and we'll talk about things that California has been facing. The desire for high-speed rail, questions about traffic, and the very inter-related housing issue where people have extremely long commutes because they can't afford to live where they work. The other panelists are at least partial California residents too, so we're also going to talk about Kamala Harris and her role in the Democratic primary. She's been a bit under-represented in the national press even though she's No. 2 in fundraising in the first quarter, and has made a lot of high-profile staff hires. California itself is a substantial fraction of Democrats in the country, so being from there is one of her real strengths.
Does having an audience increase the partisanship, or pandering, via their reactions, as in a presidential debate?
Actually, that's one of my pet peeves about the debates – there shouldn't be cheering sections for the candidates. But the stakes are not nearly as high with our show. You don't feel the need to cheer on the panelist who represents your position, because whoever wins the conversation isn't going to be president. We did have one live show in L.A. a few years ago where I had to step in. But the audience usually adds something, and doesn't go over the rails.
Immigration: Yay or Nay
A hot-button issue in politics is also the subject for the similarly civil 2019 Arthur N. Rupe Great Debate on Thursday, May 2, at Campbell Hall. "Immigration: A Boon or Burden to U.S. Society?" features Mark Krikorian, Executive Director of the Center for Immigration Studies and the author of The New Case Against Immigration, Both Legal and Illegal, opposes Rubén G. Rumbaut, Distinguished Professor of Sociology at UC Irvine and the author of Immigrant America: A Portrait and Legacies: The Story of the Immigrant Second Generation, in the debate about the U.S. immigration system, the values and interests it serves and the impact of immigration on the nation. Donald M. Kerwin, Jr., director of the Center for Migration Studies of New York, moderates the free event.
You might also be interested in...